Time for water. We had left Maun in a motor boat.
The Delta is full of Water Lillies…
…and birds. The Lilac-breasted Roller is the national bird of Botswana.
After an hour of speed-boating we reached the Mokoro station. The rest of the trip was to be slower.
Via the Old Bridge lodge we had booked the "luxury all-inclusive" Mokoro experience.
There is a whole village built around mokoro tourism and it is all managed by the people living in the village. We took a quick tour…
…meeting this pretty girl…
…and finding the "Tuck shop" with a gasdriven fridge = cold beer!
Soon it was time to continue. The skies were still grey but this far no rain…
What you see above is the "Buffalo Fence". It constitutes the border between domestic animals south of it and wild-life north of it. It is also a border to keep the "foot-and-mouth disease" away from the meat humans eat.
Marie and Saga were first with the teamleader and guide Edward as their pooler.
Me and Hanna had Jerry pooling and he was ever so kind to Hanna, explaining everything we saw and making gifts for her, like this Water-lilly bracelet!
It was amazing to glide slowly and quietly through the "channels". Our poolers called them "Hippo highways" because they are actually made by Hippos!
It was not a bad afternoon and it lasted a few hours…
…until we turned into a small channel leading to our island.
Our base for three days…
…and our poolers – Edward, Jerry and Bouca. 
Time for a drink while Saga is…
…putting braids in Hannas hair.
Since we went for the luxury version our tents were already up us we arrived, beds were made and a whole group of people started preparing our dinner…
…while Saga did her first attempts in the noble art of pooling a Mokoro.
Relaxed chatting…
…with the sounds of the Botswana night with thousands of small frogs klicking…
…until we ended our day in comfortable beds in our tents. With clear insytructions to ask for company if we needed to go during the night.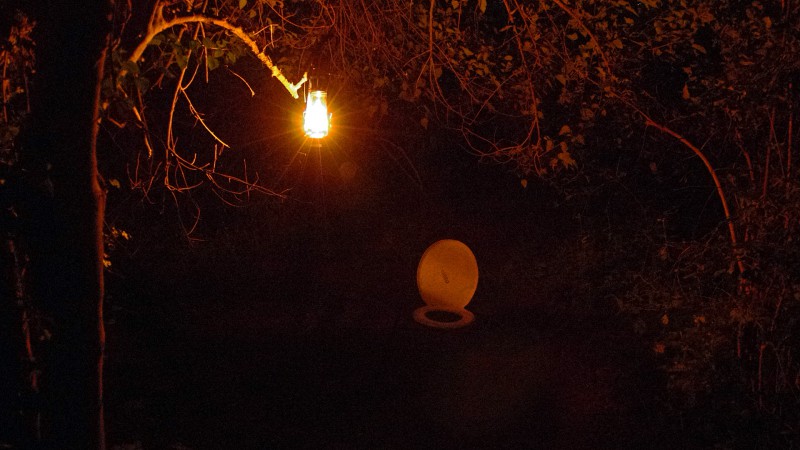 Animals may walk through the camp…