It was Monday and we were awakened while it was still dark. A quick breakfast as it brightened a bit. Into the Mokoros…
…and then it started raining! We only returned for a short time though and decided it had stopped. It had!
A beautiful, slightly cold morning. Our poolers took us from our small island to a bigger one not too far away.
It was walking time and we were asked to be guiet. Animals will hear us anyhow but they don't mind the sound of us walking. It is the sound of human voices that will keep them away. It was soon shown that the noble art of walking without talking is easier for some than for others…
We were still lucky. A big herd of Blue Wildebeest!
And not far away Zebras!
Looking up, I think these are Egrets…
…and this is the African Fish Eagle.
They are pretty aren't they!
Zebra and Wildebeest often walk together. They prefer the same type of grass, but eat different parts of the plant, which means they coexist well. Zebras also have superior vision and hearing, which Wildebeests benefit from. Young Wildebeests often watch Zebras for signs of alarm.
And you can never get enough of stripes can you?
It was a very nice, relaxing and quiet (for most of us…) walk. 
For a long time we had the herd walking only 40 meters parallell to us. 
Of course we have seen a lot of Wildebeest and Zebra before but then from the car. Talking a walk with them added a lot to the experience.

After some time we had a short break and then returned…
…seeing this Red Lechwe on a distant…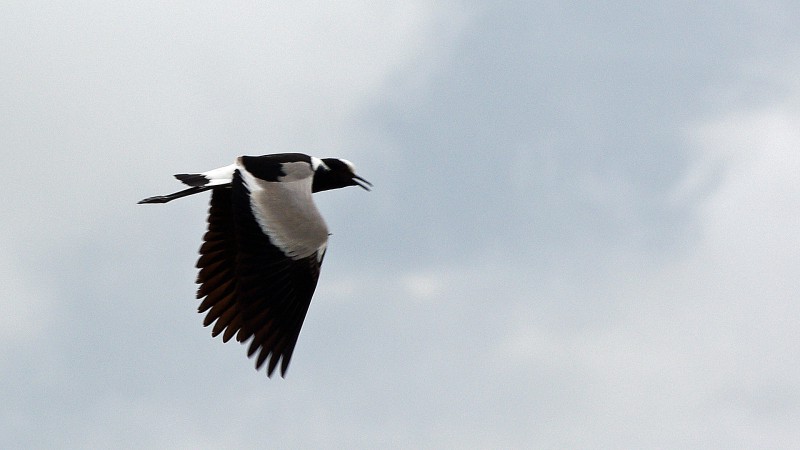 …and this Blacksmith Plover. 
On our way back our favourite pooler Jerry made a new gift for Hanna – a Water Lilly hat!
My Water Lilly princesses.
It was time for a sturdy lunch and discussions about our morning.
Myself…
…Peter…
…Marie and Kathleen…
…and Hanna (Shameem used my camera to take the four pictures above. Thanks!)
Even on a small island in the Okavango Delta you will find things to buy…
…but also other activities like trying to poole the Mokoro. Not that easy…
…so while Marie and Saga disappeared in the Delta some of us took a midday rest in the tents…