What a good idea for a Sunday morning! Early drive from Windhoek 50 km east to  N/a'an ku sê. From the lodge we were driven to our rendez-vous….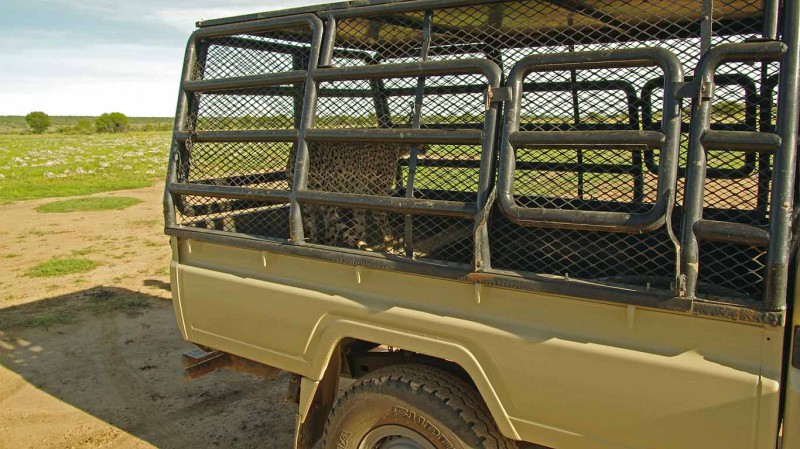 …with Kiki in another car.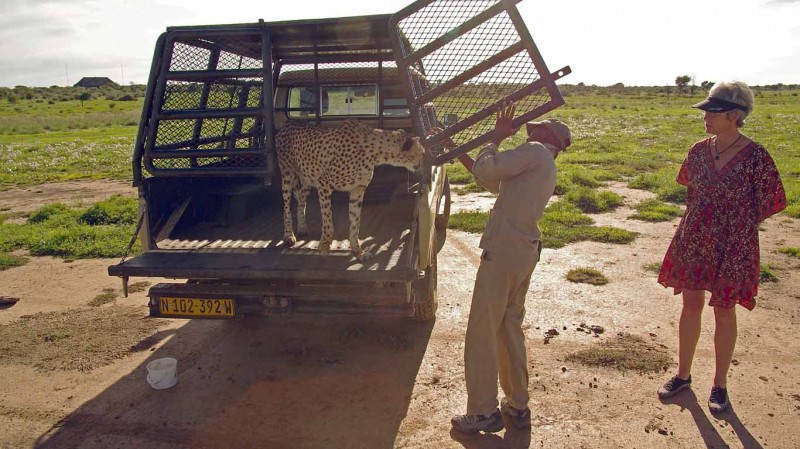 Gate open and welcome out Kiki!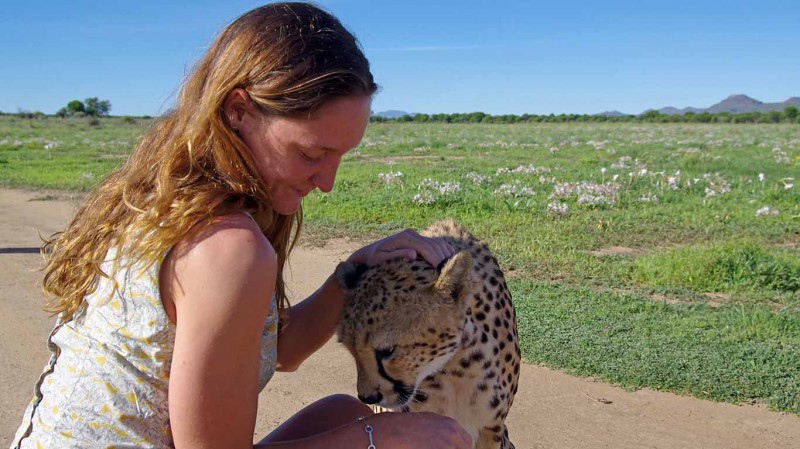 Kiki is a beautiful cheetah girl and very friendly. She has lived most of her life in an enclosure and is to some extent tame.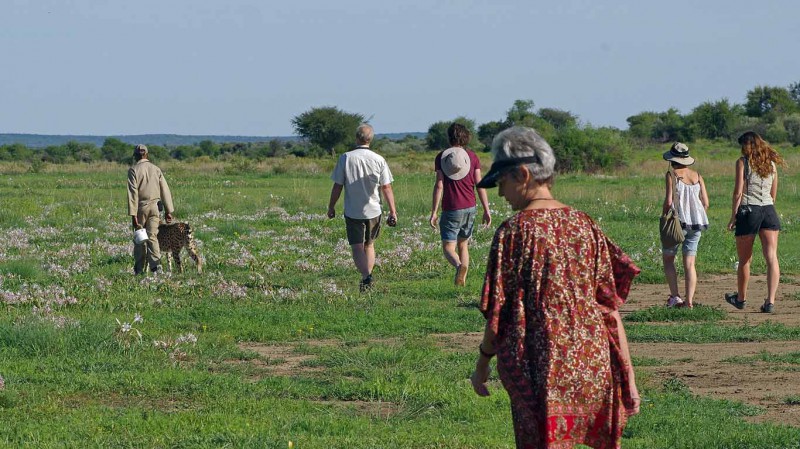 Today she was out of her enclsoure to take us for a walk.
Beautiful…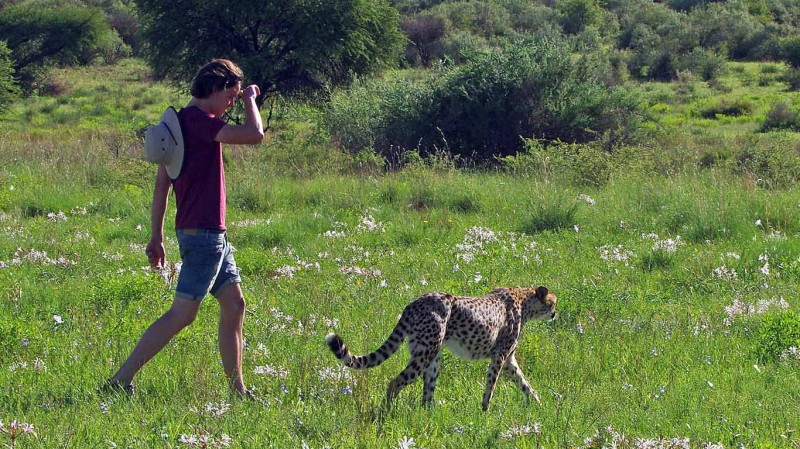 …and like a walk…
…in the park…
…or perhaps not?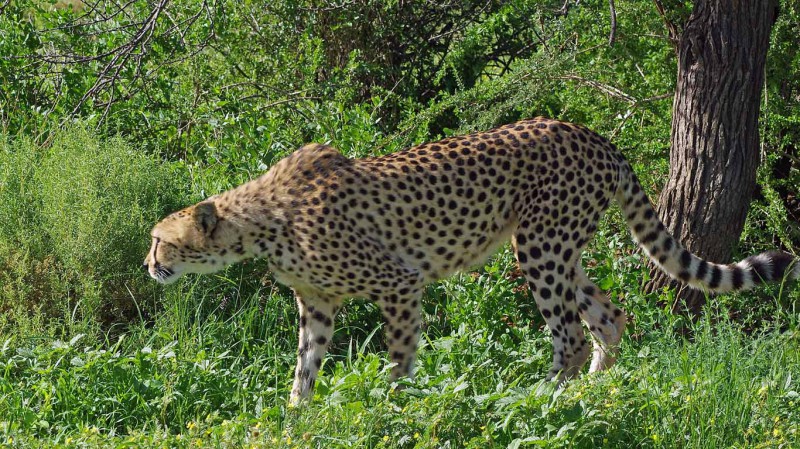 We think that Kiki had a young Jackal in sight…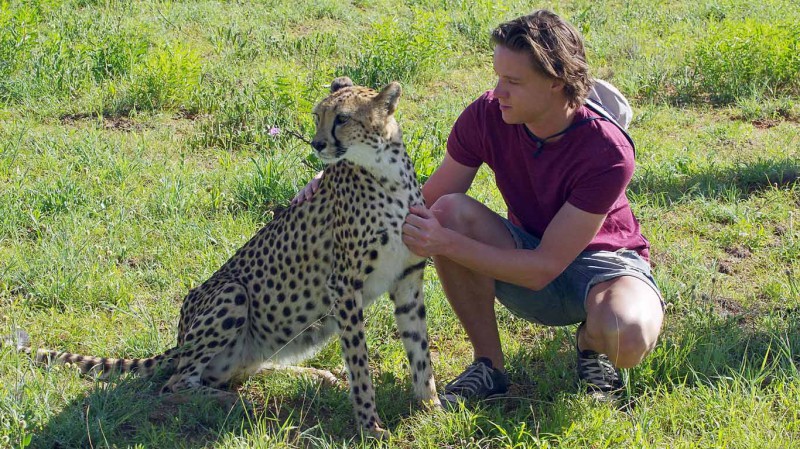 …and was very curious and even ran away from us a few times.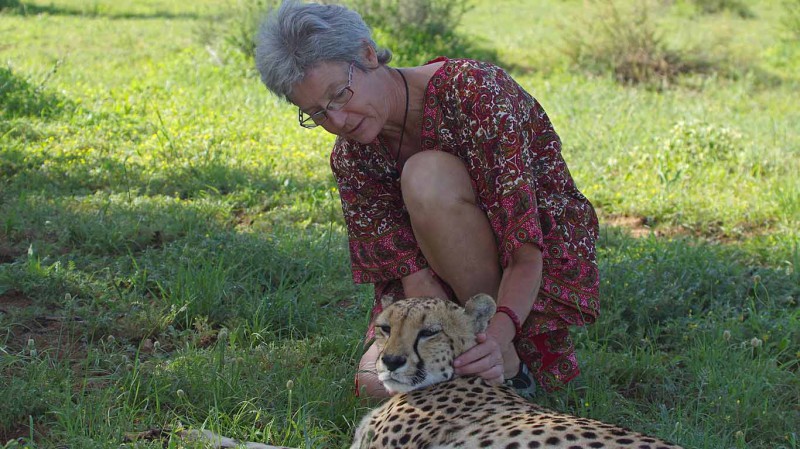 But there was also time to relax…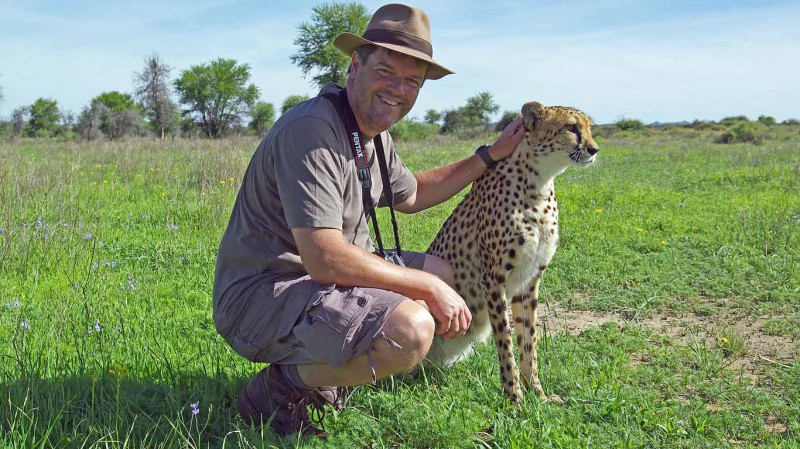 …and that was of course very nice!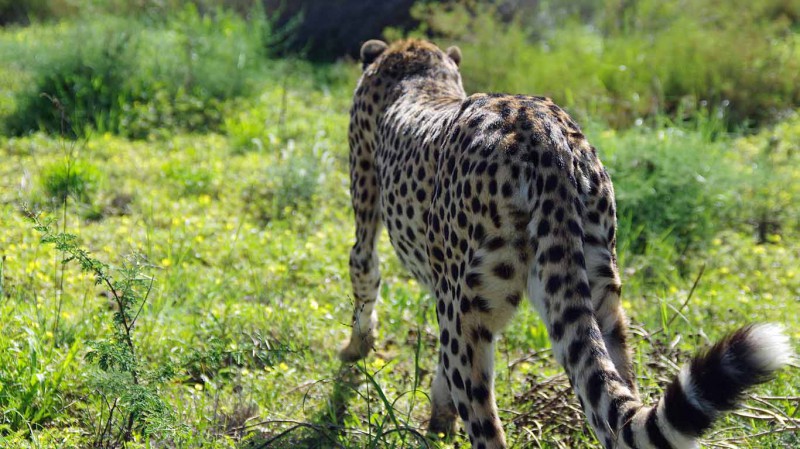 It was a very special experience, walking…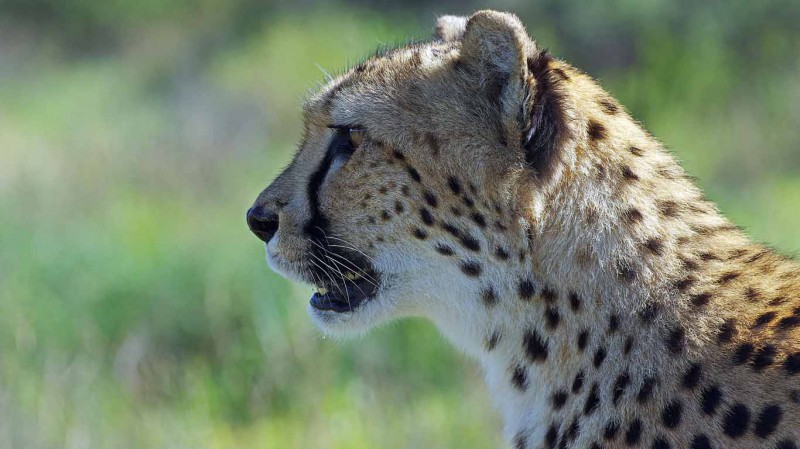 …with this beautiful…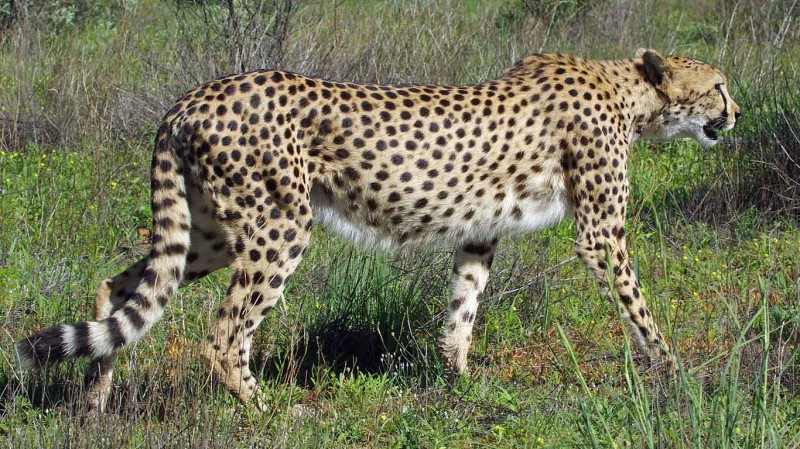 …and fascinating animal….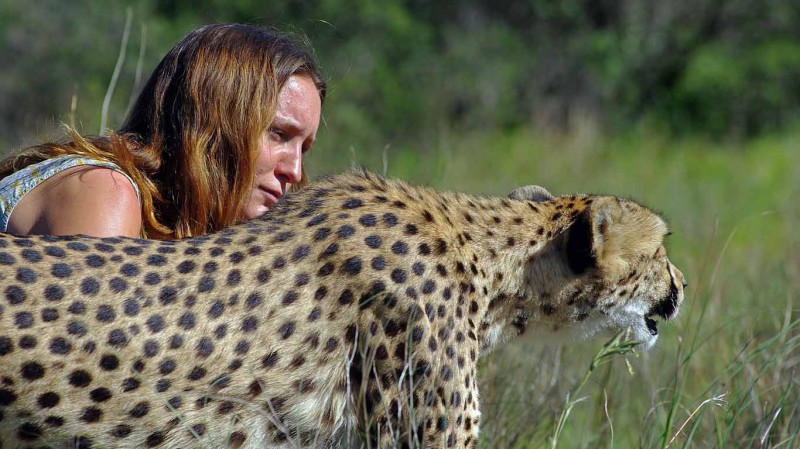 …so thanks Kiki for your time….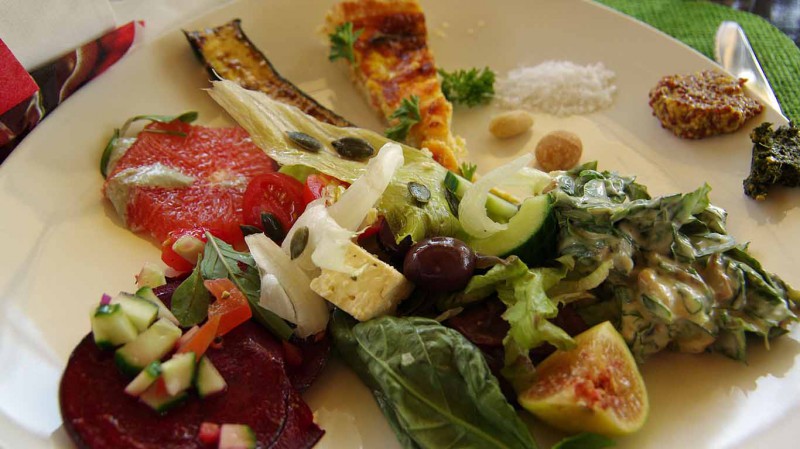 …and thanks to  N/a'an ku sê for serving this delicious lunch a few hours later.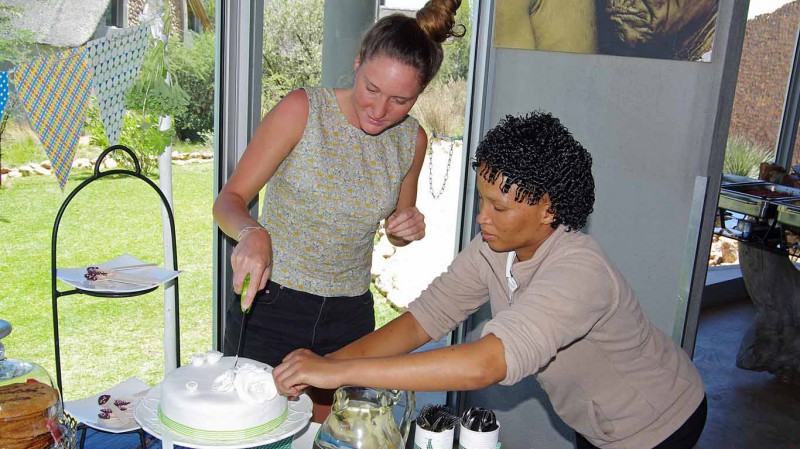 We would love to come back and cut another cake – anytime!