We were staying at the Hakos Guest Farm and so had a perfect opportunity to climb the Gamsberg, the big "table mountain" to the left of our car.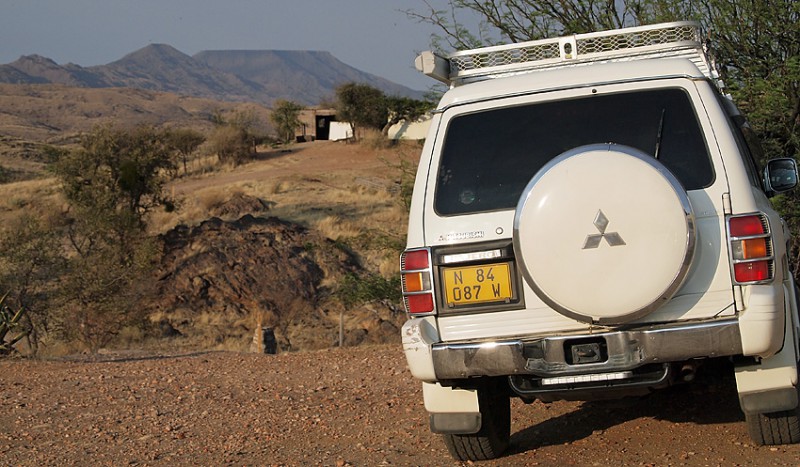 The Gamsberg is not easily accessible. First you go for an hours drive…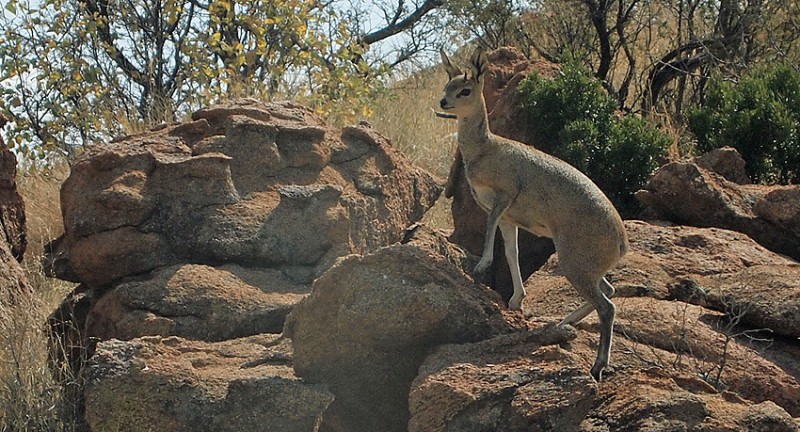 …that is almost like a game drive. Here is a Klipspringer.
As you reach the foot of the mountain you can see that there is actually a road up to the mountain. You are not allowed to use it to drive so the car has to stay. Time to start walking…
Soon you have some really nice views…
…so there are two reasons for breaks. Views and to catch your breath. 
We started too late, just before noon and did our walk with the sun close to the zenith and temperatures above 30 degrees.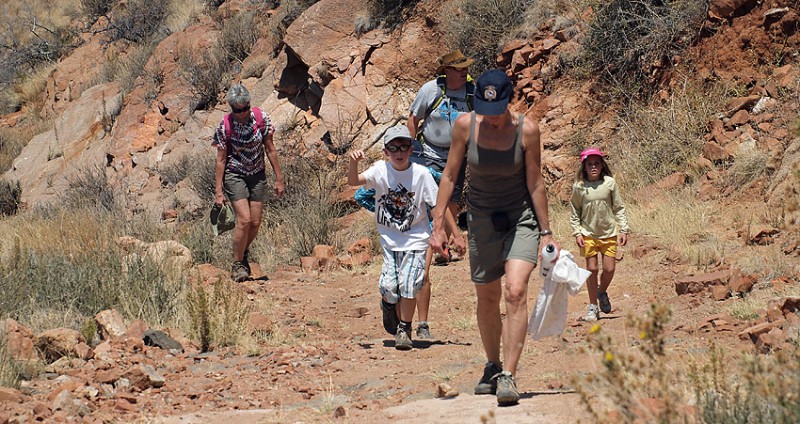 It is quite steep…

…but by comparing with the "Klein Gamsberg" we could see that we were not far from our goal…
…and here the girls are taking the last few steps.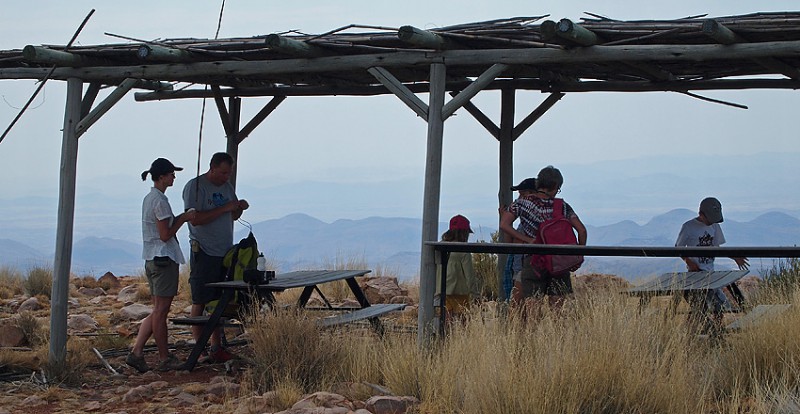 On the top you find a good place for your picnic. A shaded area with a magnificent view to the north.
I think we were all proud to be here after two hours of tough walking in that burning sun.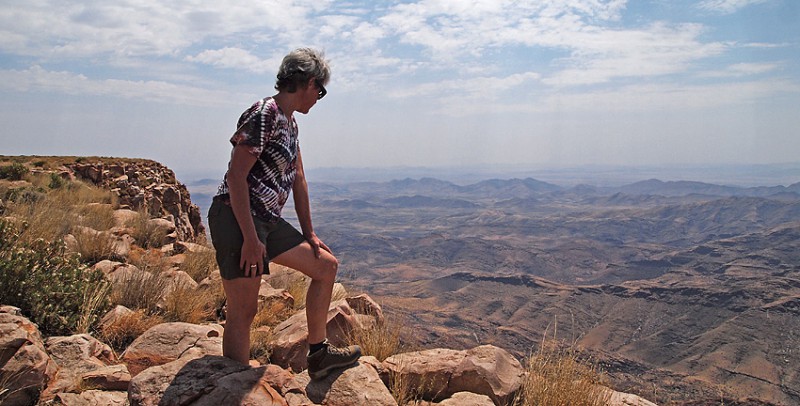 The Gamsberg is a big "table mountain" and it is the third highest mountain in Namibia after Brandberg and Moltkeblick. Gamsberg is 2347 meters above sea level which makes it quite a bit higher than the highest mountain in Sweden, Kebnekaise, only reaching 2102 meters.

Panoramic view from Gamsberg.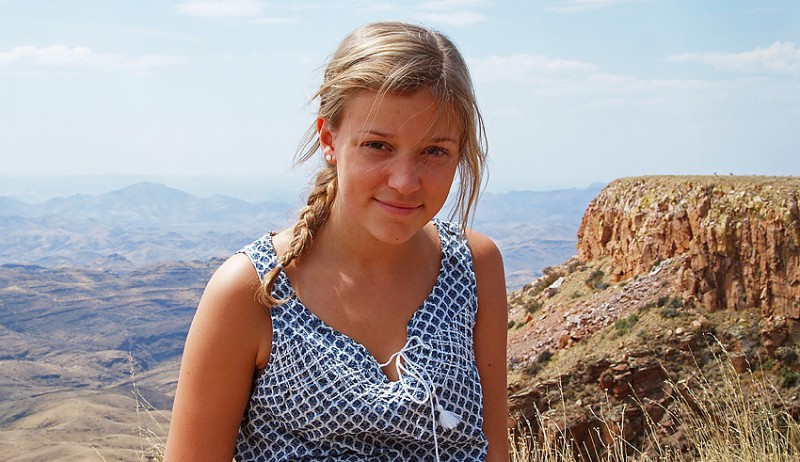 Saga on top of Gamsberg.

The mountain top is owned by the German Max-Planck-Society and a small astronomical station was established here in the 1970's.
A last view before starting the descend.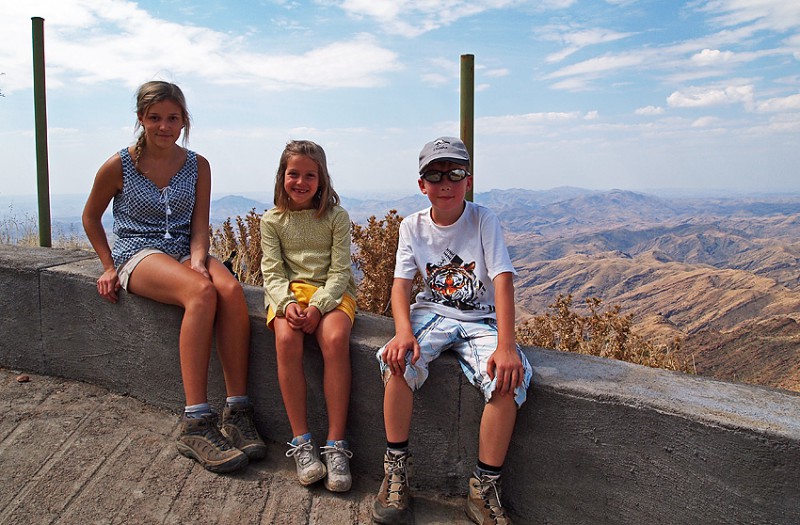 Three proud climbers.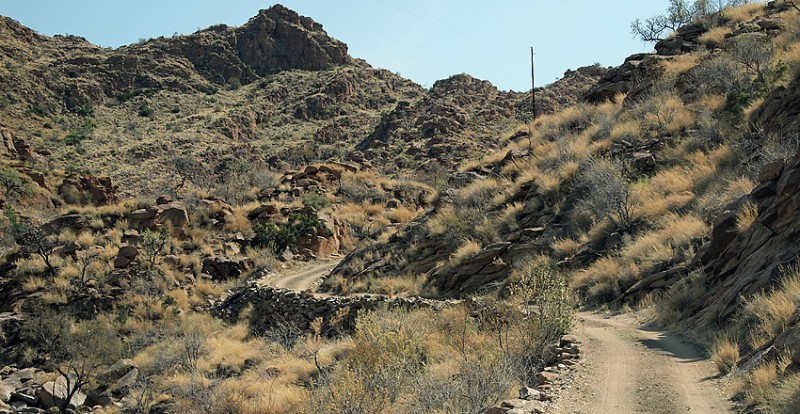 The road you use for the drive to and from Gamsberg is quite interesting but I would not try it without a good four-wheel-drive car…