Saturday 25 we left our lodge westbound. After some 100 km we turned left on D2612 and continued until we saw this…
Someone found a really nice place for this "living museum".
In the entrance you decide what you want to do. We decided on just "Traditional Life in the Village" but there is also a possibility to join a bushwalk or other activities. After passing through huge boulders you enter the village.
This is the "Damara Living Museum". The Damara people are one of Namibias enigmas. They are thought to be one of the original Namibian peoples. They have no known cultural relationship with any of the other tribes in Namibia but they share the language with the Namas. Very little is known of their origin. In this living museum an attempt have been made to reconstruct the old Damara culture.
We started with the use of nature. We were shown different plants and how they were used. We were told that since the people here has got long distances to mediclinics these herbs are still being used.
This is the hut used by the chief…
…and here he shows us how to prepare a goat skin.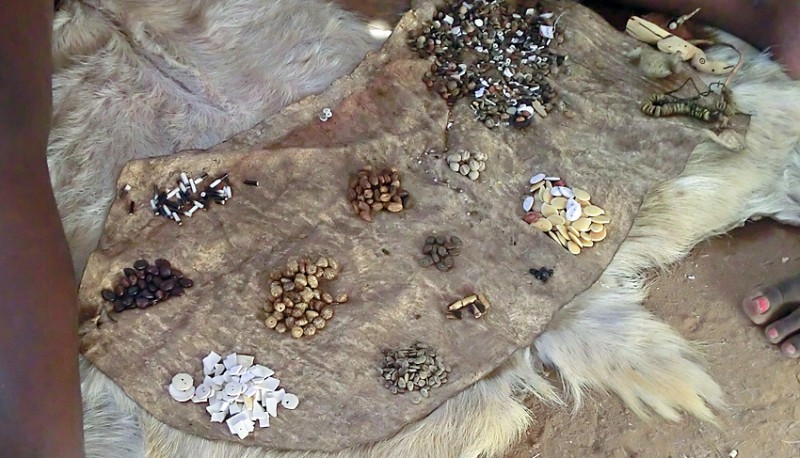 Nature brings many types of materials used for making jewelry…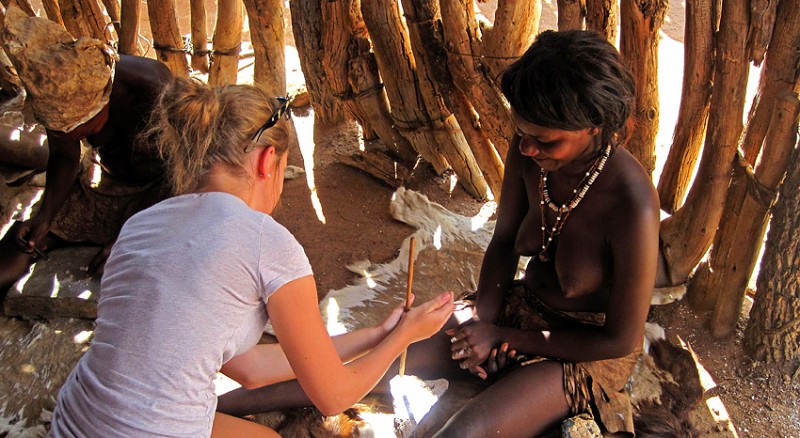 …and Saga tried drilling a hole to make a button out of a piece of Ostrich shell.
We were also shown how the Damara blacksmiths used to work, to make knives and spearheads.
The fire was very important and each village had their own holy fire that had to be kept burning all the time. Still the knowledge of making fire was very important…
Finally the whole village gathered…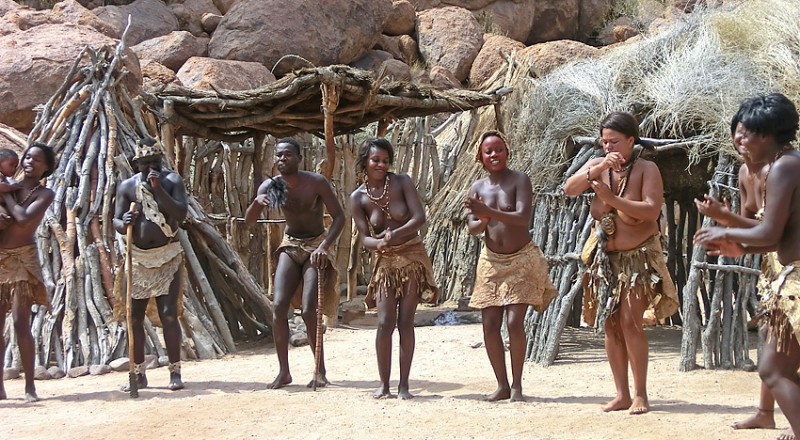 …to give us a truly enthusiastic show.
Thank you chief and thank you Damara people for sharing your history with us!