Yes, I know…  We were supposed to go yesterday. Ben even bought a cake…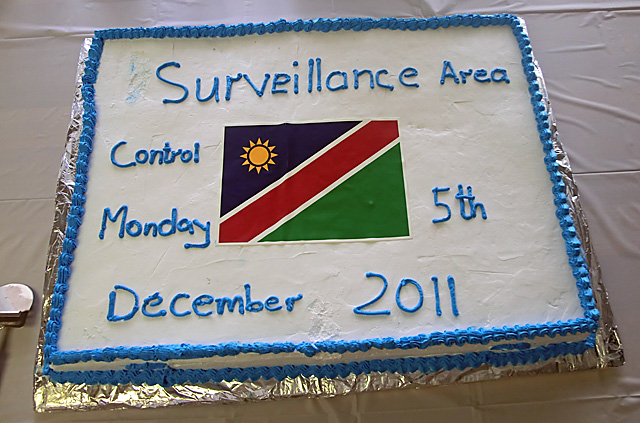 But yesterday saw some technical problems. A lot of wise men discussed…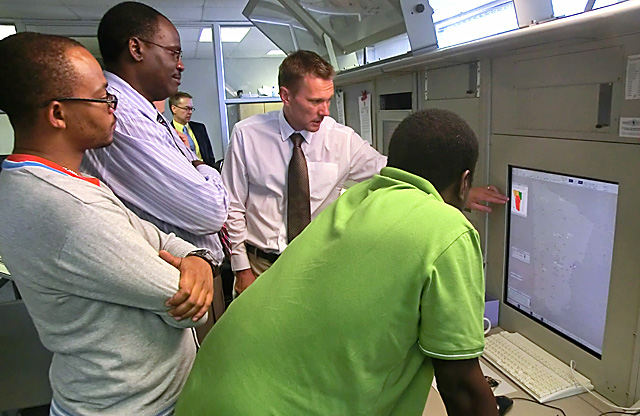 So we waited another day. Until December 6…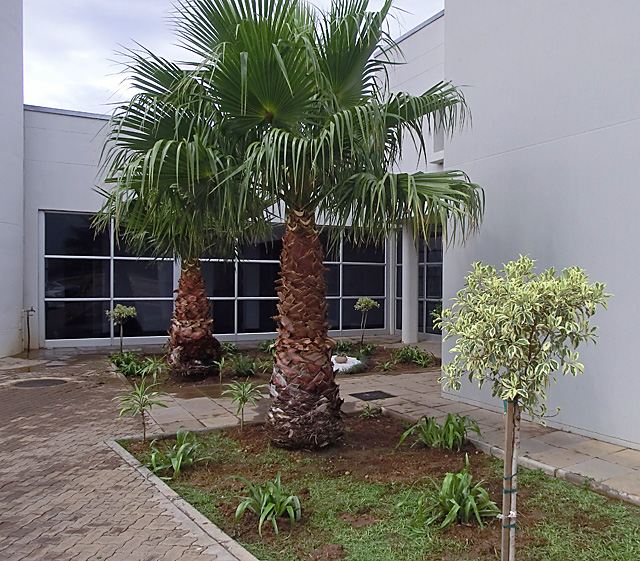 A lot of things to prepare before the official inauguration. Outside new plants were planted…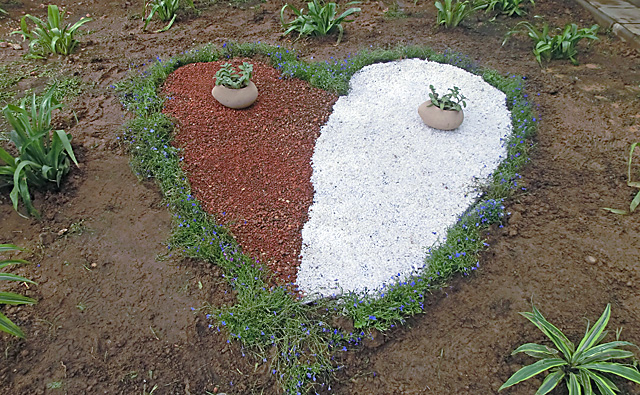 …decorations outside…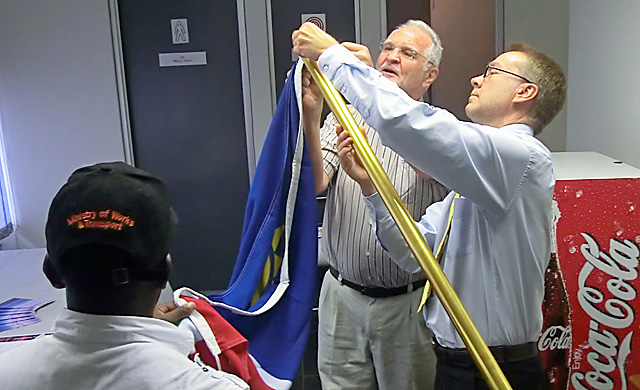 …and inside. The highest paid handymen in Namibia I guess (engineer Chris Stein and ICAO controller Ben Hallberg arranging the flag)…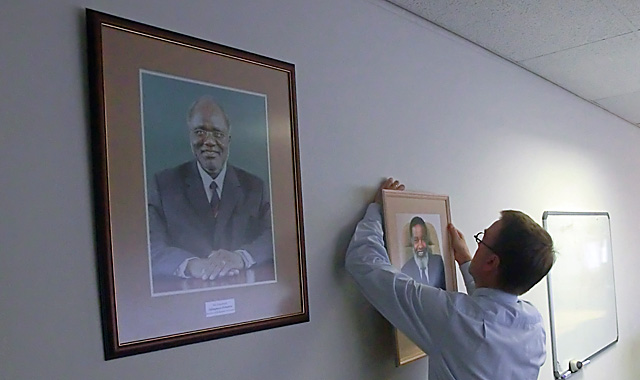 and putting up the present and the founding presidents on the wall.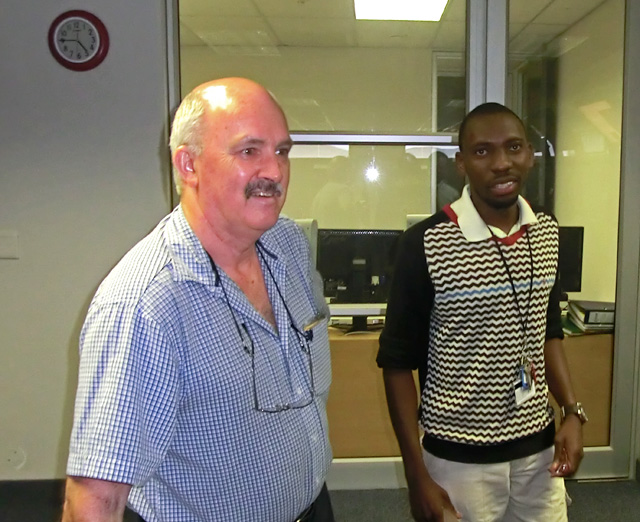 The South African Eurocat guru Greg Fisher was on speaking terms with our local expert Abi Ntinda. The system is ready to go…
Our newly trained Flight Data Officers were working hard to get all the flight plans into the system…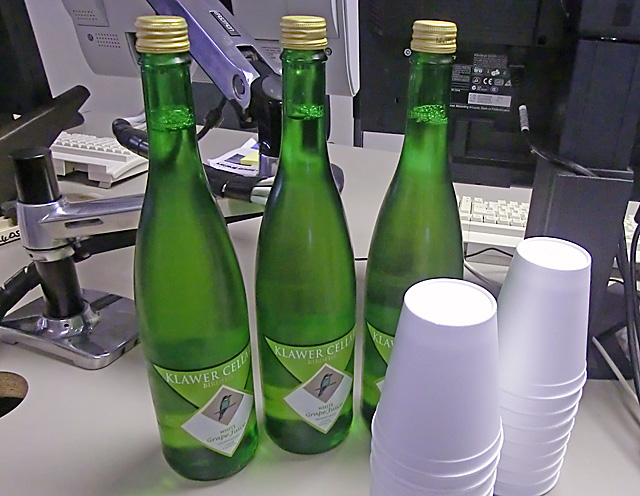 Cider is prepared…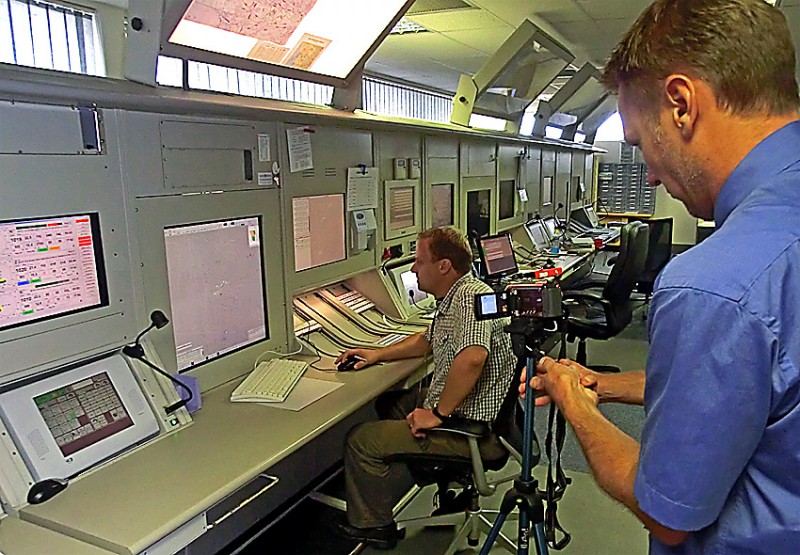 Fredrik, the documentary filmmaker is ready…
Chief Air Traffic Controller Victor LIkando is putting his head-set on. Lets go!
Yes, we are actually there!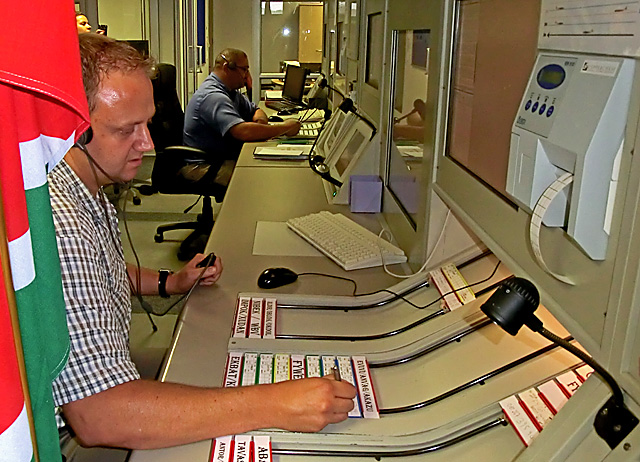 Congratulations to the first Surveillance controller in Namibia airspace – Erik Bruys!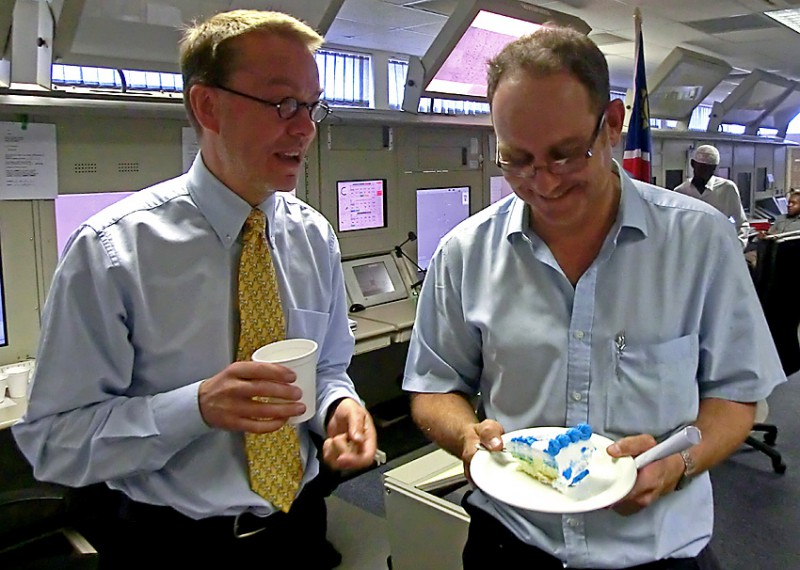 And congratulations to Bengt-Inge "Ben" Hallberg who managed to reach this important milestone in less than one year from his arrival in Namibia. And special congratulations to the visionary deputy director Tobias Günzel who really is the man behind this success.
And tomorrow  – the official and grand inauguration…