Every now and then Irmi Röder (FNCC) arranges a "Drumming Circle" in Windhoek and we try to be there. Let me tell you why!

This Friday evening we came to the Franco-Namibian Cultural Centre to do some drumming but also to listen to Ongoma and the evening started with a really nice concert.
Good start!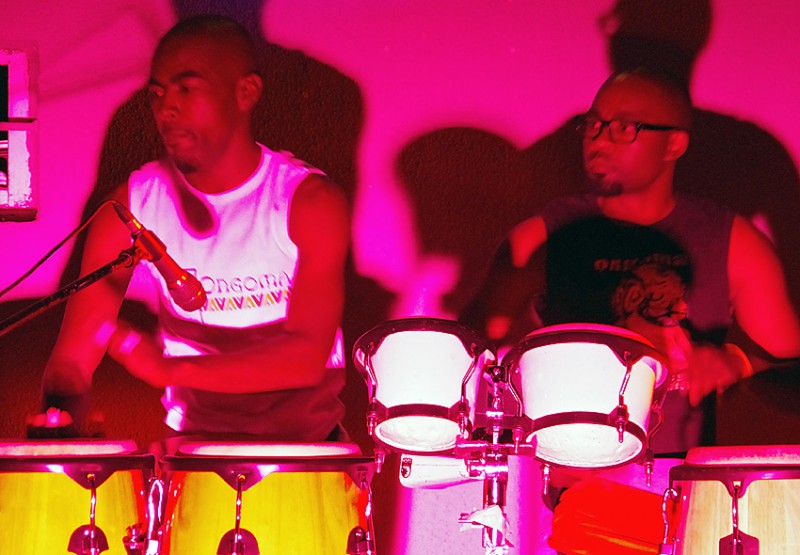 I guess there were some 80 people there. Of all kinds.
And all ages!
The CD by the Ongoma is titled "The natives are restless". That is an expression that (quoted from the Ongoma website) was:
...used in colonial times or even later during the apartheid era, describing the moment before the natives rise up, usually announced by some deep jungle drumming. Imagine a colonial ruler sitting on his stoep, sipping his G'nT, and hearing the far off drumming from the locasie. Slightly uneasy, he would comment to his visitors: "The natives are restless tonight…"
And yes, the Ongoma are restless. And it is contagious. This night not only the natives got restless…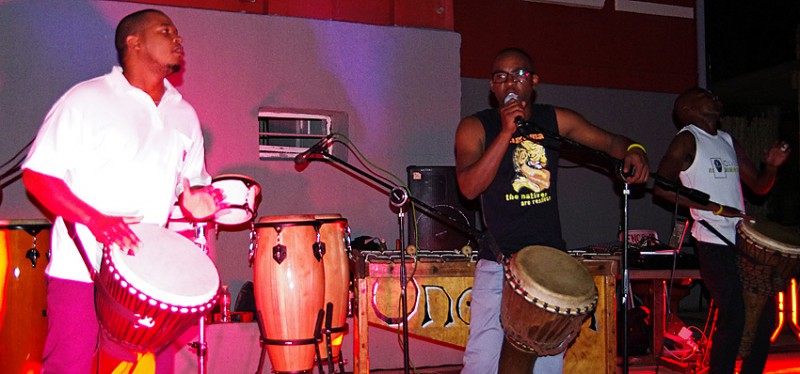 After listening to Ongoma for some time we all got our own drum and could join in the making of music…
But, as Ongoma also say on their website, speaking of the kind of drum they use, the djembe:
…the name of the djembe comes from the saying "Anke djé, anke bé" which translates to "everyone gather together in peace". Drumming, for us, is also a very spiritual activity.
The natives are restless and their will for sure be more drumming circles in Windhoek. So if you have the chance next time. Don't miss it!