We were up in the car, heading out in that vast game reserve…
Did you see the elephant at the end of the clip? Here he is again: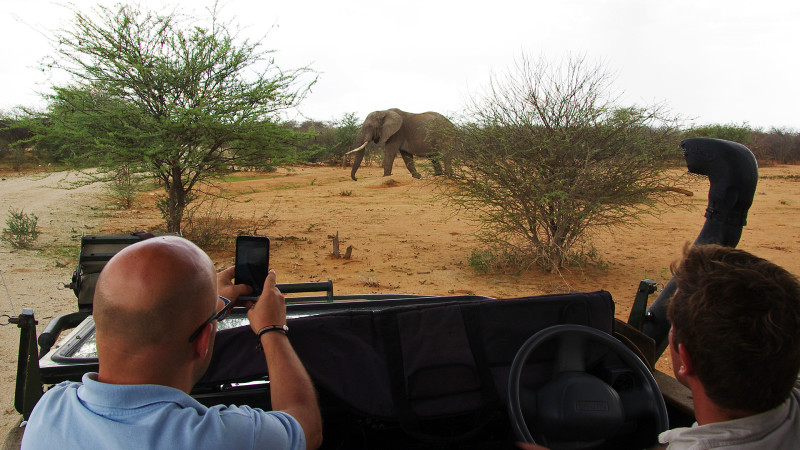 An old bull, very calmly passing in front of us.
A male Steenbok…
…and Abdim's Stork.
Now it was time to see if we could track something else. Lots of animals at Erindi are wearing collars with transmitters. This makes it possible to track them.
Young (about 10 months old) male lion. This pride consisted of three female grown-ups and about seven cubs.
Happy with our fantastic lion sighting we stopped for the traditional sun-downers.
Nothing quite like an African sunset.
A final sighting of a group of Impala. Here is a mother with her two calves.