Deer in a Swedish oak grove?
No, of course not. These are black-faced impalas in Etosha. Impala is a zulu-word meaning gazelle. The common impala is common… but the black-faced impala is rare and only found in Etosha and on some private Namibian farms. In Etosha we saw lots of them.
The impala can be up to 92 cm tall. A small female weighs 35 kg…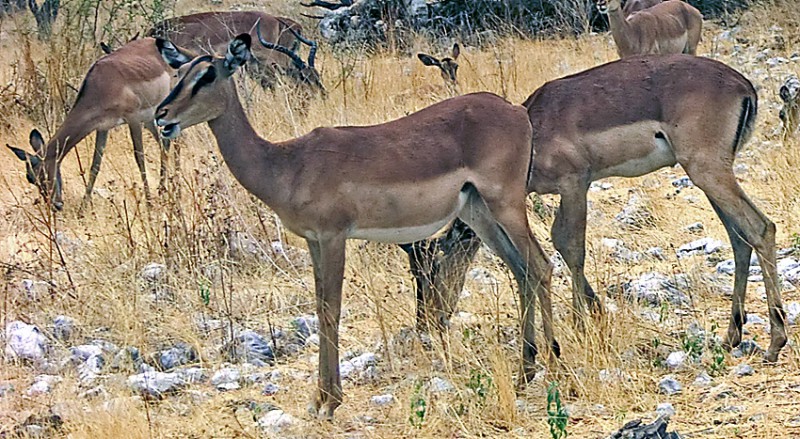 …and a big male can weigh up to 76 kg.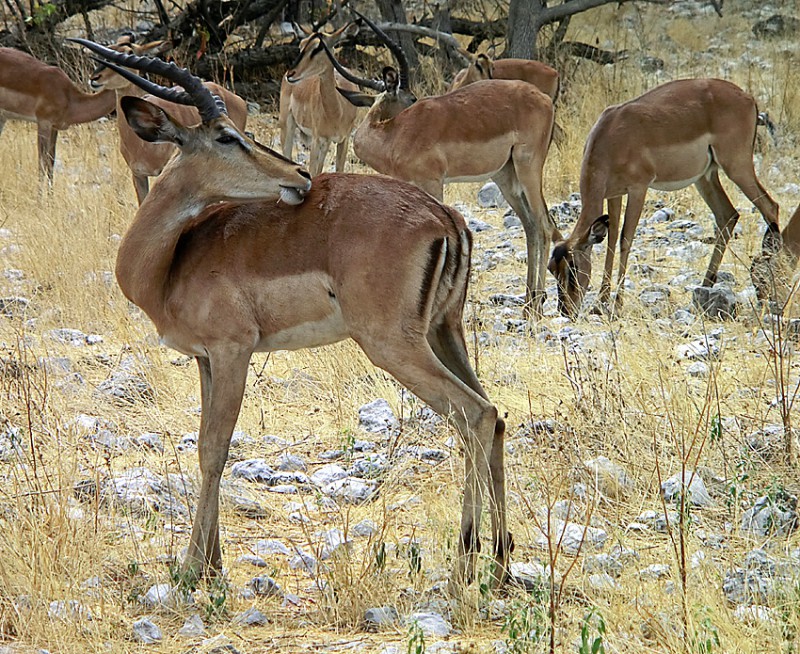 They are reddish-brown in color with lighter flanks and white underbelly. Only males have horns. They are lyre-shaped.
Impalas can form herds of hundreds of animals. They are found on the savannas or in bushland. When Impalas are frightened the whole herd starts leaping about to confuse their predator. They run almost 90 kmh, they can jump distances more than 10 meters and 3 meters high.