On our third day at the Fish River Lodge we took a tour. Immediately after breakfast we went on a drive that was going to last most of the day.
In the early hours we were lucky to see some animals. Above Hartmann Zebras.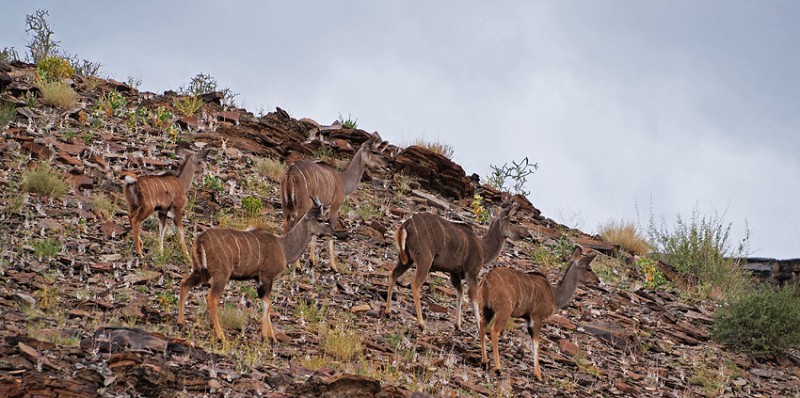 It was Hanna who spotted this family of well camouflaged Kudus.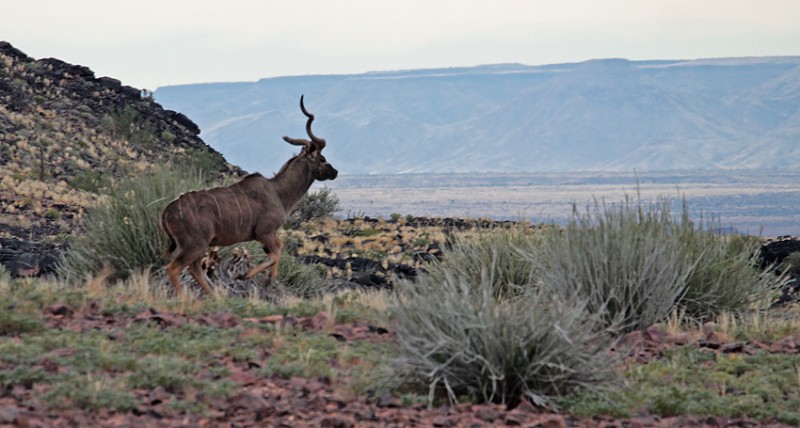 This Kudu bull must have been in a tough fight where he lost part of one of his horns.
The road leading to the river was a bit rough in parts…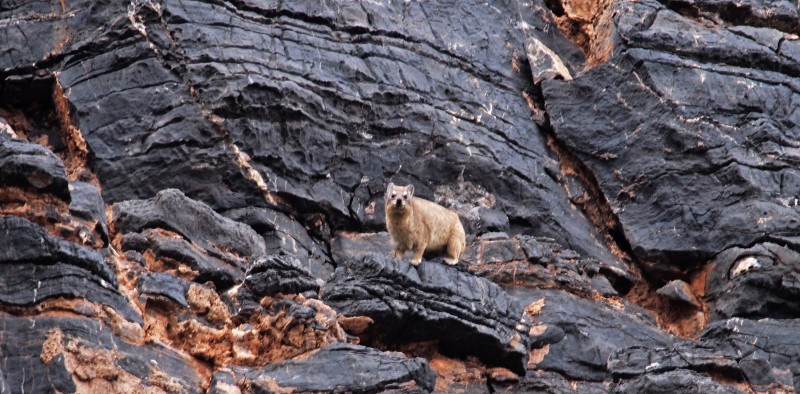 In the rocky parts we saw Rock Dassies (Rock Hyrax) that look so cuddly…
…as do the adorable Klipspringer, less than 60 cm shoulderheight.
Fascinating are the tracks of what happened here some 350 million years ago when a large area subsided to form the valley that is today the great Fish River Canyon.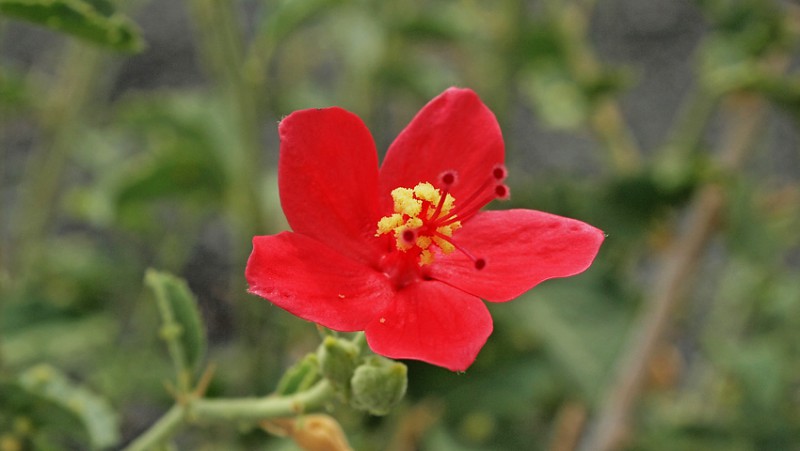 But things happen today as well. Like beautiful flowers growing in a very dry landscape, red like this…
…or yellow like this…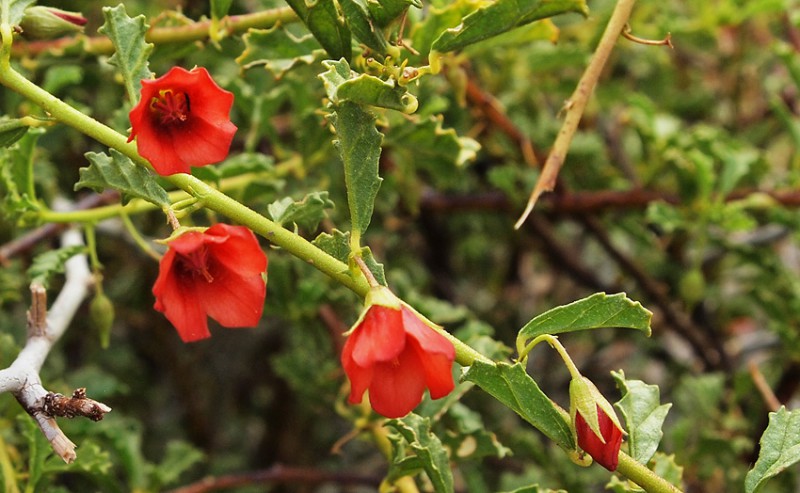 …and this very small but also very beautiful "Desert Rose"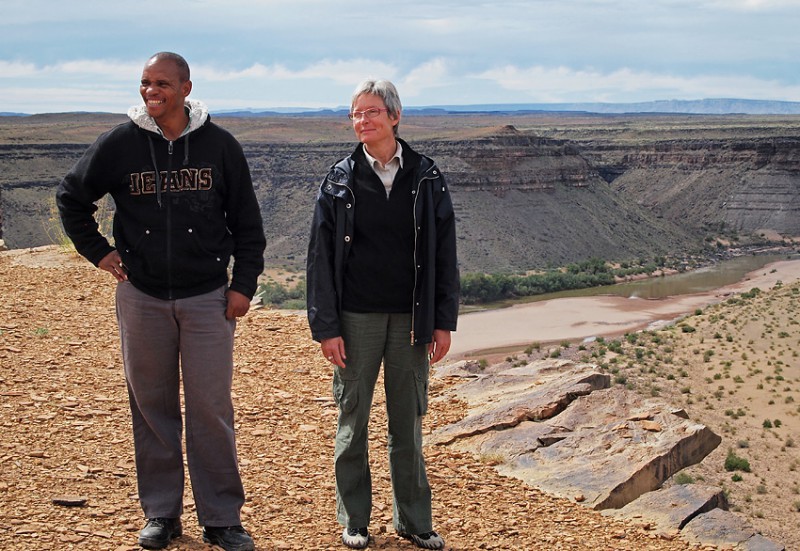 Our very nice guide Wilhelm stopped the car for a break.

From this point we had the most beautiful view over the canyon…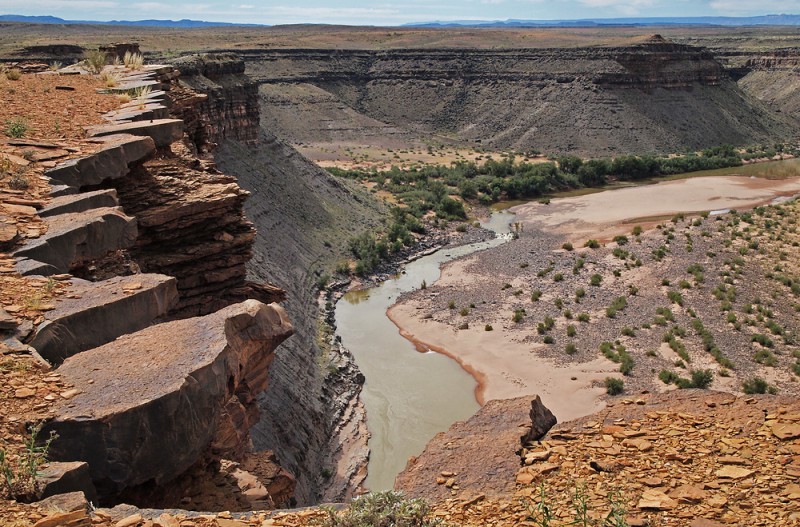 and the meandering Fish River below us.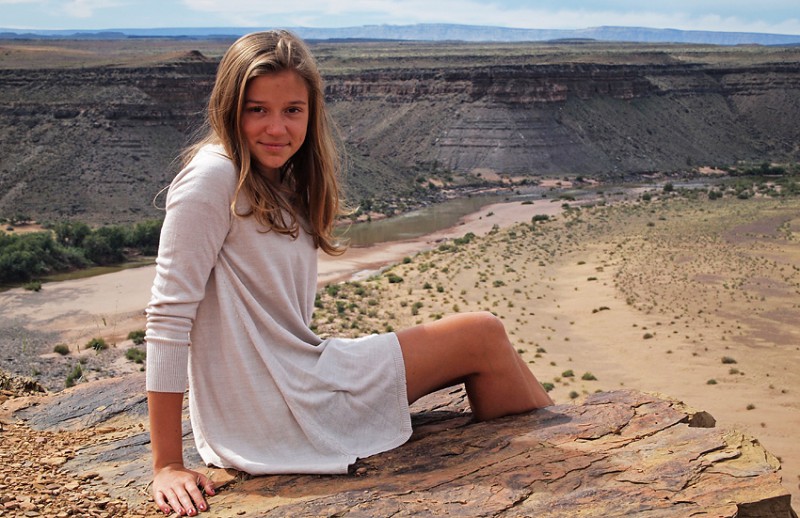 Nothing for the faint-hearted…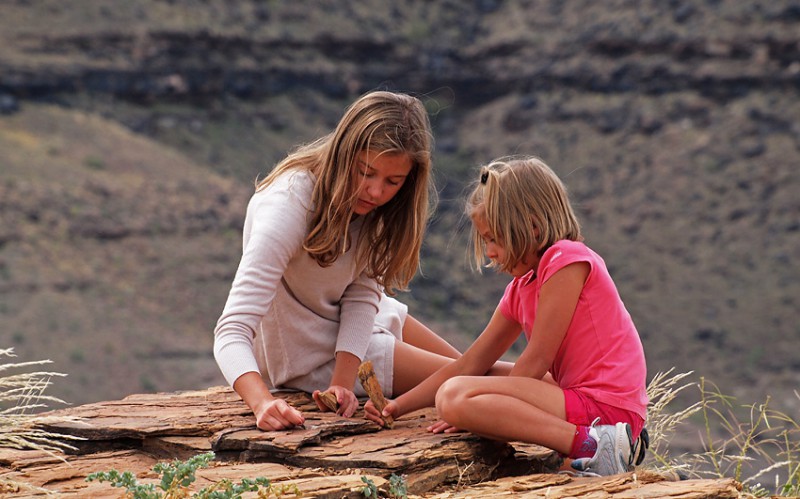 …but these girls don't care about heights when you can try to make your own rock-carvings.
We still had some driving before  reaching the river, but more on that in the next post!