From that beautiful viewpoint we continued. Down…
…a rather scary road…
…built along the slope, the road seemingly ready to let go at any time.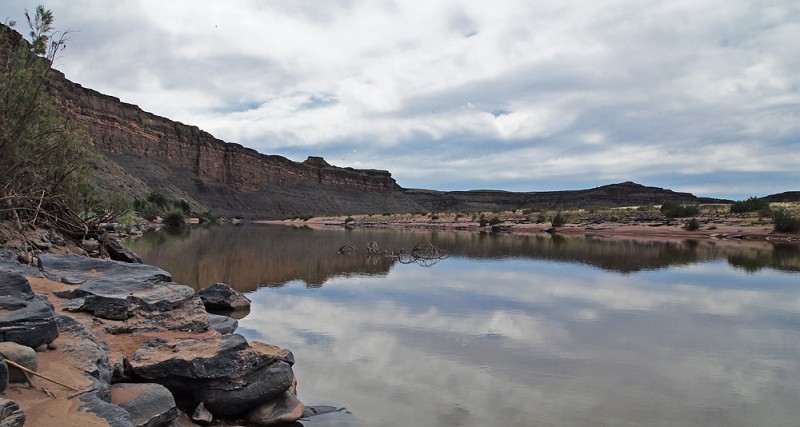 But down we came alive and were met by this beautiful sight.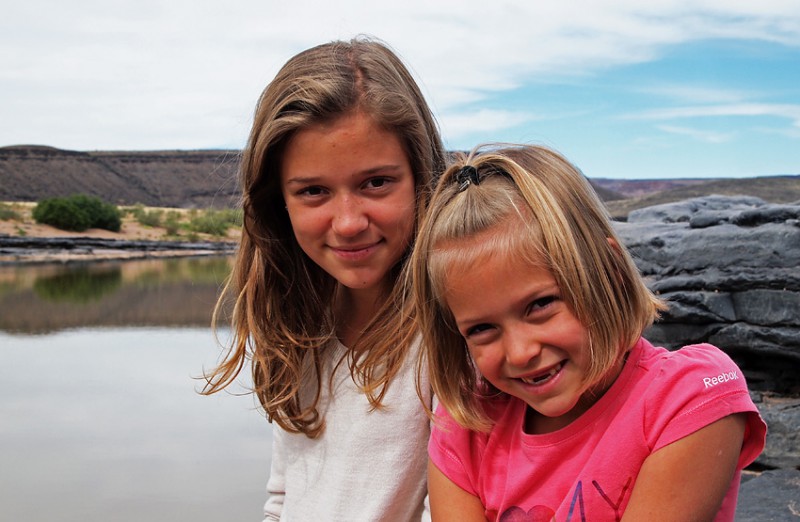 Mirror-like water and almost silent. Noone but us here.
It is easy to understand why hiking in the Fish River Canyon is very popular. Just imagine a tent, a fireplace and a sunset…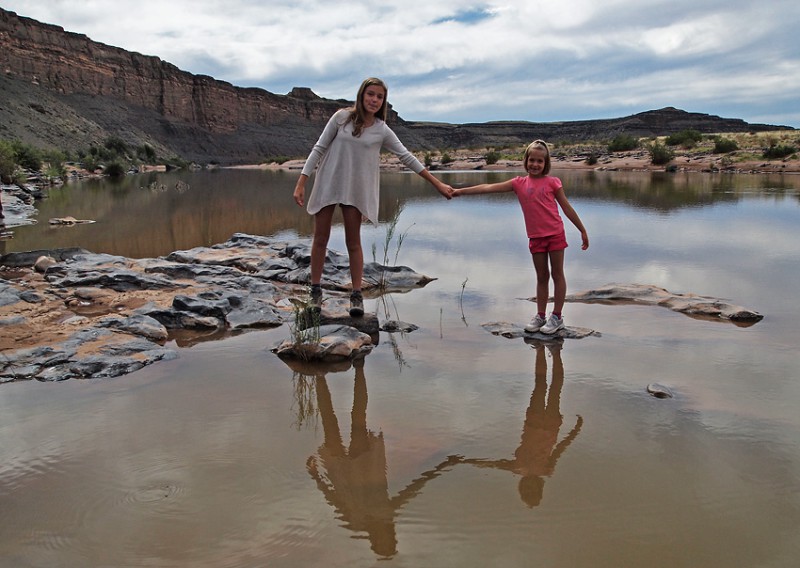 But soon we had to let go. There was yet another place to visit this fantastic day.
The rock pools. Here the river passes some beautiful white rocks worn by years of flowing water.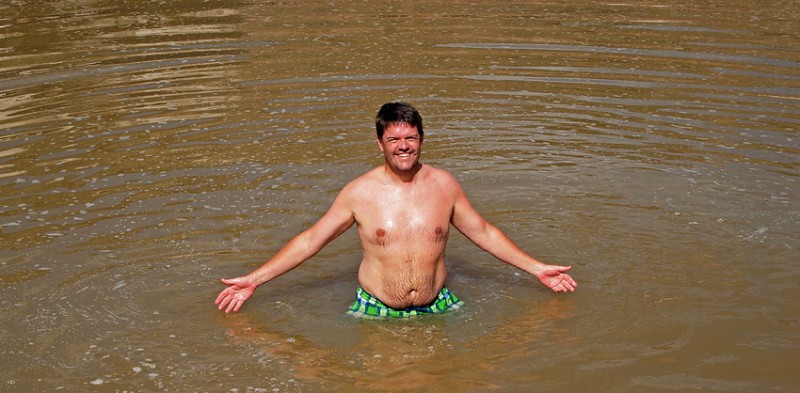 Time to cool off!
Nice water temperature and a solid rock bottom.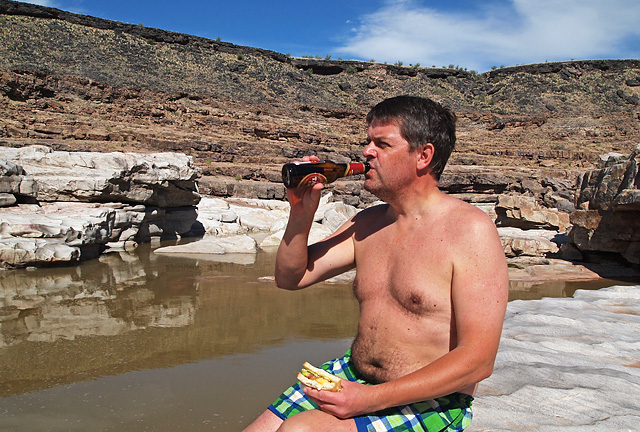 If the answer is "Hvergang!": What is the question?  🙂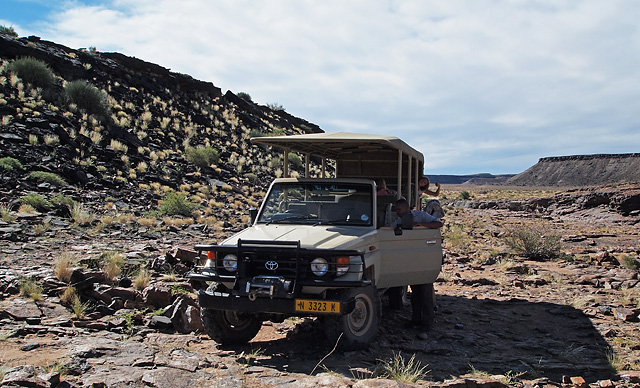 After the swim and a lunch it was time for the Toyota to bring us home.
Up that scary road again…
…rewarded with a view, and then more tough driving…
…and back to the lodge and the end of an adventurous and beautiful day.