Sunday was travel-day. A quick breakfast and then on the road for Windhoek. Above us was a temptating sound…
Peter asked us to drive via the airfield. He got a promise…
The owner of this little beauty – a "Cheetah" – wanted to show Peter some Zebras.
Peter looks happy enough?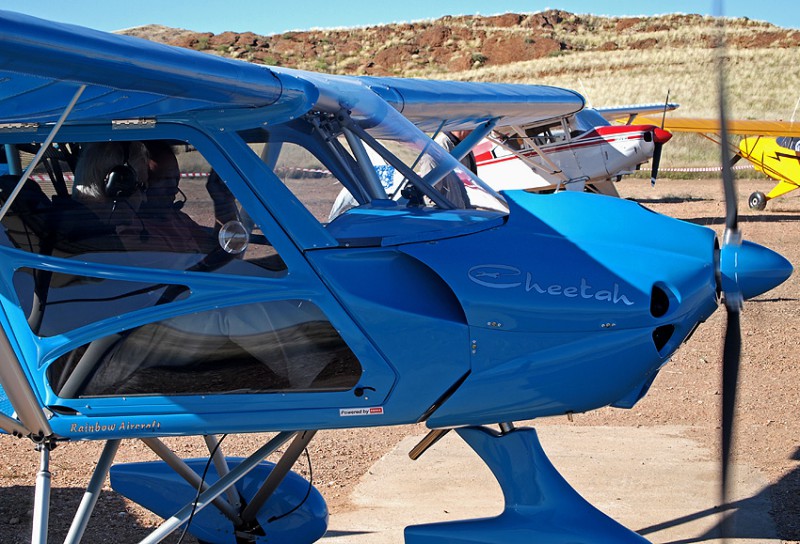 Engine run-up… And off Peter went! While we were waiting for him to return the other aircraft took-off one after the other.
Some returning for a fare-well fly-by…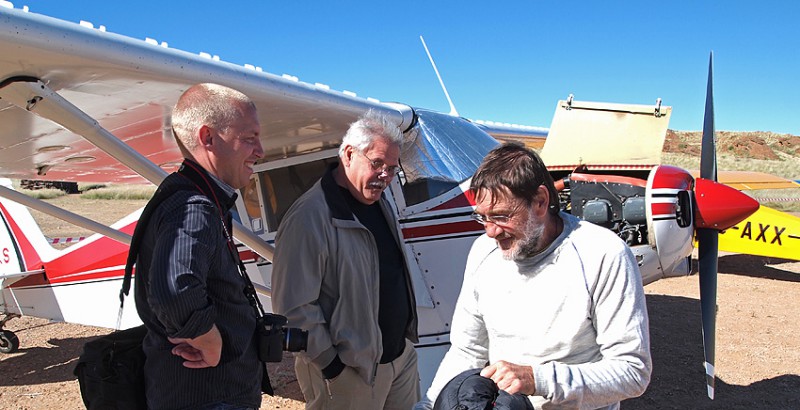 The airfield was almost empty but my favourite little bird remained and I finally got the question; – Would you like to fly?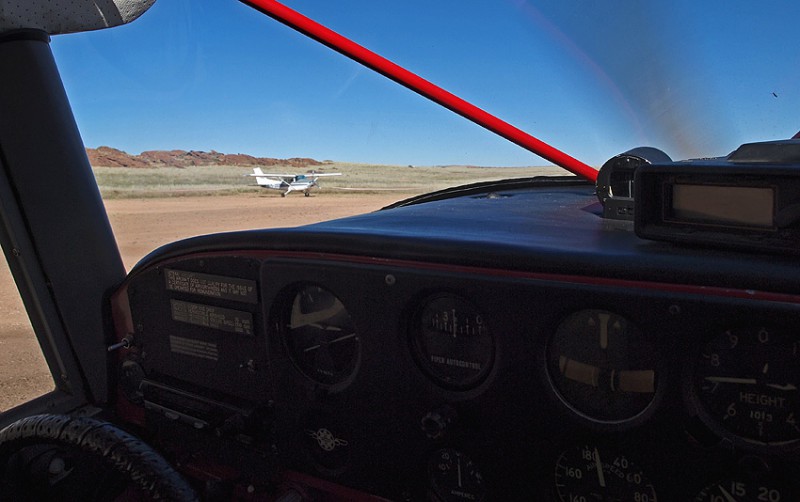 Do I want to fly? Guess so…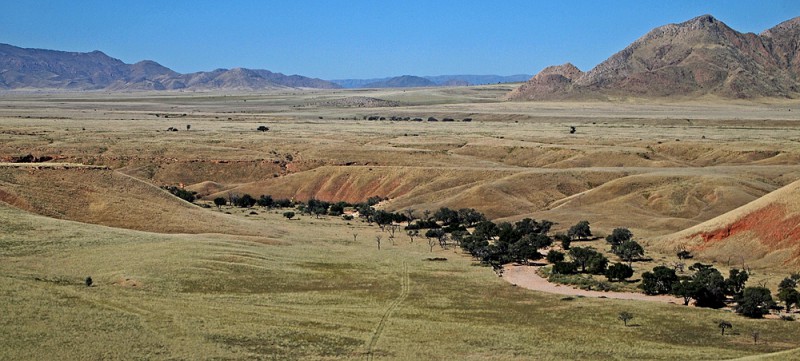 We started to the east. This country is beautiful from the car and once you get airborne it just gets better.
And there they were. The beautiful mountain zebras.
Stunning views! We turned west so see more animals…
Wow!

What a landscape…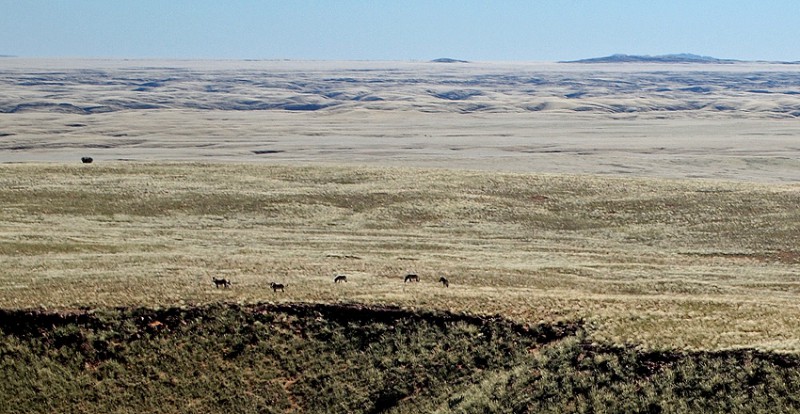 …and almost everywhere animals. More zebras…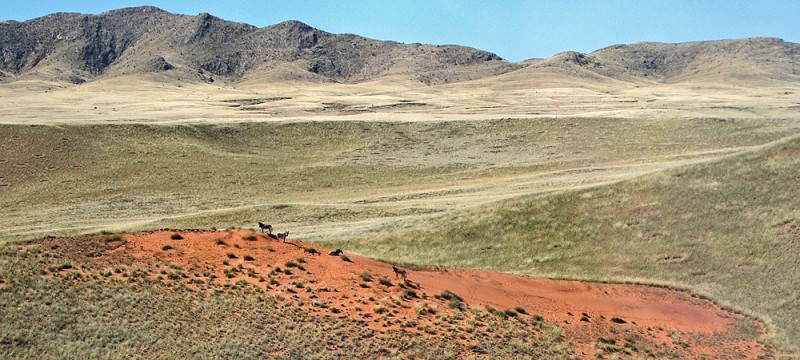 …and still more.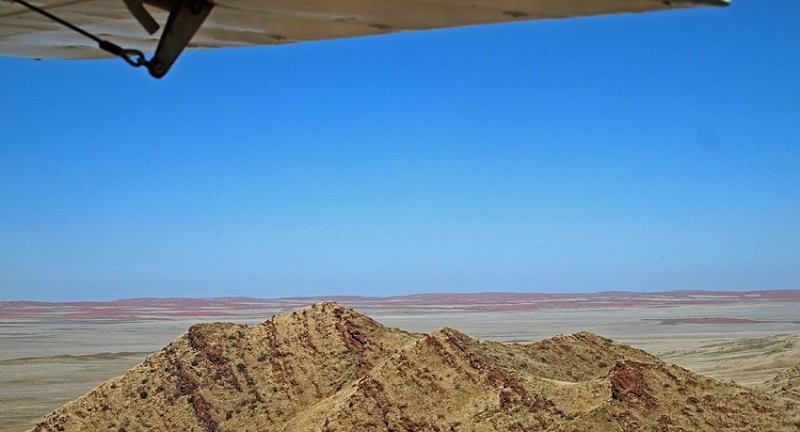 To get back home we had to do some mountain climbing.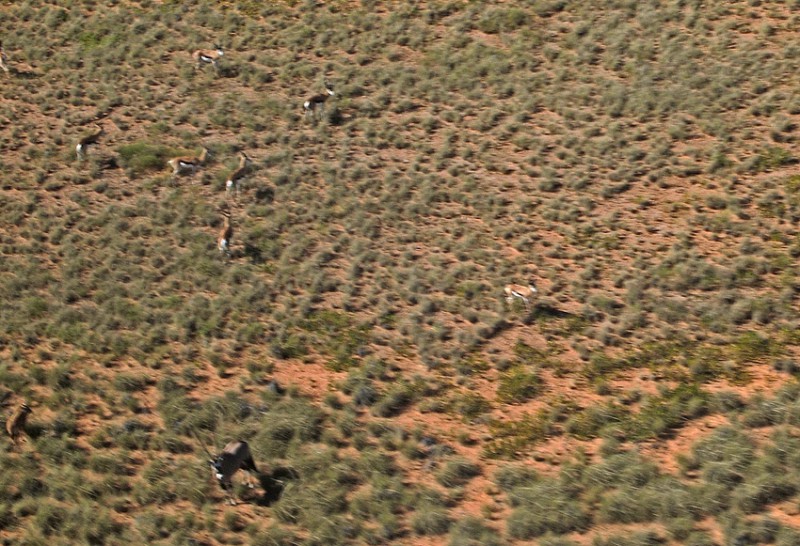 Not a sharp picture but you can see the gemsbok and the springboks…
…there were lots of them!
Back "home" again. The Rostock Ritz straight ahead means you only have to do a slight left turn…

…to be on the final. Thanks for the flight!