Friday was "Boot out cancer-day" meaning: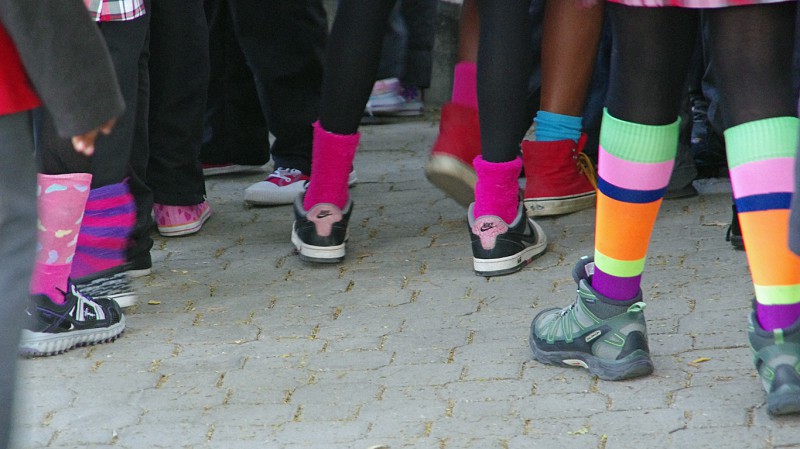 "…today all students and staff may wear takkies and any colour / style of socks to school.  Students, please note that full school uniform must still be worn.  Donations for the Cancer Association can be brought to the school office…"
I joined Hanna to school today. At this morning's assembly the students that brought back medals from the Science fair was called on stage for an applause from fellow students.
Two girls had their Birthday and all students sang for them. After the assembly we continued…
…to Prep School hall. Friday was last day of "Book week" and grade 4 had the Hippopotamus as their theme for the week.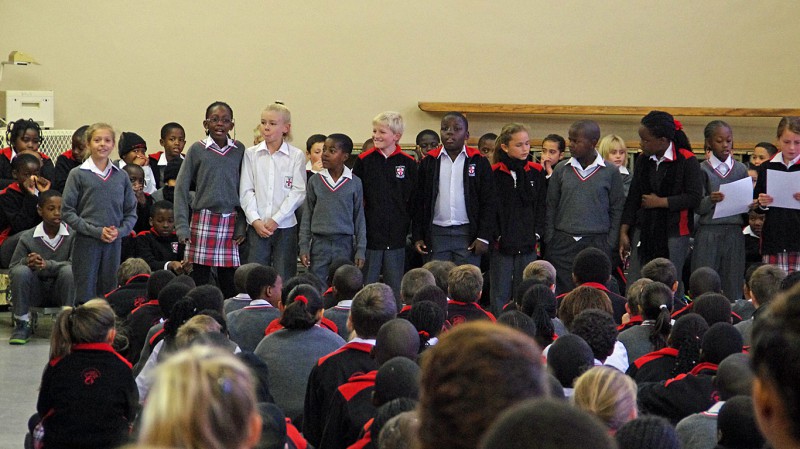 Hanna started the information section…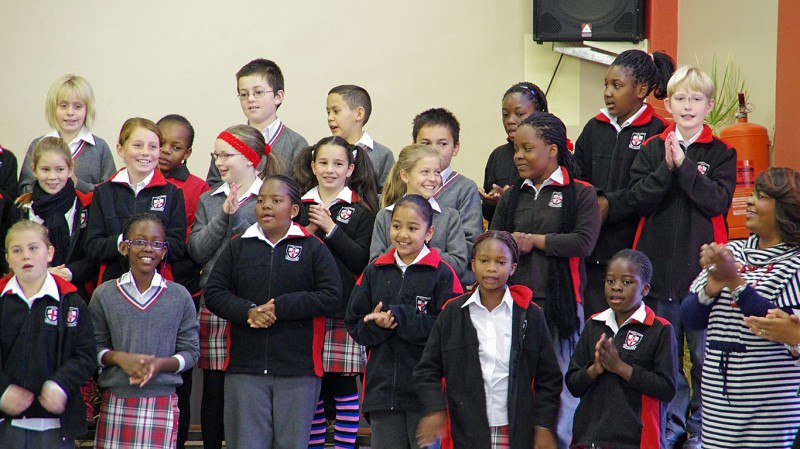 Then it was time for a song:
There was more on the programme, but I had to leave for work. Still it's nice to get these "glimpses" of Hanna's school life.