Next weekend Windhoek Rhythmic Club will host the 2nd Qualifying Competition for Rhythmic Gymnastics from Level 1 to Senior. The event will take place in the new "Blue Hall" of WRC and today was the "dress rehearsal".
The new Hall is ready!
The judges are ready!
And Hanna is ready! Unfortynately her dad was not so there is no movie of her Hoop routine"…
…but instead a few…
…photos of some of the other…
…talented girls.
Today all girls had a chance to get that last training in front of judges…
…that were also able…
…to give those last suggestions for improvement.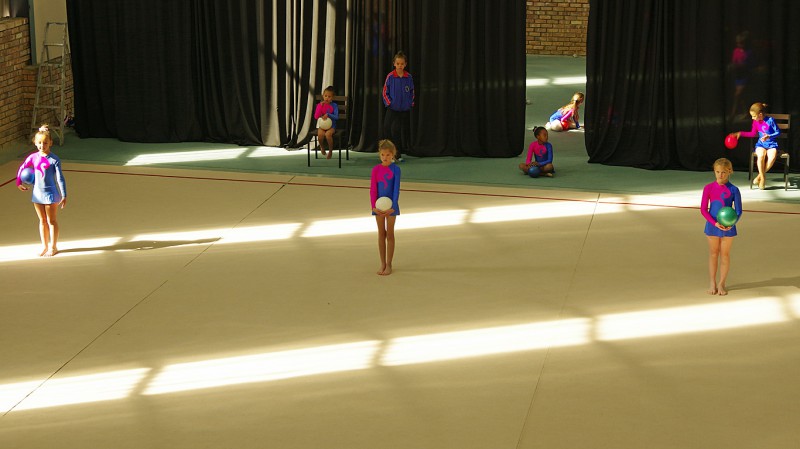 I and Hanna only stayed for her training, to see Hoop…

…and Ball routines. Here is Hanna: