February 26 and Thursday afternoon. We left Windhoek for the final adventure.
After 216 km and 2,5 hours on mostly tarred roads we reached…
…Omaruru, a small but nice little town that was once a trading centre for Namibia with some 40 Swedes in the town…
…and you can still see this house. It was built by a Swedish sea captain Een 145 years ago and is today known as the "Oscar Lindholm House", named after another Swede who for many years managed a store in Omaruru.
One reason for us coming to Omaruru this time was to make a last visit to "Evening Shade", our favourite guest house…
…where we were pleased to be able to move into "our room". A nice dinner and then early to bed…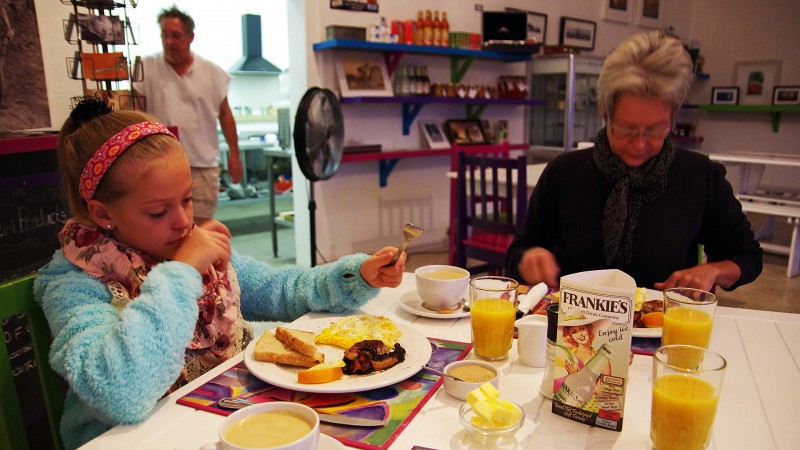 …and then up for an early breakfast, before it was time to…
…say the last goodbye to Chris Johnston, the host of Evening Shade and one of Namibia's most talented photographer. Thanks and Goodbye Chris!
We were on the road again. Ahead was 233 km and 3,5 hours of corrugated dirt roads…
We saw the impressive Brandberg for many kilometres and passed the area near Twyfelfontein before…
..we reached our destination – the lodge at Doro Nawas.
We parked our car, had a cool drink and were then driven to…
…the airstrip and the Cessna 210 that was being prepared for us. Let's fly!