Early Sunday morning, first day of March…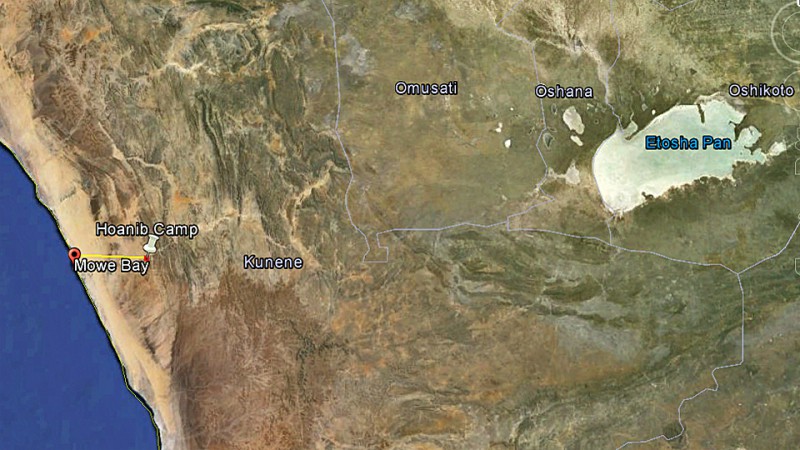 …and we were doing a drive of some 50 km towards the coast. Ahead of us was a drive from the camp, in and along the river bed all the way to the Skeleton coast. We had a quick breakfast and…
…then we were off. It was cool and misty as we started our drive that morning…
…in the river bed…
…as the sun came up…
…giving light to the giraffe who came down to wish us luck and…
…showing us more examples of the great powers the Hoanib in flood had a month ago…
…but also showing more examples of the effect of water in the desert. Just look at that lush piece of grass growing in the sand!
Further towards the coast the river bed was not as deep and then…
…we saw the first of those amazing "desert elephants"; today only found in Mali and Namibia! Above is looking north with the rising sun to the right, and…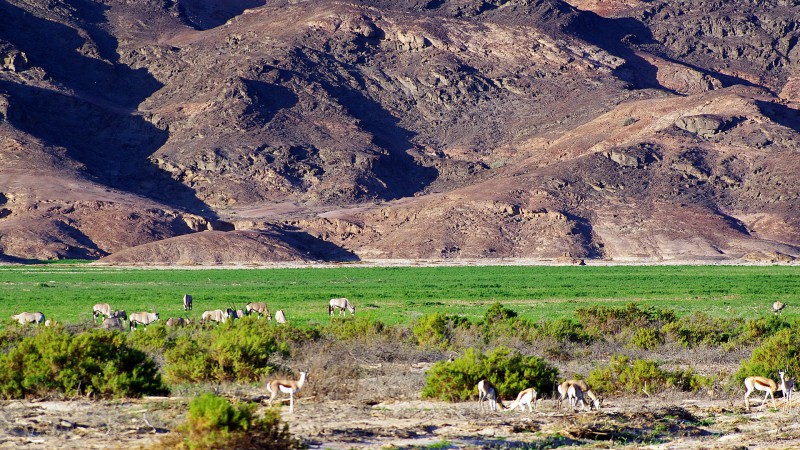 …this is looking south with Springbok and Oryx.
Straight ahead was a big Elephant bull. He was not too keen of us coming his way and…
…suddenly turned towards us and charged at full speed. Gert, our driver, quickly turned the car around but the bull continued running after us for quite some time. I blame the blurry photo partly on the speed of the car, partly on my pulse!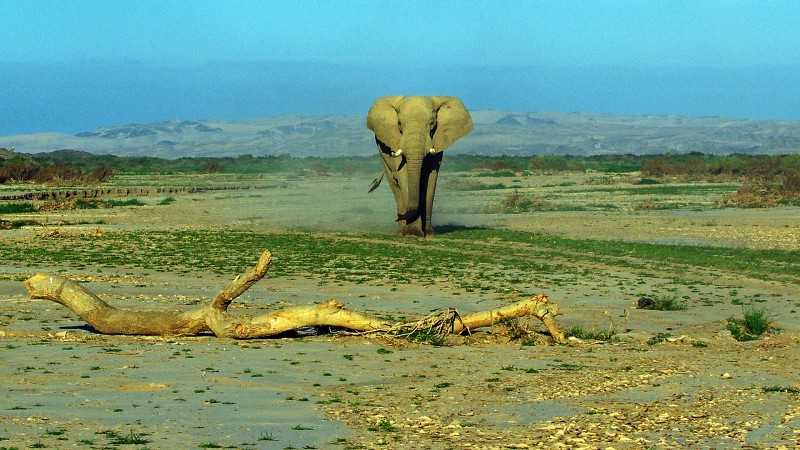 Finally, he stopped but was clearly not intending to have us continue our drive.
Behind the bull's eye you can see a dark streak. As male elephants go into a state of musth (triggered by the presence of females) they secrete a pungent liquid from this gland. Seeing this is usually a sign they are not very friendly.
Further north were other Elephants in different sizes and ages…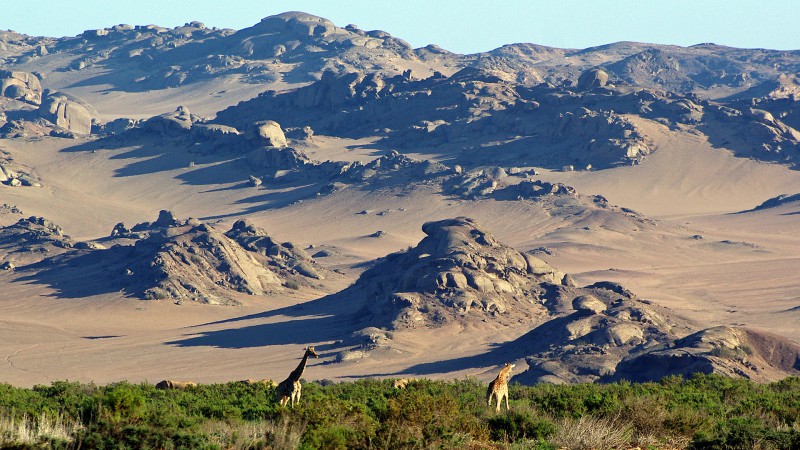 …and we saw these Giraffes with Elephants in the background. Most probably friendly animals but the "raging bull" forced us…
…to find a track circumnavigating our frustrated Elephant. We managed and moved on to the next part of our trip…