On our way from Hoanib Camp to the Skeleton Coast we had reached the dunes…
…and saw tracks in the sand. Made by..?
Yes, this Elephant. You can see his tracks in the background of the photo as well. These Elephants are really "Desert Elephants"!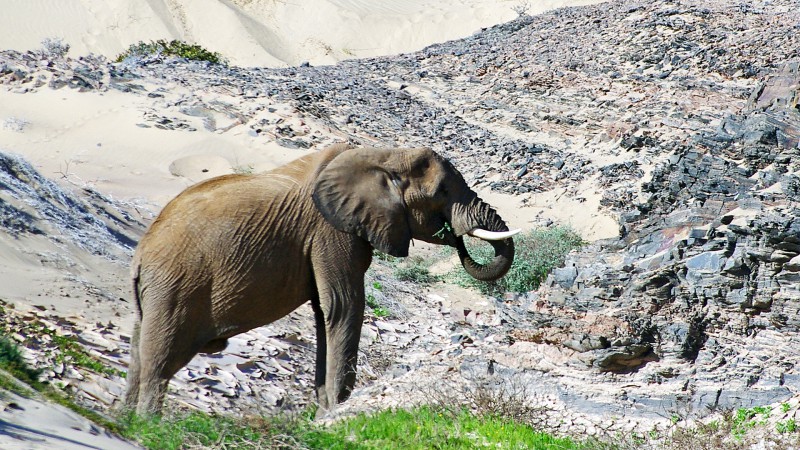 This time there was no need for worry. He noticed us but had no problems with us passing by.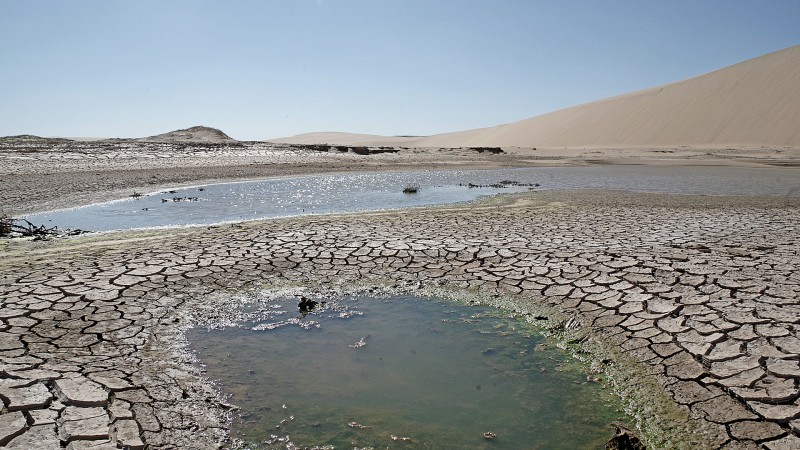 Usually the Hoanib river stops at the dunes but during that heavy flood in end-January this year the river actually made it into the dunes.
Here are a few pictures to prove it!

It was a month since the river came this way but in places there is still water…

…in this part of the oldest desert in the world!
We drove up on a high dune and saw a glimpse of the Atlantic Ocean.
Time for some fun in…
A phenomenon in these dunes is that when you cause the sand to move that movement of sand causes the dunes to sing… or roar!
Can you hear it?

From that big dune we could also see another phenomenon; an oasis in the desert. This is not water from the Hoanib river and not from the Atlantic but from a fresh water fountain. Beautiful, right?
We were coming down from the dunes and found a real "road"…
…because we were now almost there – the Skeleton Coast!