Early morning May 2nd at Etaambura Lodge. The start of day 6 on our Kaokoland adventure.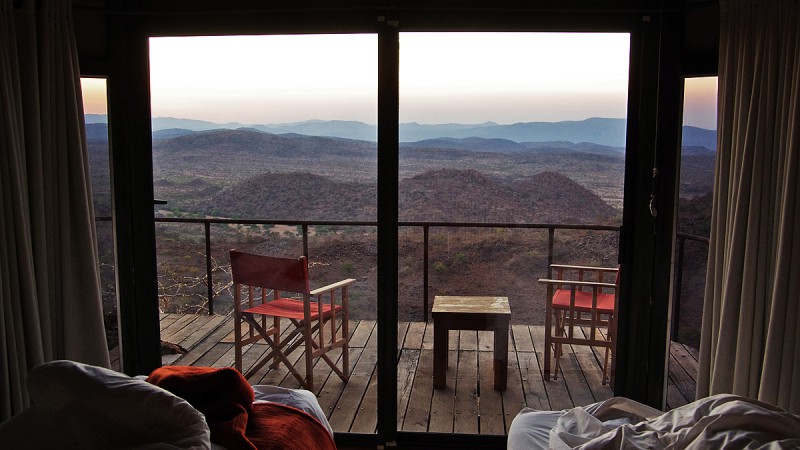 Not a bad view to wake up to.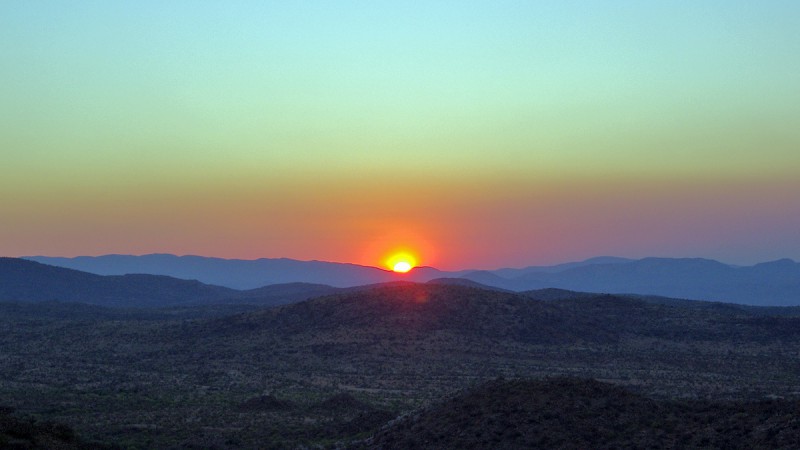 Staying in bed, watching the sun rise…

…and then this view for breakfast!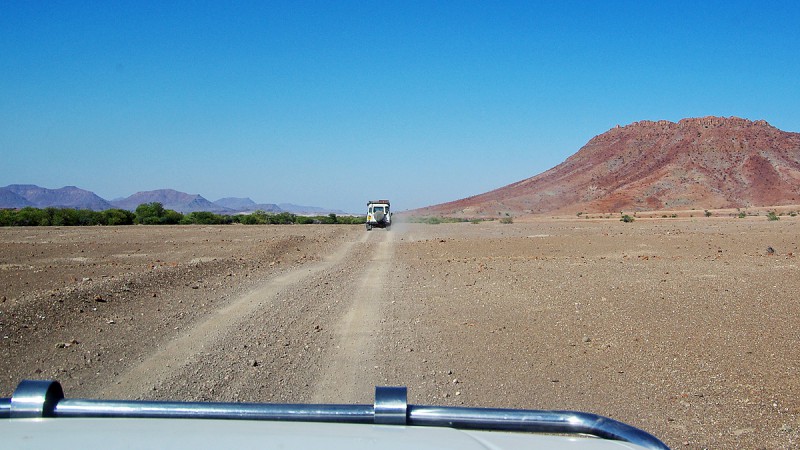 We had a lot of driving ahead of us, first along the Khumib River…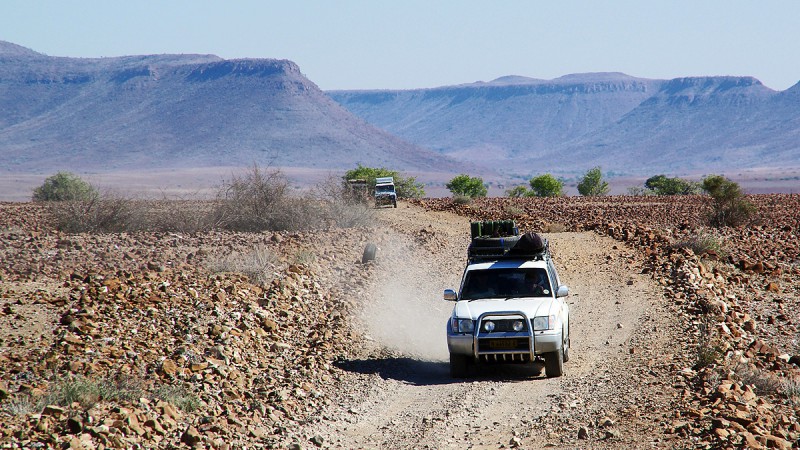 After some 10 km the most remarkable thing happened. We were caught up by another car. The car came from Etaambura and had been chasing us! The reason? Me and Marie had forgotten everything in their fridge… Shame on us and a great hooray for the magnificent people at Etaambura!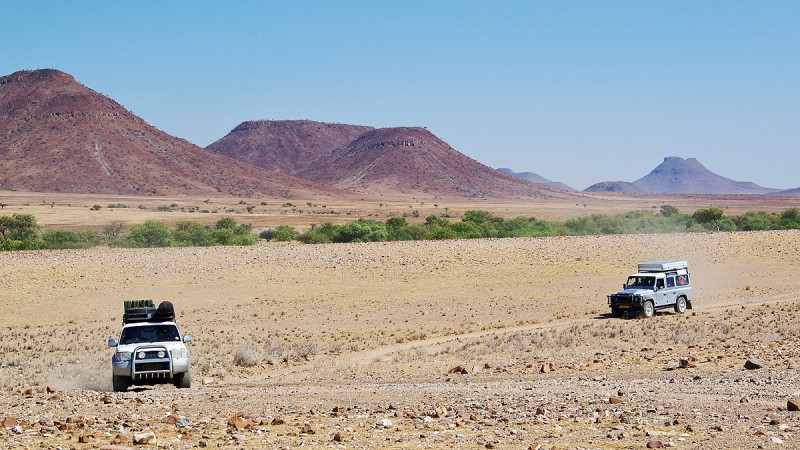 So, again with a full fridge, we moved on. After a few hours and some 45 km we left the river bed for the most beautiful gravel road.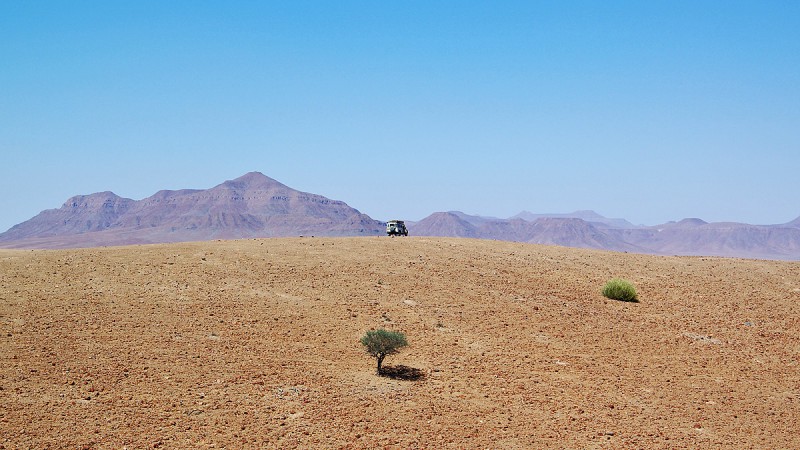 This road was not very long but the most beautiful on the whole trip.
We frequently stopped just to admire the scenery.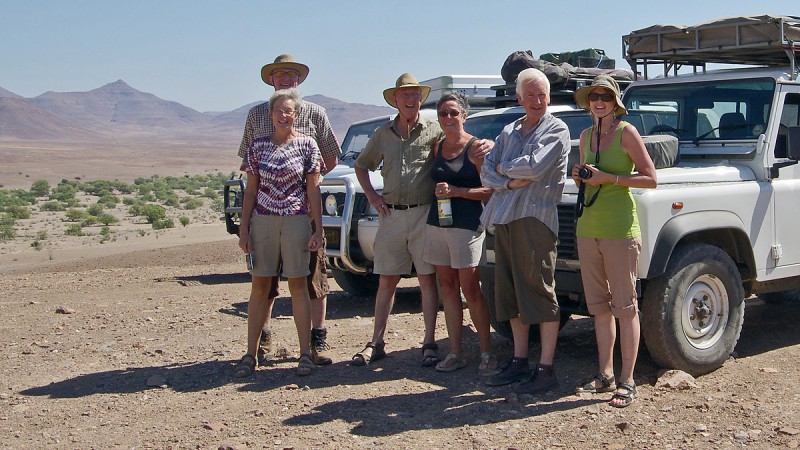 Here is Marie in front of Johan. Chris and Liz, Peter and Des. No worries!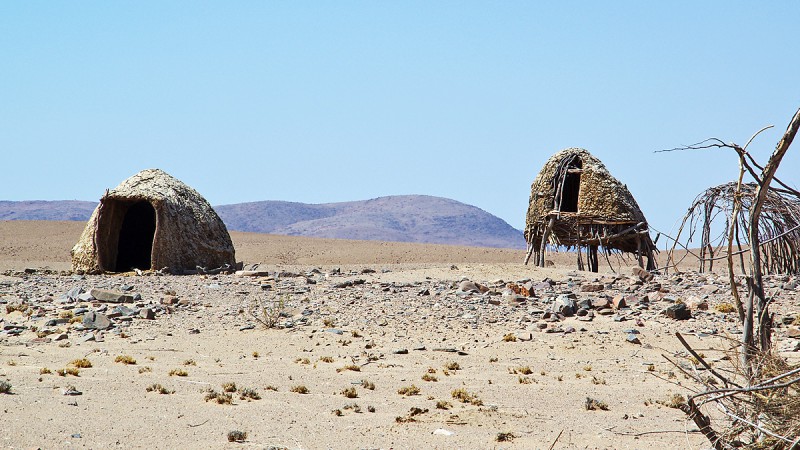 Every now and then remains of settlements. It is almost impossible to imagine people surviving here. 
In Windhoek my Pajero feels like a rather big car but here the car was tiny. And so were we. The landscape is endless and almost without any sign of life. Only those magnificent shapes and colors…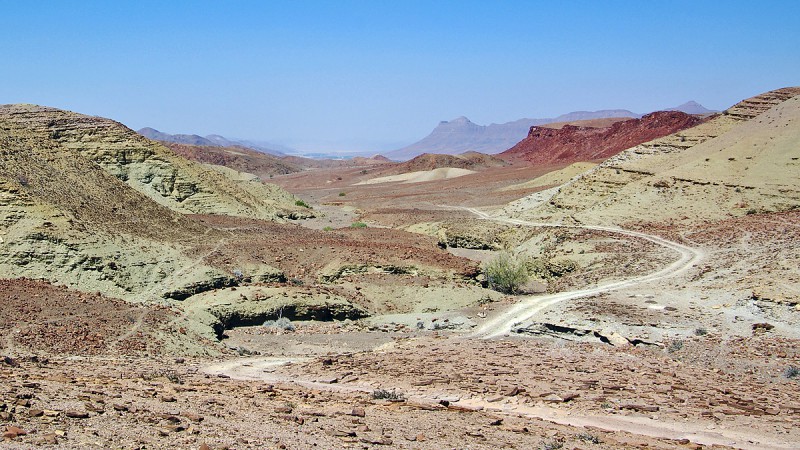 Not a bad place if you want to make a movie and need an out-of-earth setting. That pair of tracks was the only thing that told us we were actually moving from one survivable place to the next.
A car, a pair of tracks and the desert, shifting from green to brown to dark red to pink to…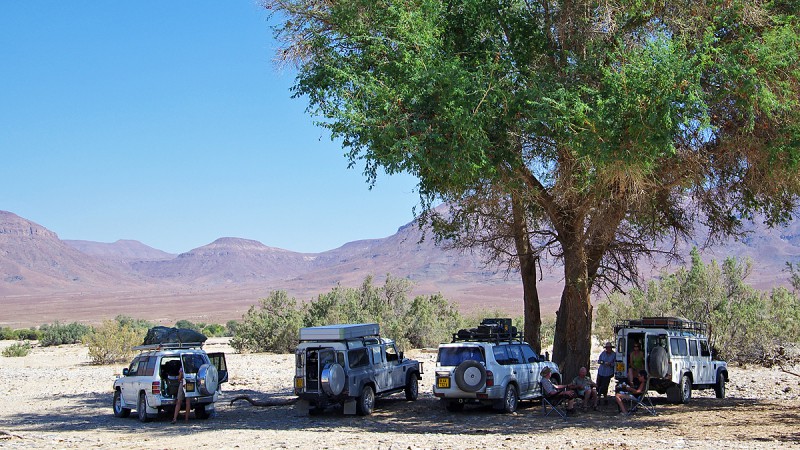 Again getting closer to the dry river bed we found a tree to provide us with some shade.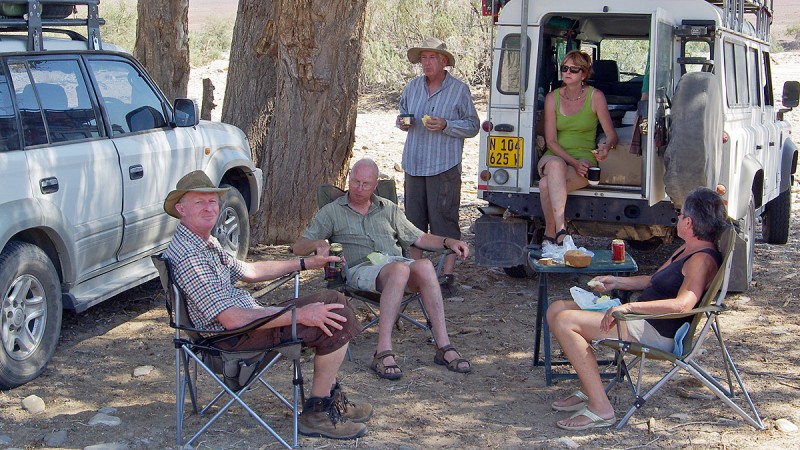 It's nice to have a break. Even better when your neighbor gives you a cold beer!
Another stunning view and the green part of it was evidence of the Hoarusib river in front of us.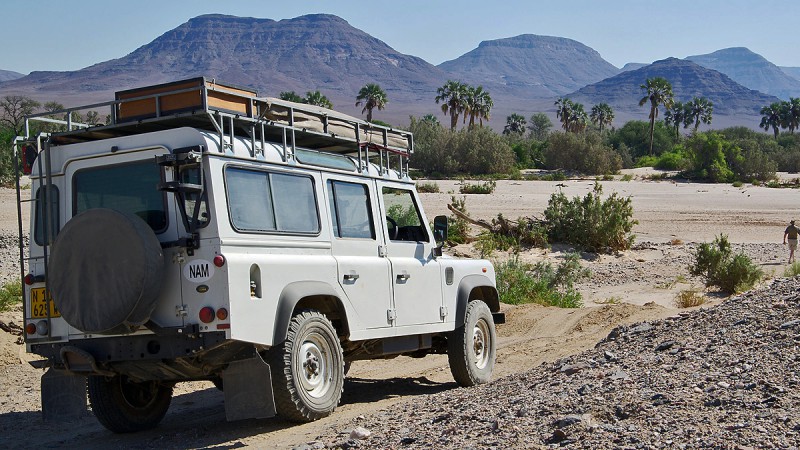 Chris checked the river bed before we entered it. Sand changes with the temperature and it is easy to get stuck.
The trick is simply not to stop but keep some movement all the time.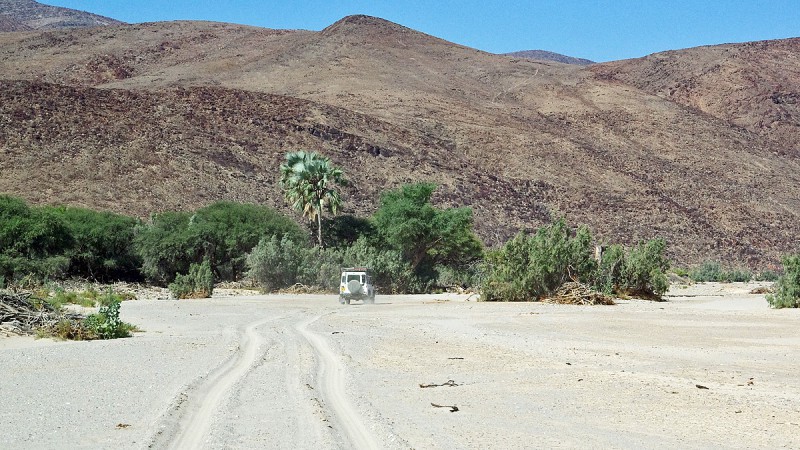 It was a nice drive but at some point we needed to get out of the river.
That was fun!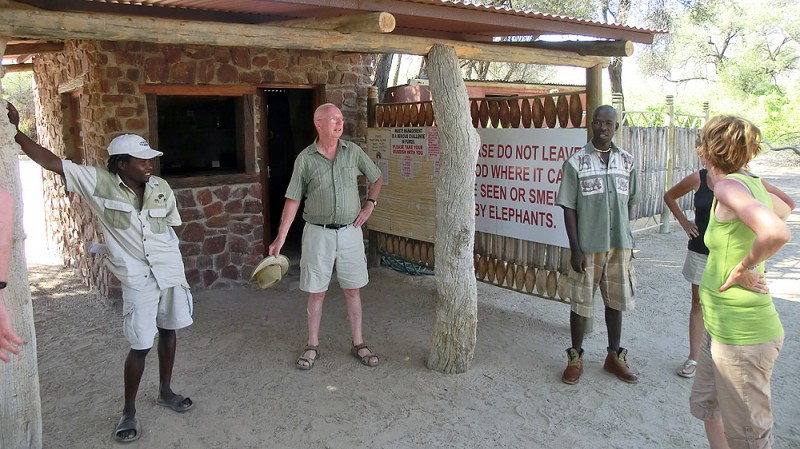 Not too long after leaving the river bed we had to cross it again. We had reached our destination. Purros Camp!