The Purros Camp Site is located just next to the Hoarusib dry riverbed.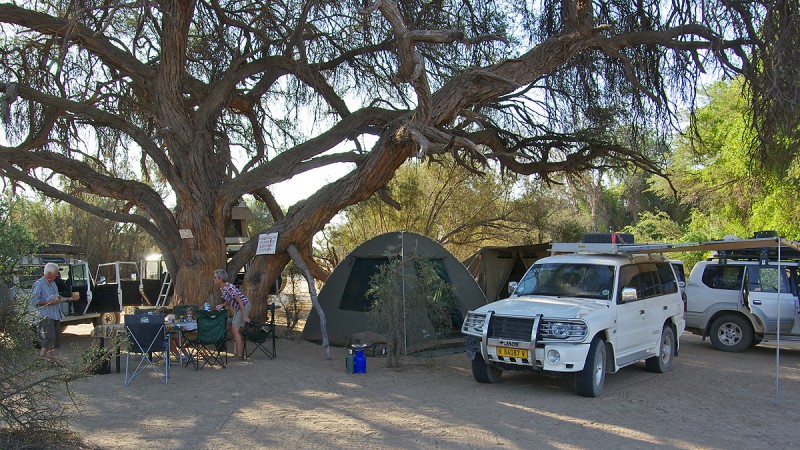 We set up camp on spot number three under this beautiful, huge Camelthorn tree.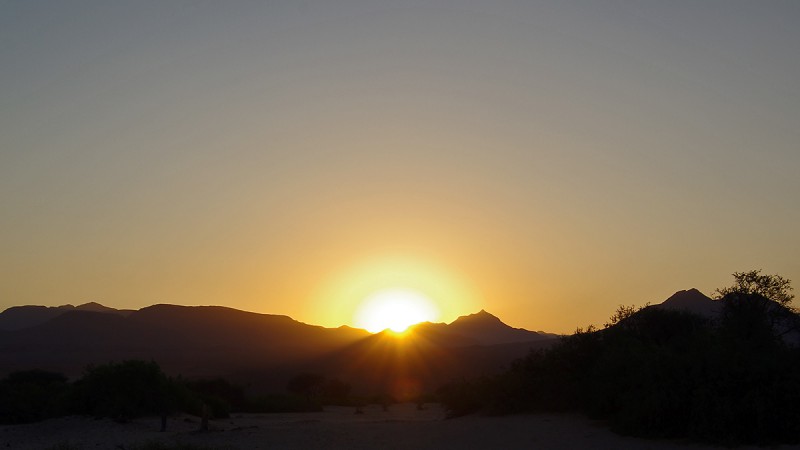 A lovely sunset…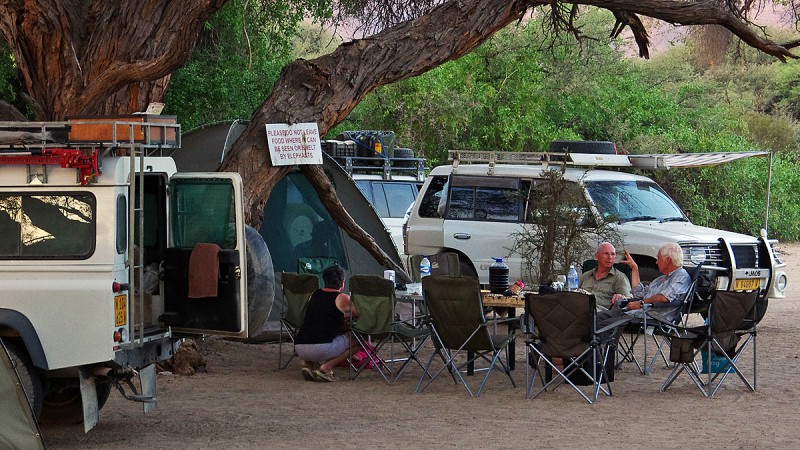 …as we prepared a typical Thursday Dinner. At least to a Swedish standard…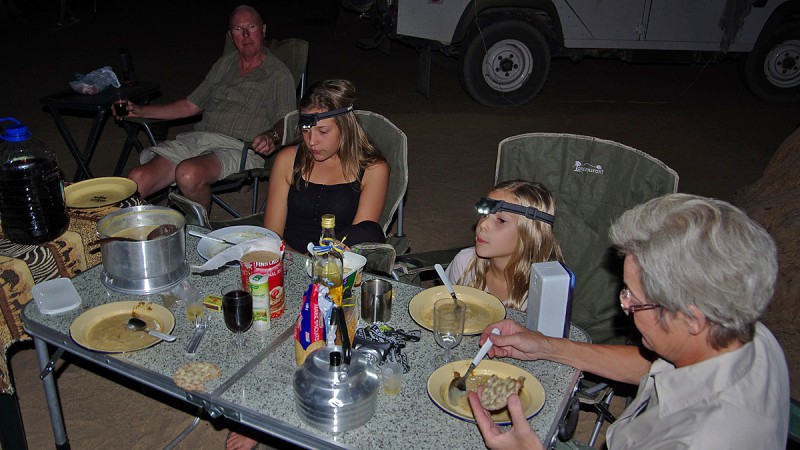 …since we had pea soup with warm "Punsch", "knäckebröd" and mustard. Delicious!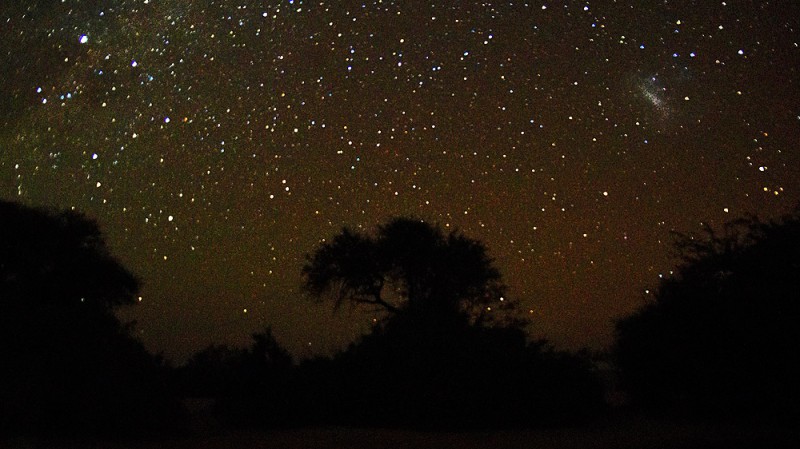 This area is frequently visited by desert adapted elephants and there was a sign on the tree warning us of leaving any food around that could be seen or smelt by the elephants.
As we woke up the next morning we could see the spoor of elephants but since we had not heard anything we concluded that the spoor was probably already there yesterday as we came.
A beautiful early morning at Purros.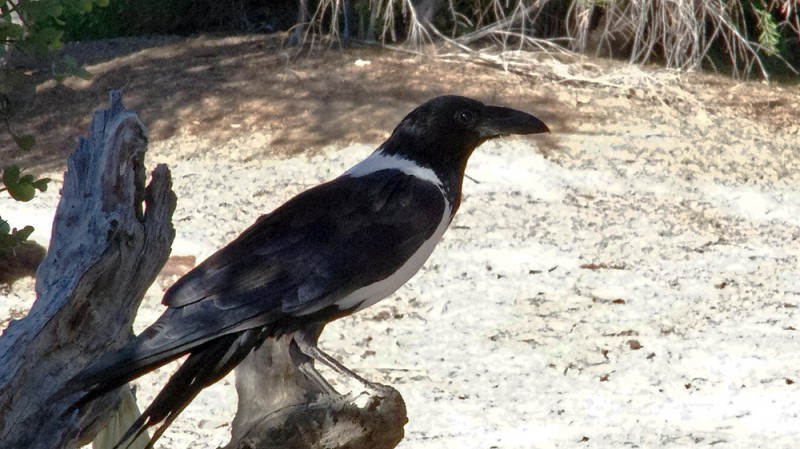 We were visited by birds,  like this Magpie…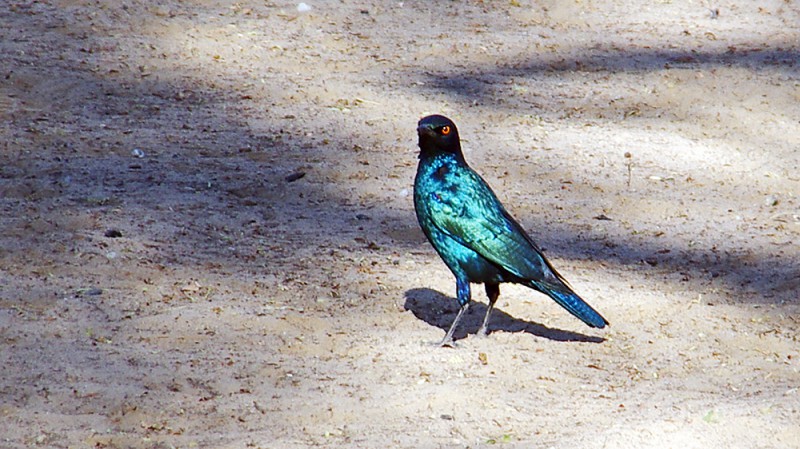 …a Cape Starling or perhaps a Lesser Blue-eared Glossy-starling?…

…and a Hornbill.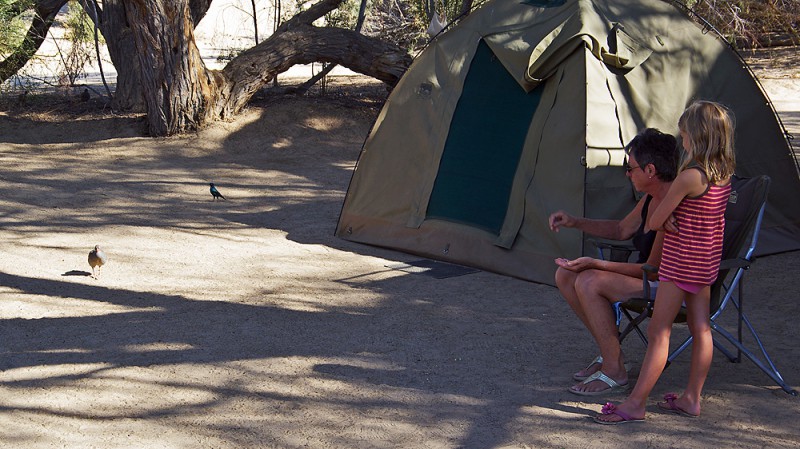 Liz and Hanna spent a lot of time feeding and providing drinking water for the birds.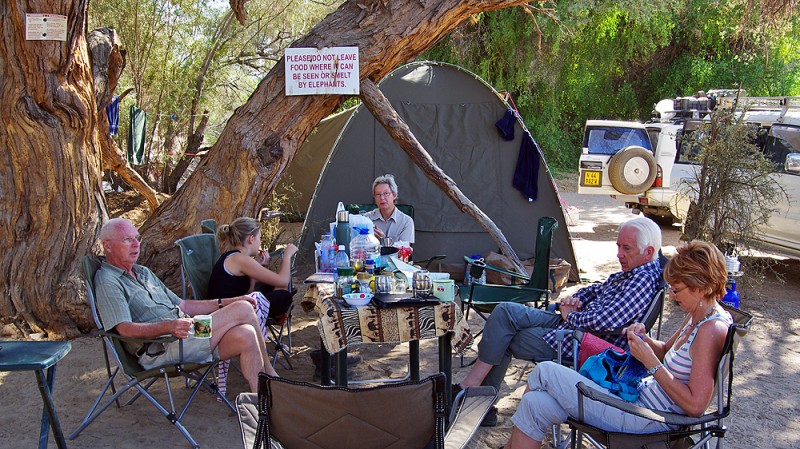 Purros Camp Site is a place to return to and we were glad to stay two nights here.