April 30. This was the day. That notorious Van Zyl's Pass lay ahead of us and they say:
– Once you start there is no going back! According to Wikitravel this route is "for super-experienced 4×4 drivers only" and we were not…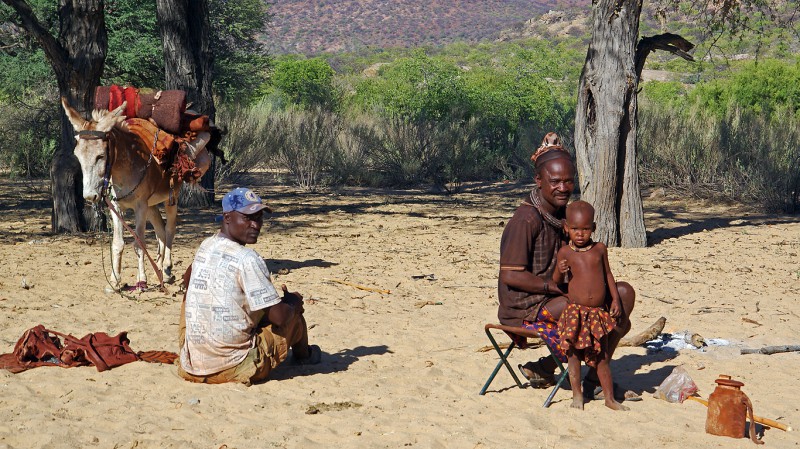 Our cars were also very heavy. We were still in the beginning of our trip and the cars were full of camping gear, fuel, water, food and… beer! We passed this little group, obviously more suitably equipped with means of transport for the road ahead than we were…
On www.dangerousroads.org you find that this is "a classic extreme road, but not really a road, just a route made over the mountain by travellers over time". According to the fantastic book on Kaokoland by Johan Snyman this road was built in the late 1960s as a short cut between Otjitanda and Marienfluss by Ben Van Zyl, who was the Native Commissioner of Kaokoland between 1949 and 1981. He choose the track by following animal trails and with a team of 20 laborers, using hand tools, the road was constructed in 4 months.
Just as Snyman says in his book it all starts quite innocently but after going uphill for some time we reached the crest and saw our first challenge.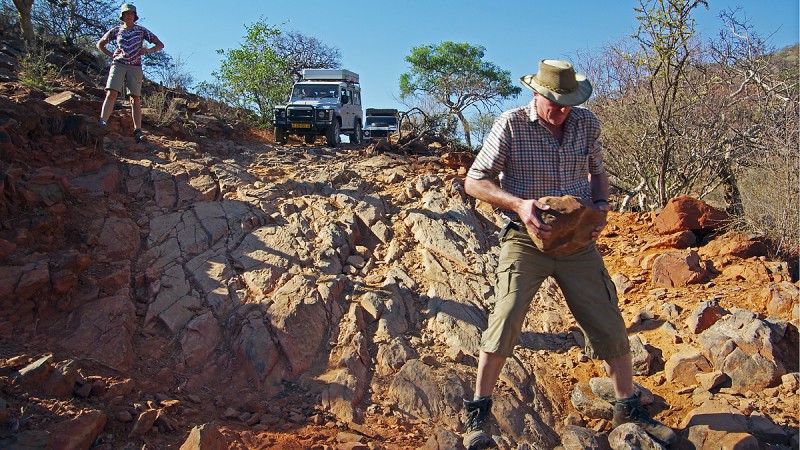 We started analyzing the track to follow and by moving pieces of rock we tried to make it as level as we could. And then – Landy's first!
Some of the clips in the videos are by Des. You can turn HD off and you can enlarge the picture…
Encouraged with our first achievements we moved on…
…soon realizing we had a lot of "road-building" ahead of us.
I think the big trick here is simply going real slow and having someone to guide you.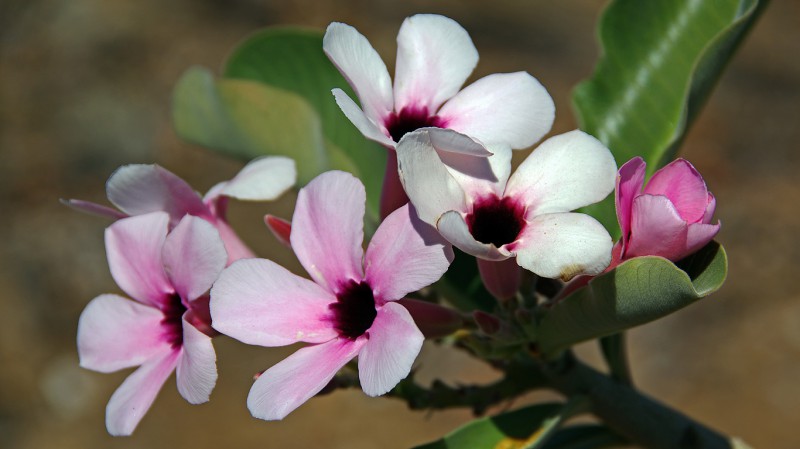 It is easy to forget that this is also a very beautiful road. You are in the middle of nature without much evidence of civilization.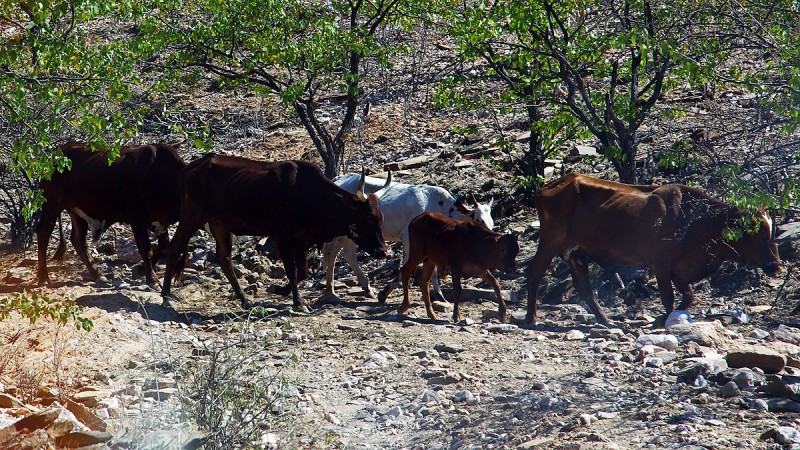 The road is used more by hikers, donkeys and cattle than by cars.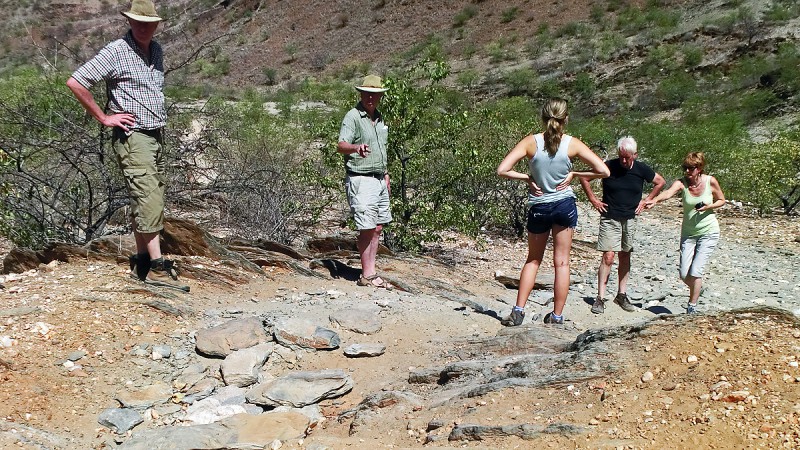 Still, we did have cars, so we had a couple of hours of rock carrying before…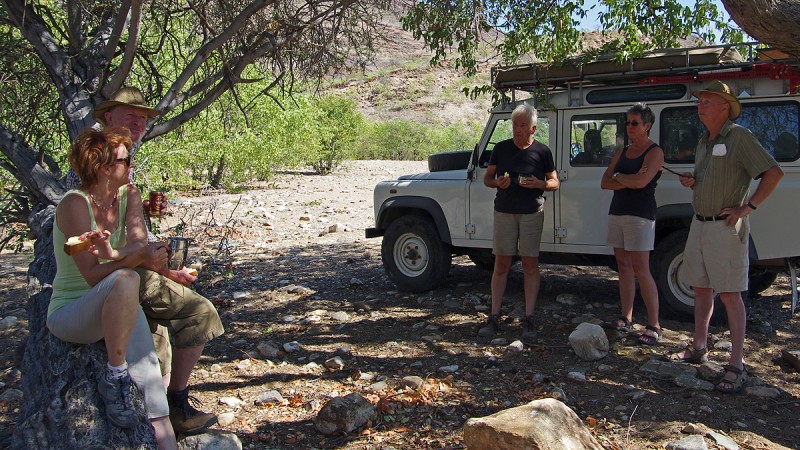 …it was time for a well deserved break.
Hanna was still a bit tired after her stomach illness that started already in Epupa but we were soon ready to continue again…