After the break we kept on driving. At slow pace…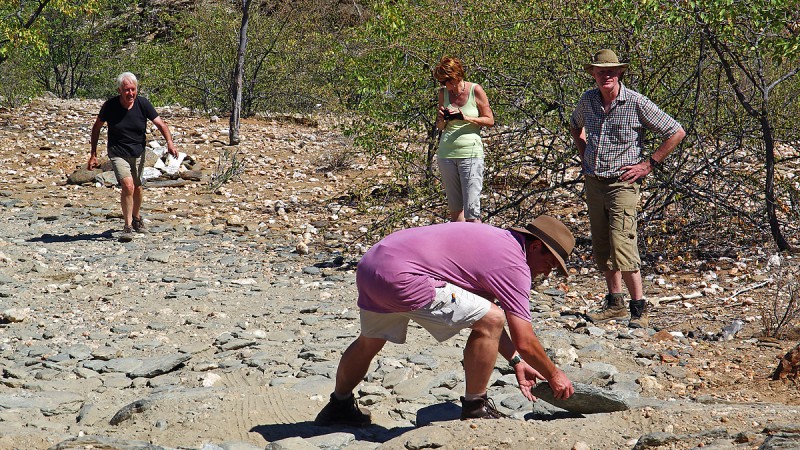 …analyzing the stretches and improving them by moving rocks.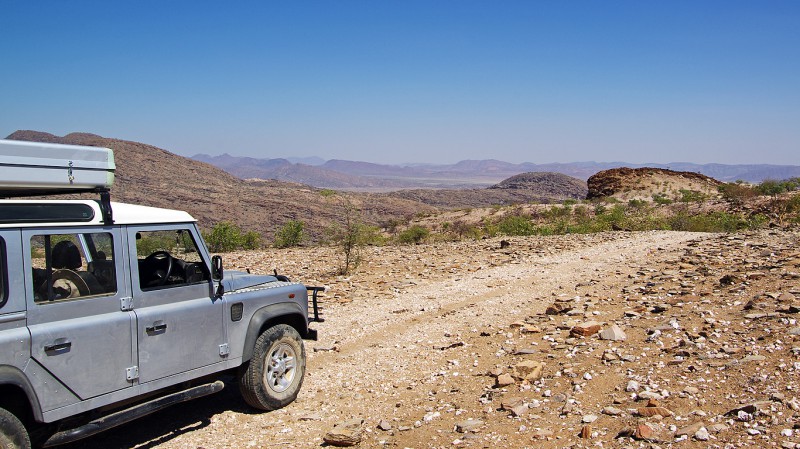 The www.dangerosuroads.org says;
"If you dare take the risk and travel along this dusty and bumpy  route, then make sure to be driven by someone who has experience of the road. Staying on track here takes oodles of concentration. There's sheer drops virtually along the entire route and enough hairpins to make a whirling dervish dizzy. The road bad conditions, with extremely large pot holes could potentially pop a tire, crack a rim, or screw up your cars alignment."
…but after some rather easy driving and seeing that we were close to the end…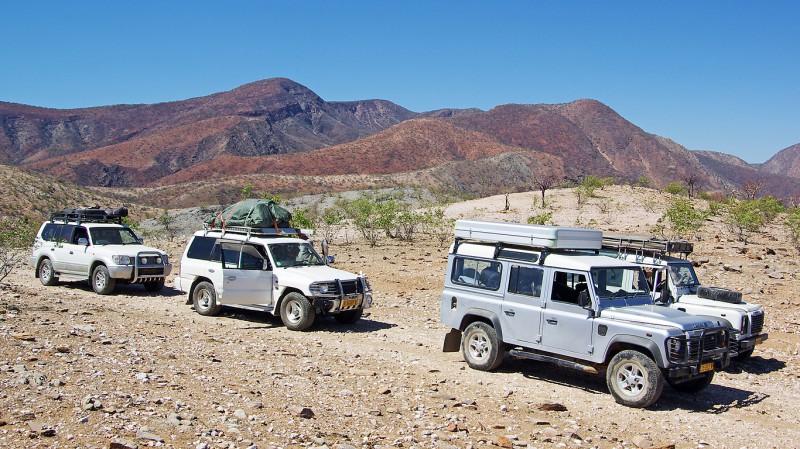 …we thought we had already passed the tough bits…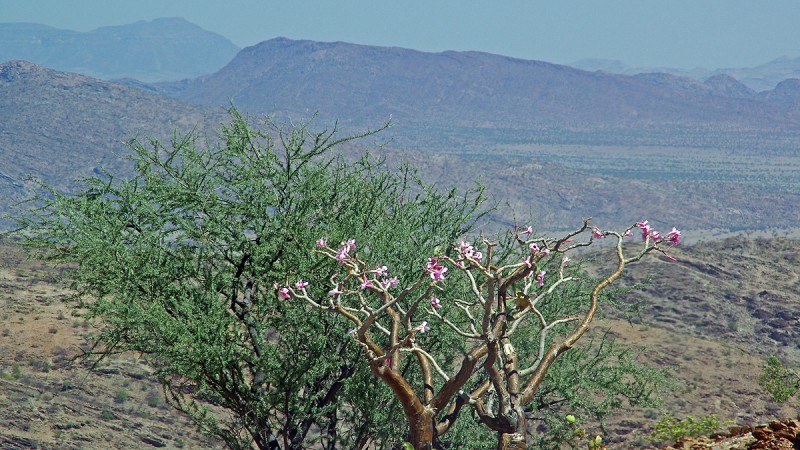 …and could just enjoy the scenery…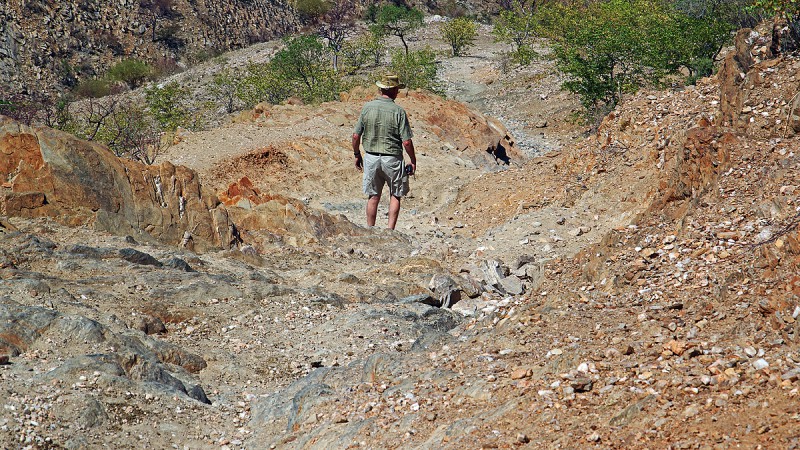 …and then came this. You must be kidding! This is not a road!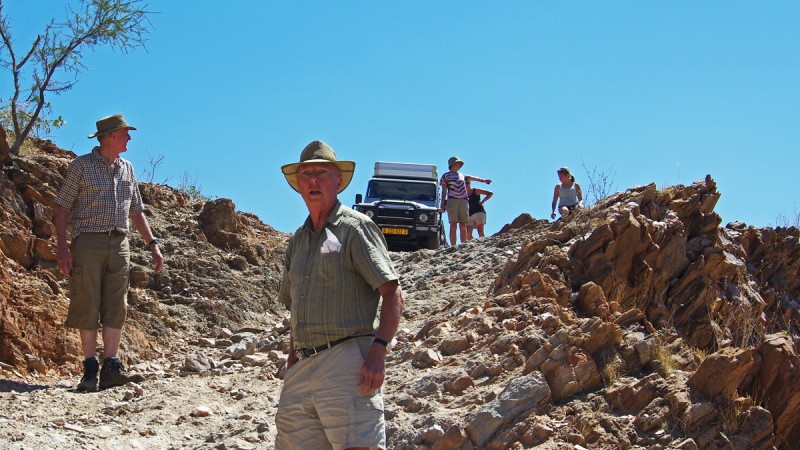 OK, here we go – analyzing and moving of rocks. And – Landy's first!
(Some of the clips by Des. Click on Vimeo to see full screen and HD)
OK, that was actually a bit scary…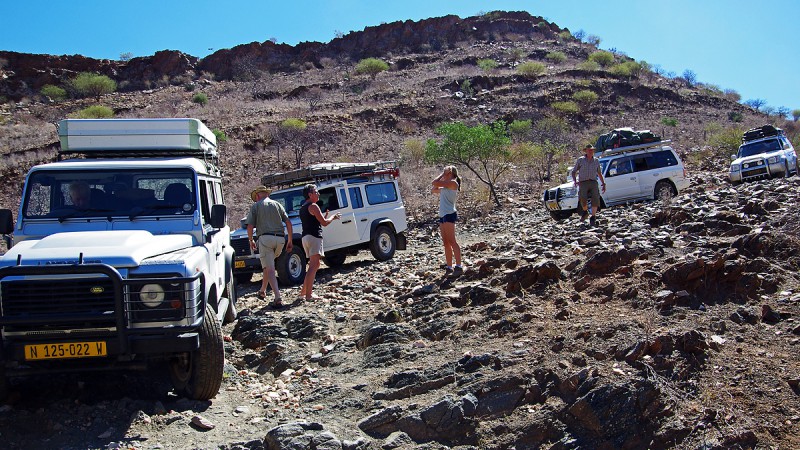 …but we were almost done now…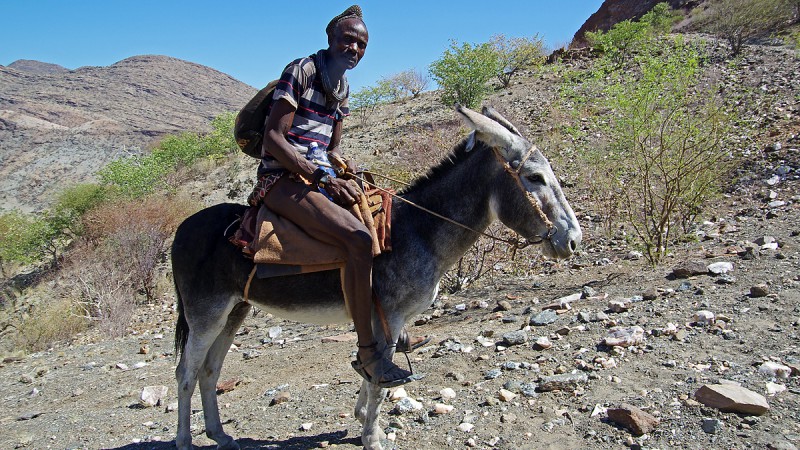 This Himba guy looked at us, showing clearly what he thought about our level of sanity…
Yes, we made it! We had moved 10 km in four hours.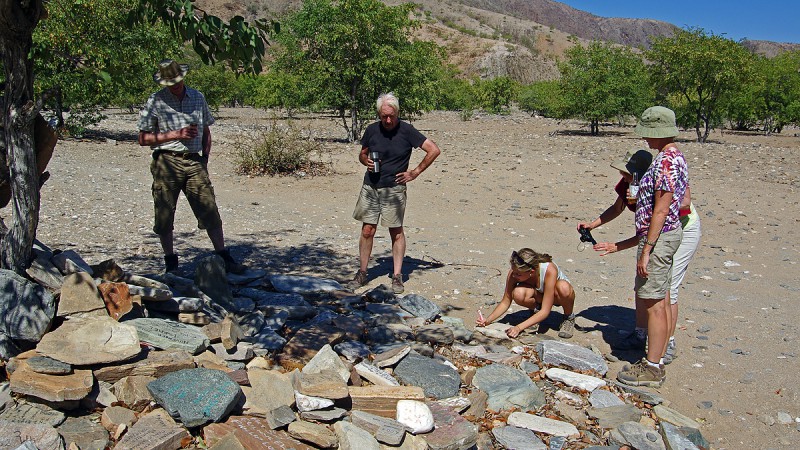 And like so many before us we had to leave our imprint…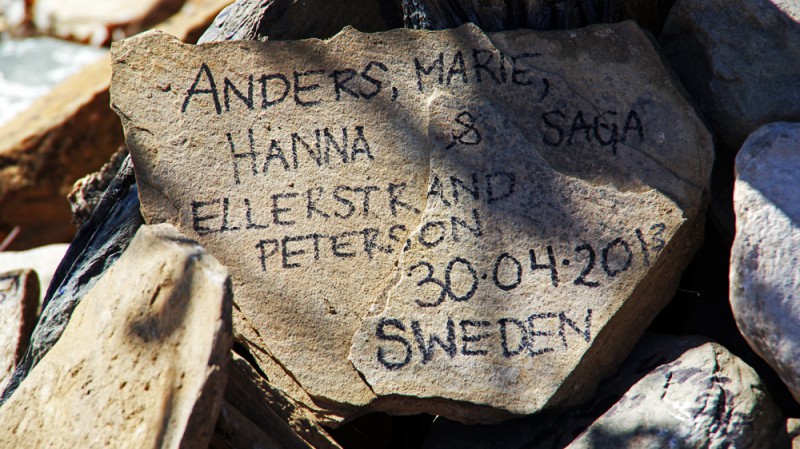 Look for it when you come here!

We were welcomed down by a few groups of local people, like this very cheerful boy…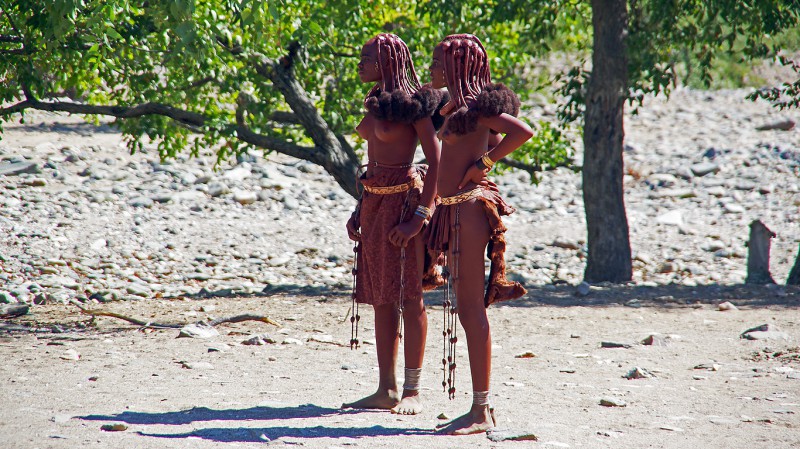 …and these beautiful girls. We checked our cars for a few gifts in the form of sugar and flour…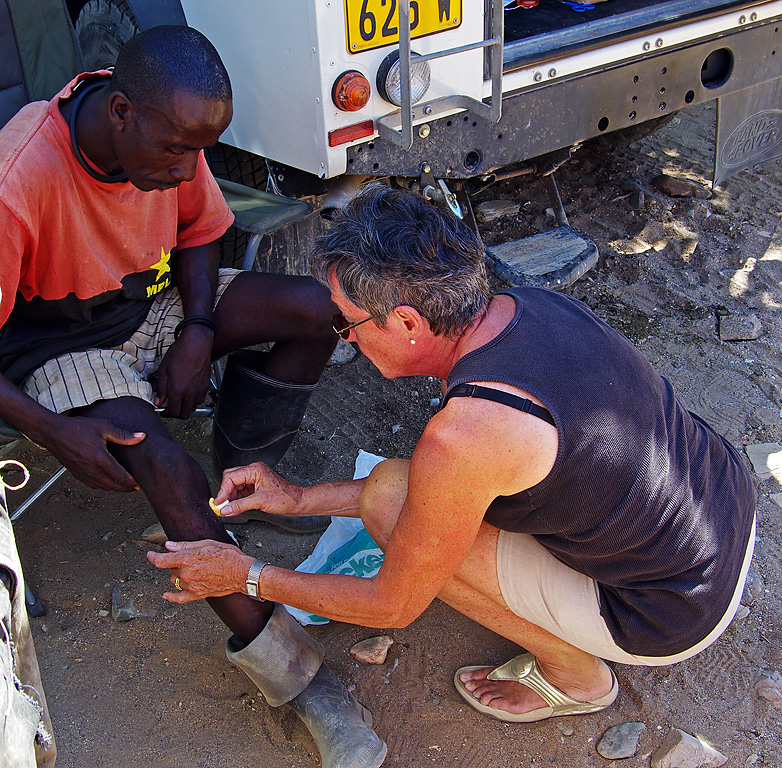 …but the really great gift was from "Nurse Liz" who helped this man with a badlooking wound on his leg.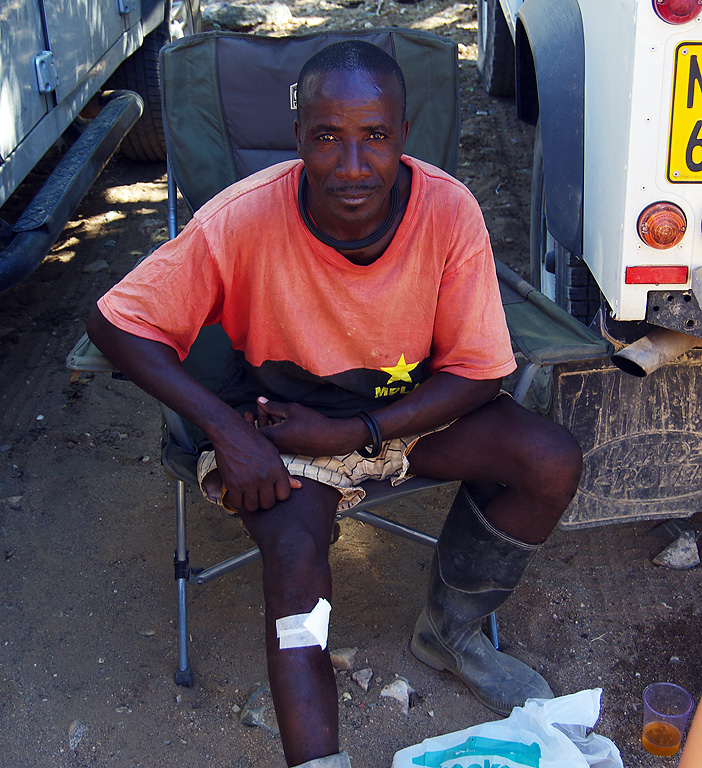 He was real proud and happy afterwards!
And so were we!