After the cheetah encounter we were driven back to the parking. On the road me met these guineafowls. It was lunch time and time to change car and go to the lodge…
We arrived at the most beautiful place. There was a waterfall and a canyon that cut deep through the rocks.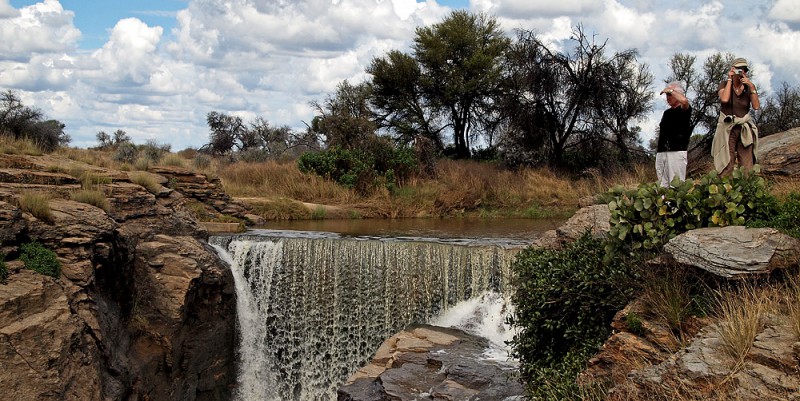 This is a place where you could sit down and just meditate for a long time.
Next to the waterfall and the canyon is this comfortable place.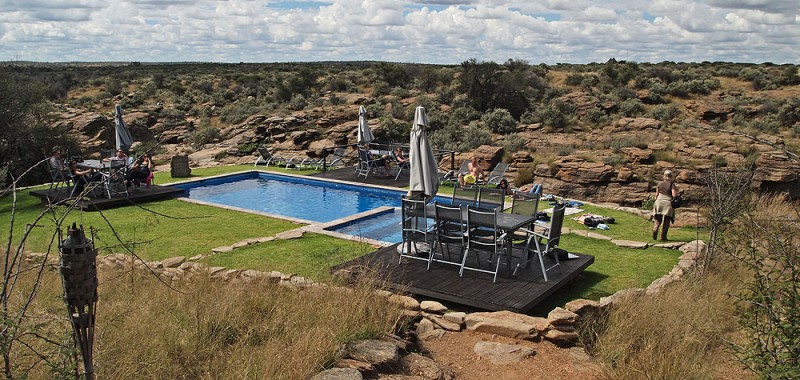 A pool and some nice places where you can sit down, have a drink and just enjoy the view. I think I will return with that intention…
We were at the "N/a'an ku sê" lodge and it's "Wildlife Sanctuare". This place started in 2007 with a commitment to play a role in the conservation and the protection of the Namibian wildlife, land and people.
On the premises lives more than 20 Bushmen families of the San tribe. In Namibia fewer than one of five San children attend primary school. Their parents are often unemployed and poor.  The "N/a'an ku sê" lodge employ and accomodate these families and also provide schooling to the children. The organisation is totally reliant on donations and do not receive any government fundings. One way to contribute is to come to the lodge and pay for their service.
Next to the pool is this very nice restaurant.
Here we spent some time enjoying a tasty meal…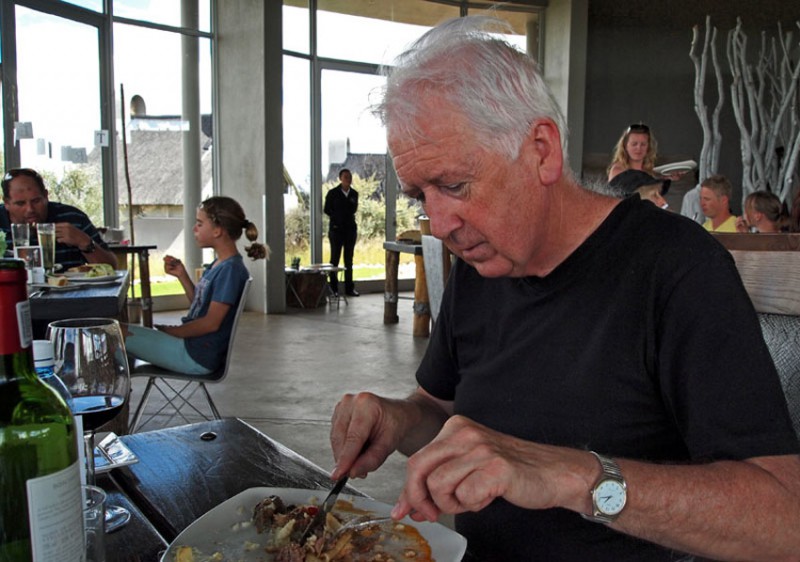 …with a glass of good South African wine.
Apart from helping the Bushman families the "N/a'an ku sê" also works with rescuing species that are threatened. People from all over the world come for voluntary work with orphaned and injured animals that cannot be released back into the wild. Of course you want to contribute to this and one good way is to take part in the "carnivore feeding tour". So let's jump up in that big green car for the next part of this adventure…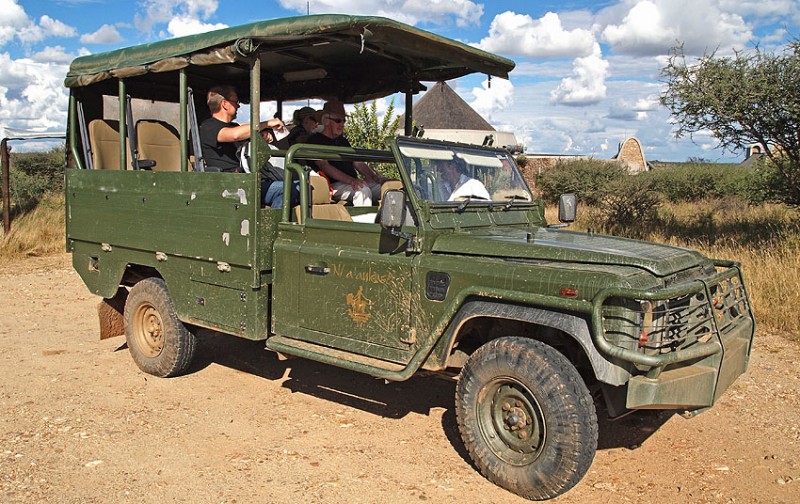 On our way we enjoyed the view over the savannah. This is normally "semi-desert" land but thanks to this years excessive rains the landscape is green and beautiful.

If you want to contribute to "N/a'an ku sê" and their work there are many ways of doing so. Please visit "N/a'an ku sê" home page.