Another Namibian weekend…
…started with a nice party at Jan and Tony's place. After that we found the car like this. Broken window and stolen GPS.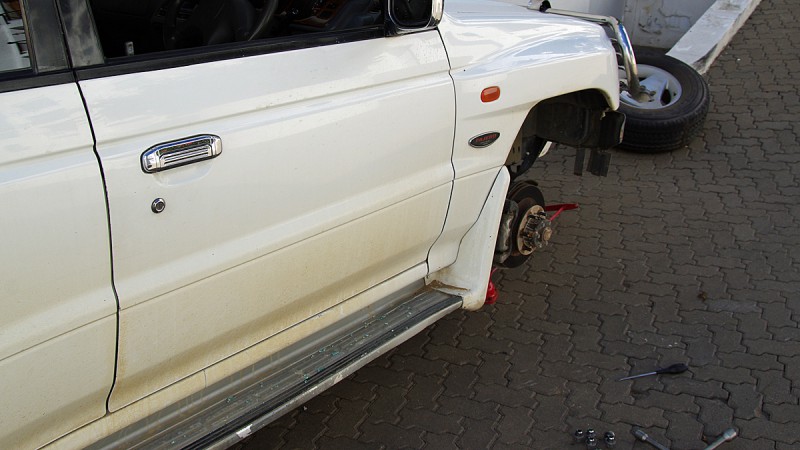 While removing all glass from the car I found the tire to be flat. But after covering the door with plastic, changing the wheel and doing the police reporting we were on our way…
…320 km south to sleepy Maltahöhe…
…where we moved into our room, had a quick shower and…
…took a short walk to the local hotel.
We were here to celebrate Kate turning 50! Here with her guests Herman, Lilian, Kathleen…

…Marie and Kate's son who came all the way from Scotland!
Party girls Des and Kate…
…and a Welcome speech by Kate's husband Deon.
Kathleen, Shameem and Marie
The Hippo cake!
Kathleen…
…and the dancing girls Marie, Des and Kate.
Gifts…
…being opened.
Breakfast in the company of a Hyena…
…an old motorbike…
…and a view!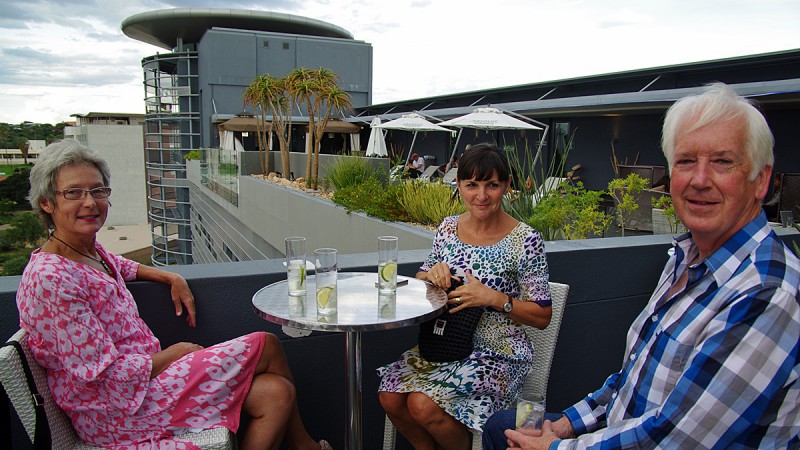 After another 320 km back to Windhoek and another quick shower we were up at Hilton Sky Bar for a drink before…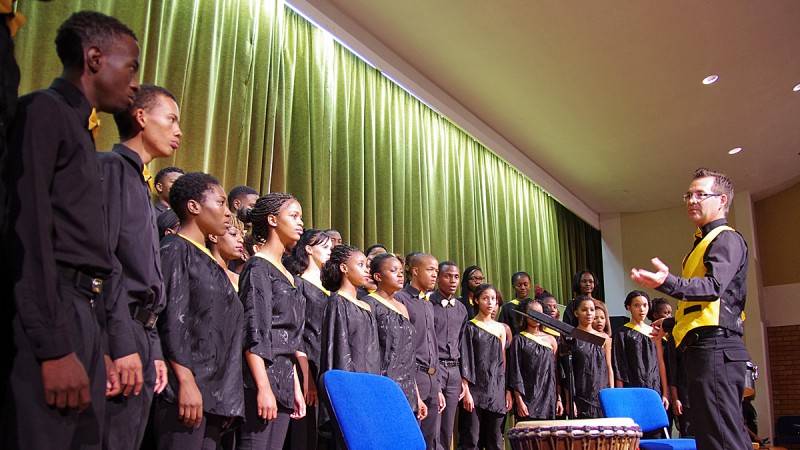 …continuing to Windhoek High School and a concert with the heart-warming College Of The Arts (COTA) Youth Choir. This night with famous guests from South Africa, Drakensberg boys choire…
…so into the rhythms they had to continue outside after the concert ended.
We enjoyed our Namibian weekend and the finale was great. I hope you will enjoy the short version – first Drakensberg formal then COTA and finally Drakensberg less formal.