After a few hours of rest at Tambuti we took the cars and drove 14 kilometers to the west.
Here we found The Living Museum of the Mbunza. These living museums fill many purposes. They are traditional schools for culture. They educate the people in their own history and preserve it. The main object is of course to give visiting tourists an opportunity to see things as they once were, to experience the traditional pre-colonial culture.
The Mbunza Museum is located at the shores of the Samsitu Lake, close to the Kavango River. It is built as a traditional Kavango village and the "actors" carry clothes (reconstructed from old photographs) made from self-tanned, with Mangetti nut oil refined leather.
The traditional presentation covers everything from everyday life like the play/game above…
…via mat and basket weaving and the use of music instruments and further…
…to the highly specialised techniques of blacksmithing above.
The culture of the Mbunza is of course much affected by the Kavango River…
…and an essential part of the interactive program of the Museum is the demonstration of the fishing culture of the Mbunza.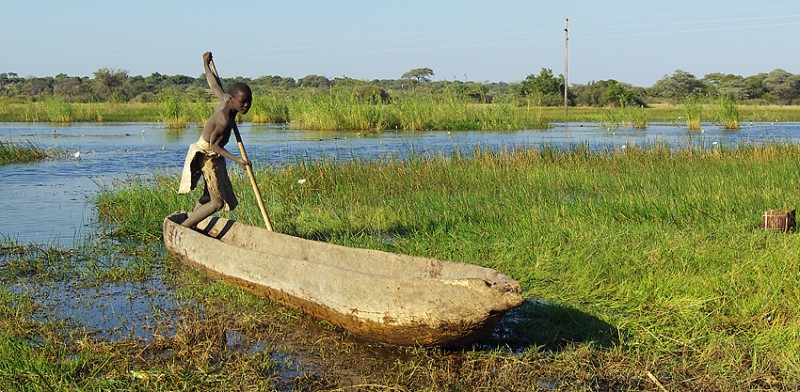 This very nice visit ended…
…with music and dancing.
These museums are also a communal business for the local people giving them an additional income.
Thanks a lot Mbunza for a very educating and pleasant visit!