In spite of the two flat tires we arrived in time to the Jan Wilken Stadium in Walvis Bay.
We were here for the Rhythmic Gymnastics National Championships – 18-19 October 2013. It was only three months ago that Hanna won a surprising gold medal in the qualifying competition and now we were at the Nationals!
Gymnasts from five clubs were here – Tsumeb Gymnastics Club, Sports Klub Windhoek, Walvis Bay Gymnastics Club, Windhoek Rhythmic Club and Ocean View Rhythmic Club (Swakopmund). This day – Friday 18th – Hanna was doing a group dance. While waiting we were able to see some very talented gymnasts in the higher levels. Here is Megan. She is 13 and competing in level 7. She is in the same school as Hanna and also competing for the same club – Windhoek Rhythmic Club.
Not too many gymnasts reach the Nationals so there cannot be many groups formed. In total there were nine groups. Two of the groups were in Hanna's age, up to 9.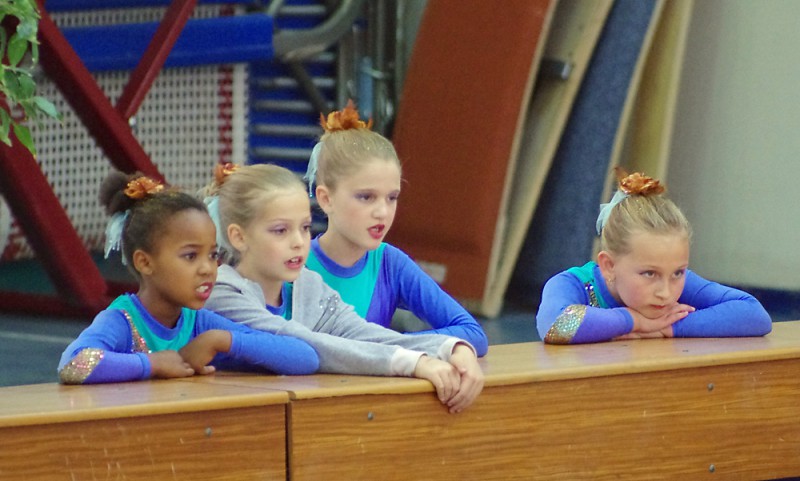 The Level 1 gymnasts; Zionette Motinga, Hanna, Lize-Marie Harmse and Mienke Collard formed one group.
We saw many nice groups performing…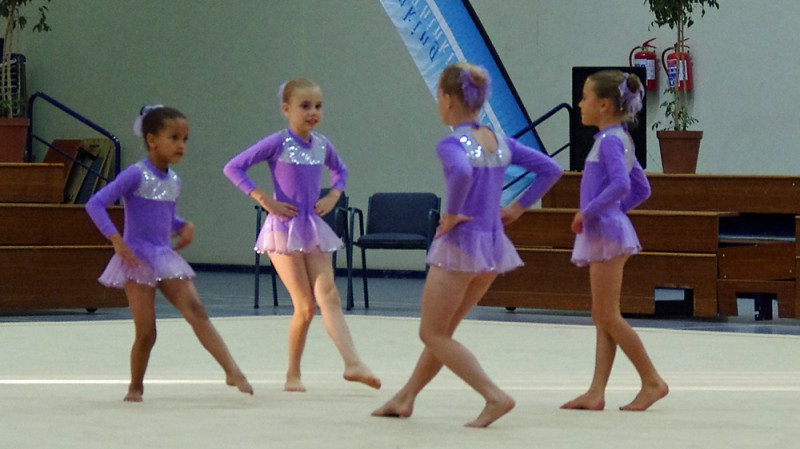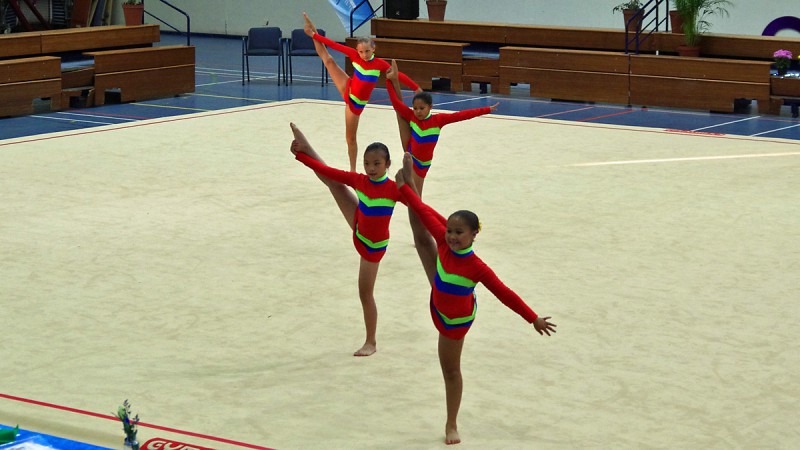 The group above was the other group at age up to 9; four gymnasts of Level 3.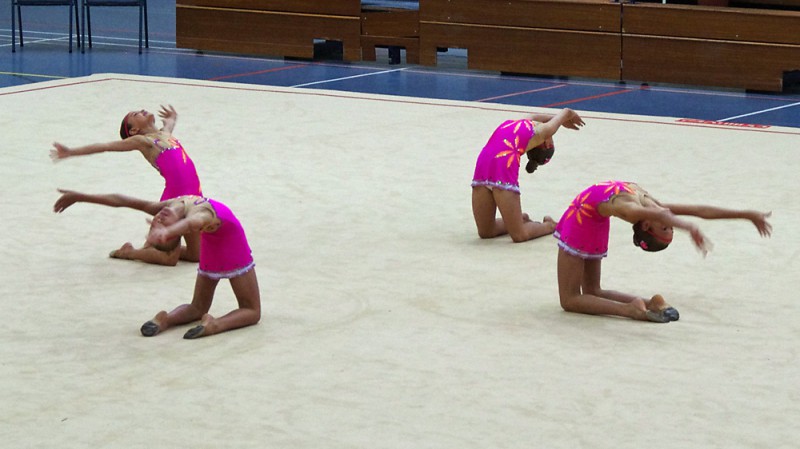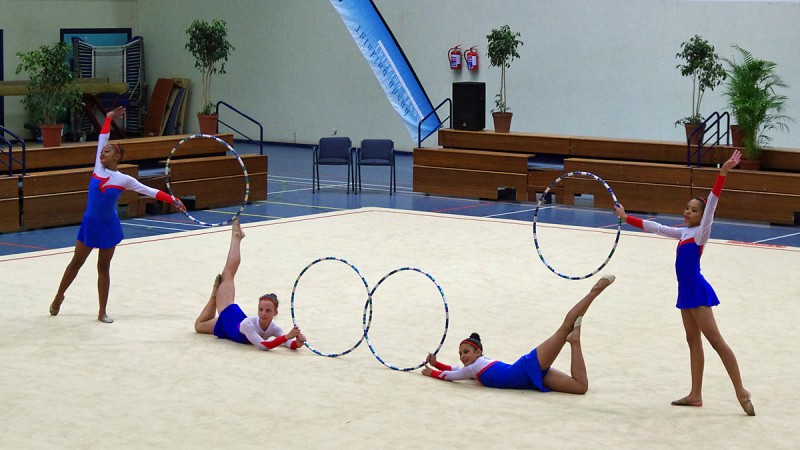 After all the fine performances it was time to march in for the Prize giving.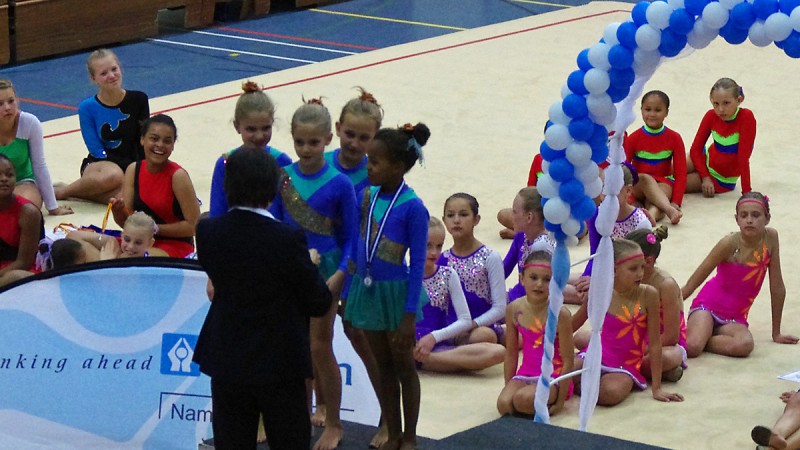 And of the two groups in age 9 the Level 1 group got the silver medals…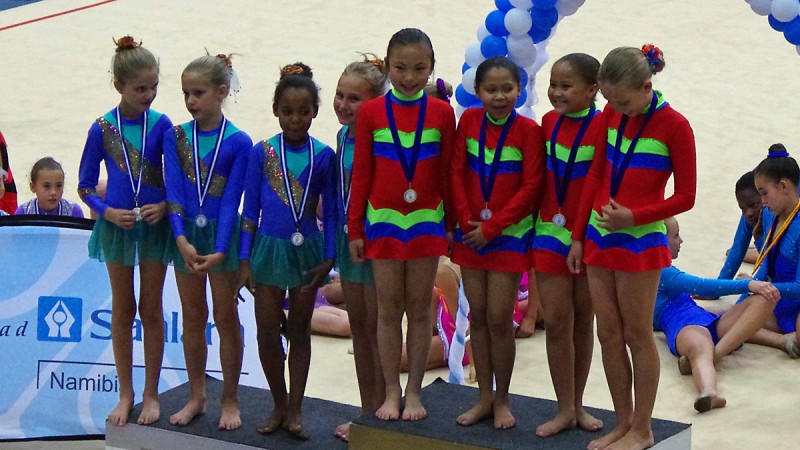 …and the Level 3 gymnasts got the gold medals. Both groups from the WRC.
  And here are all the talented gymnastic groups competing for Windhoek Rhythmic Club.