Last Sunday after we left Spitzkoppe we headed north of the Erongo Mountains towards Omaruru. If you follow the signs for Ai-Aiba lodge you will find the sign for the "San Living Museum" just before the lodge.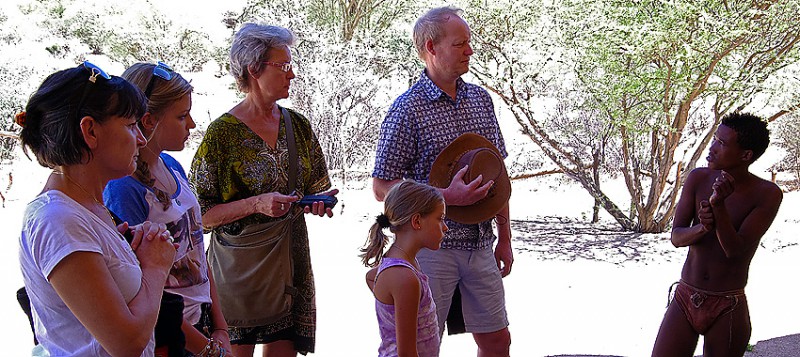 The people here are Ju'hoansi San from Tsumkwe in the north-east of Namibia. They come in groups to live here two months at a time. We had visited them before, and this time we had the same guide, Cosmos.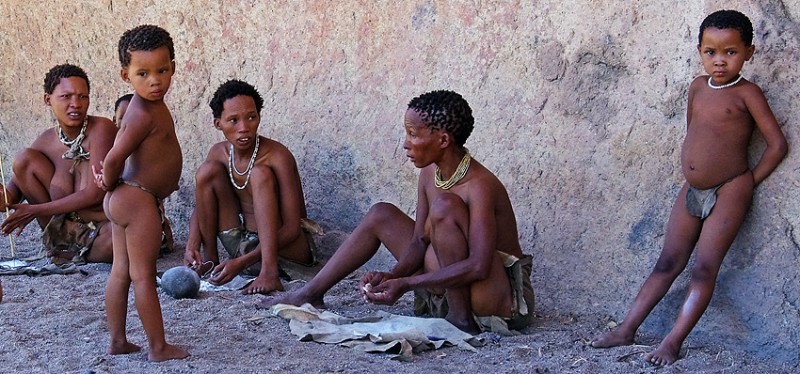 We recognized some in the group. This day we met three families.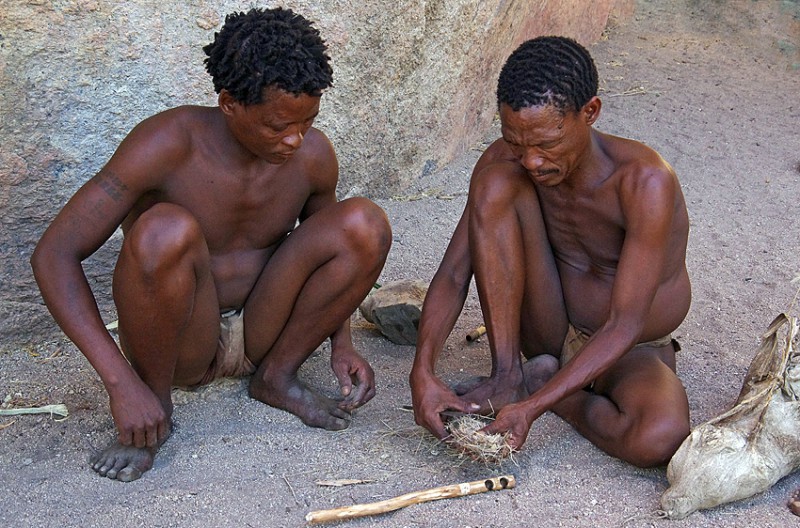 The men showed us how to make fire…
…and how to make rope…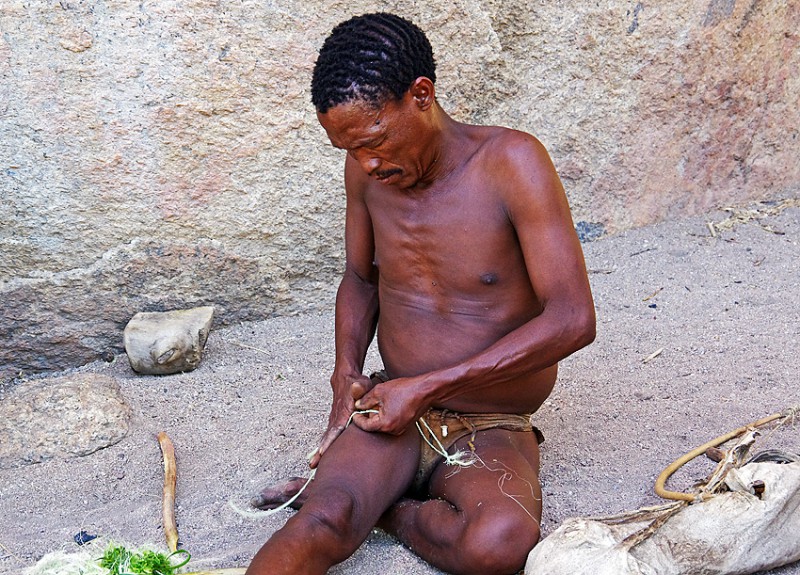 …seemingly easy and soon…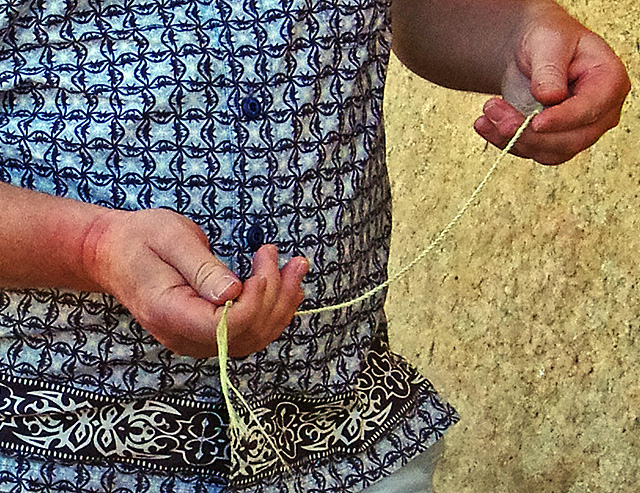 …we had a beautiful and strong rope.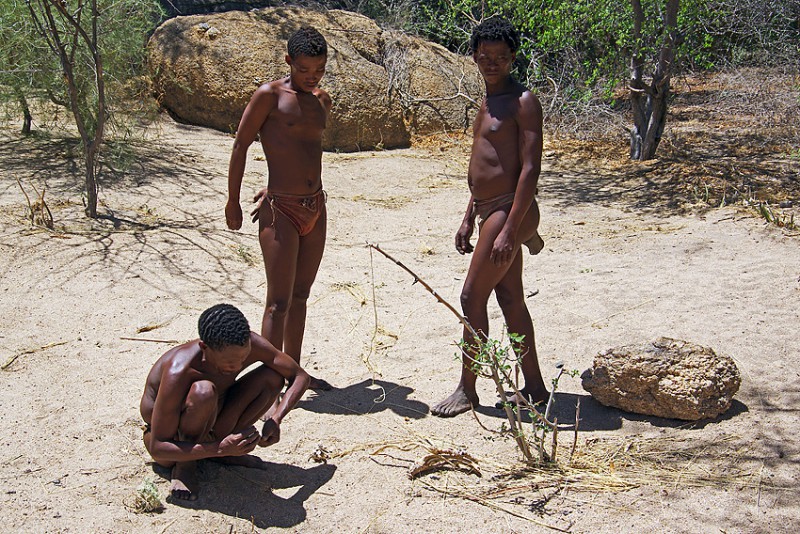 The rope was used to make a very clever trap…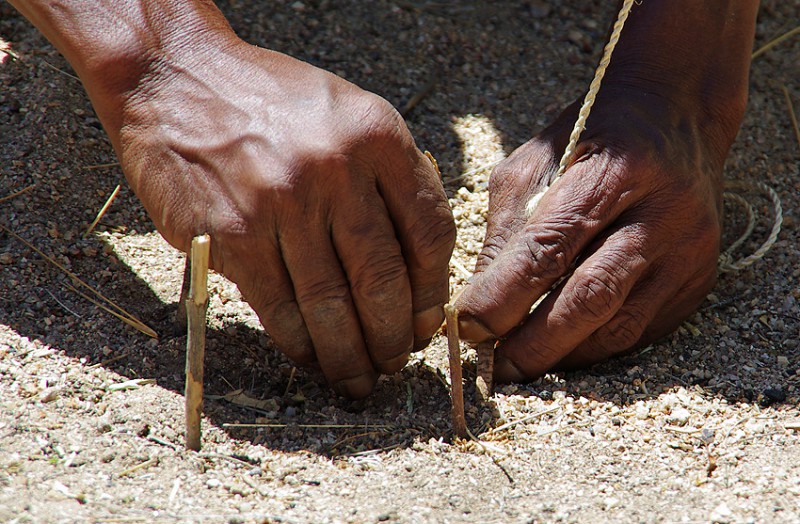 …intended to catch birds or other small animals…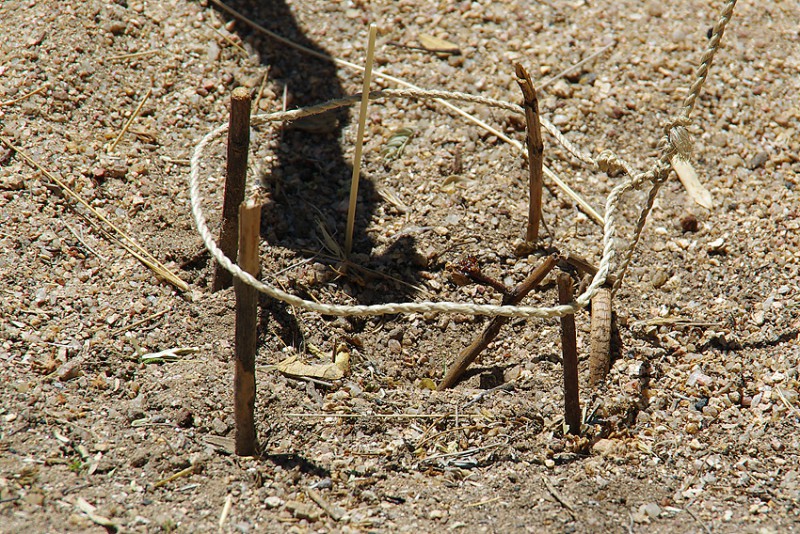 …and here it is. Add some bait and wait for the catch!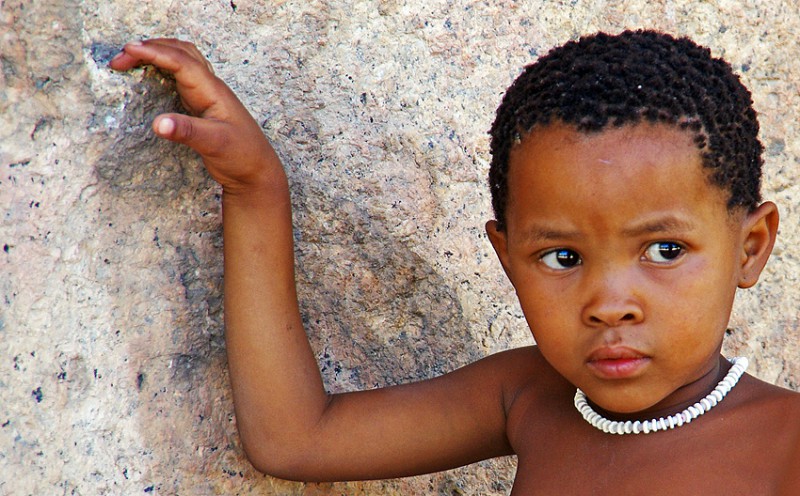 Pretty girl!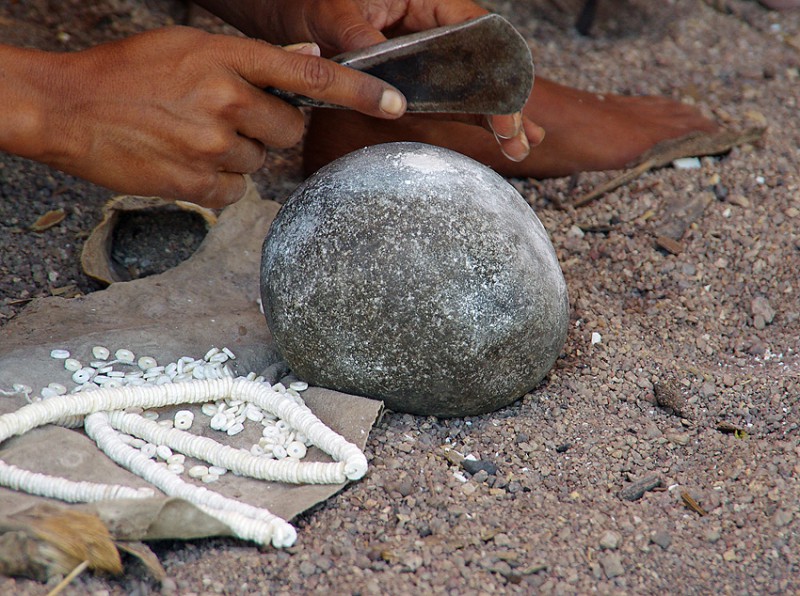 One of the women is preparing pieces of ostrich shell into round "beads".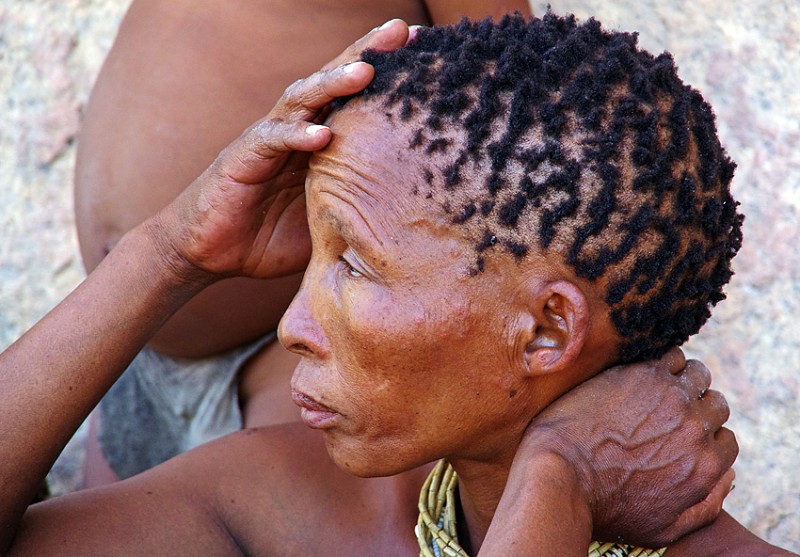 The pretty girls mother…
…and her girl again.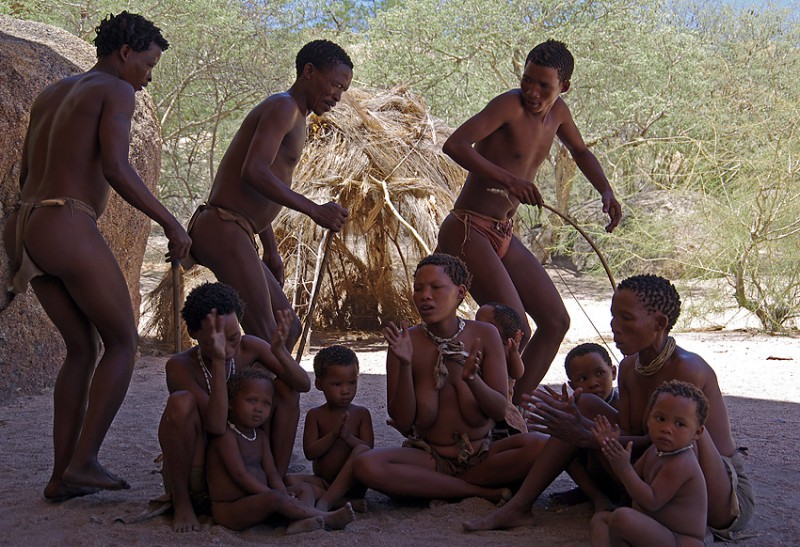 Dancing
The men are dancing with ankle rattles and dancing sticks…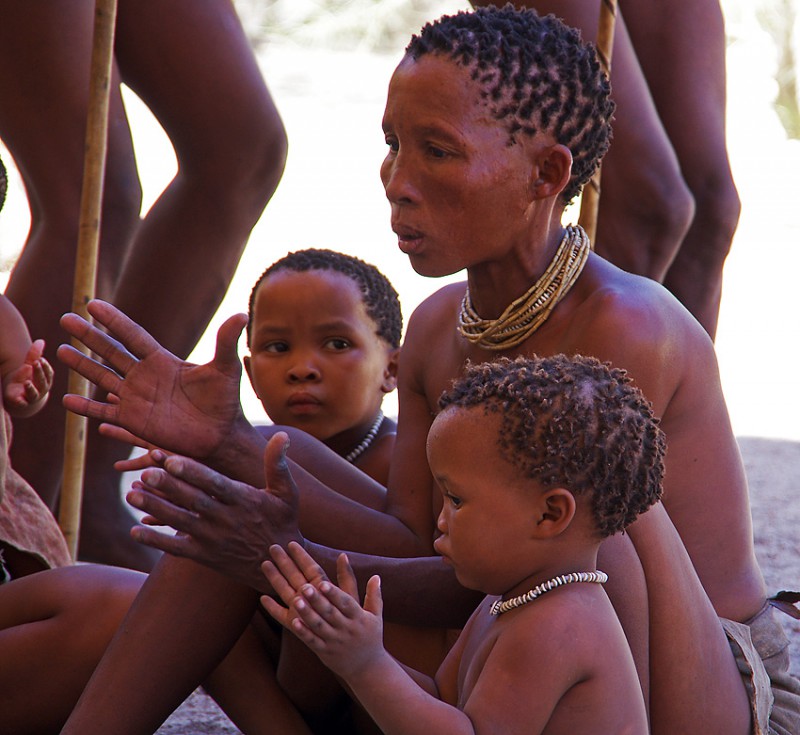 …while the woman and children sing and clap hands.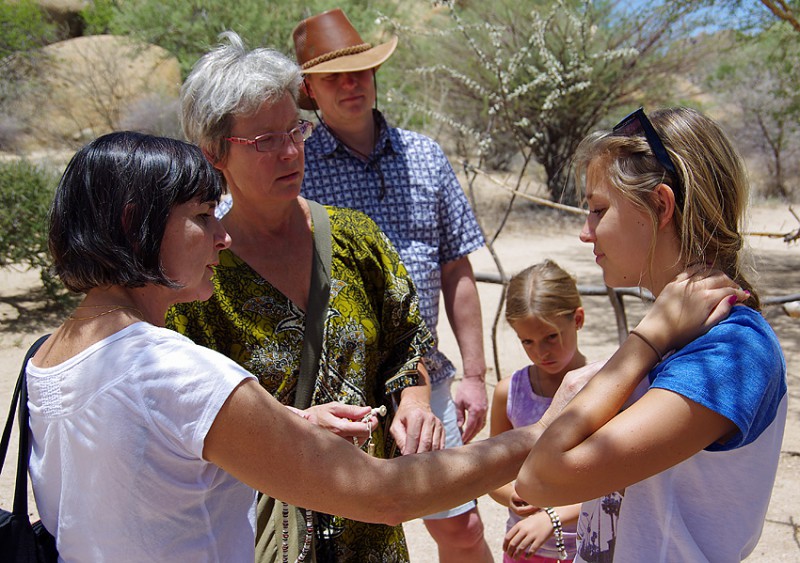 Before going home a chance to buy bracelets and necklaces.