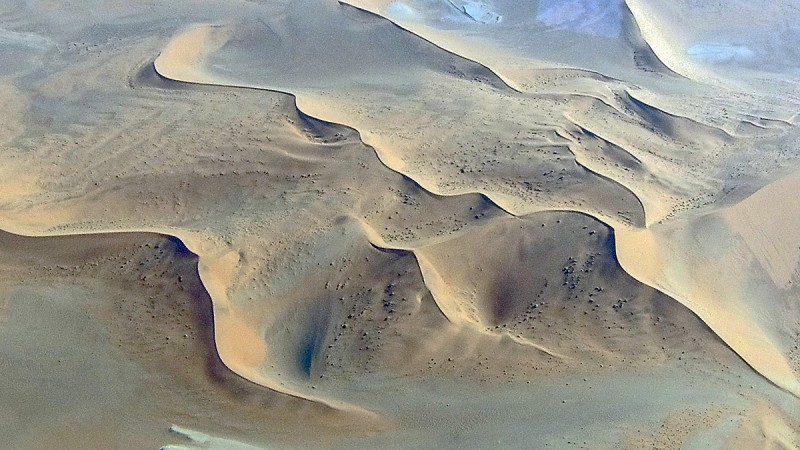 From the Sossusvlei area we headed west, towards the coast.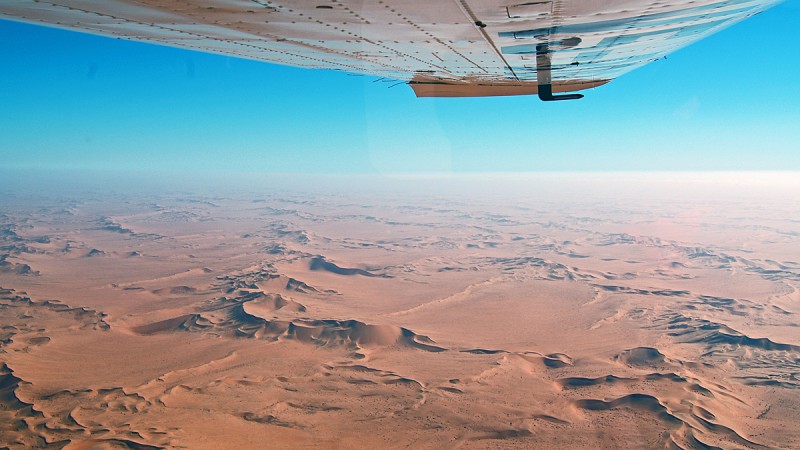 The dunes in this area are beautiful…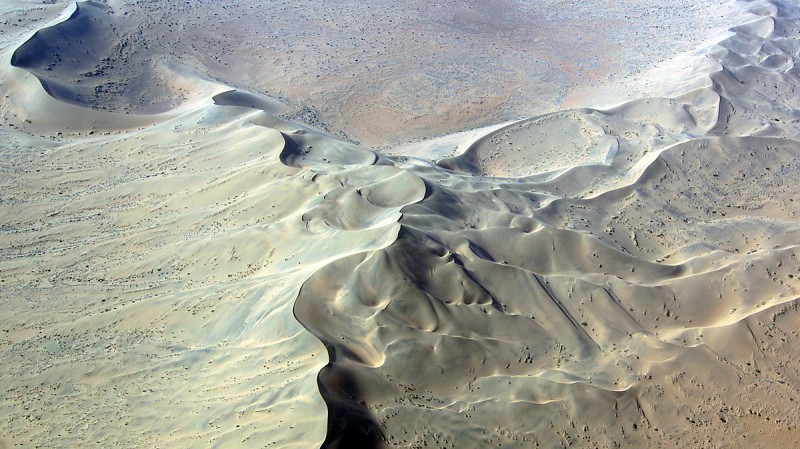 …and this part of the flight…
…provided us with one interesting pattern after the other.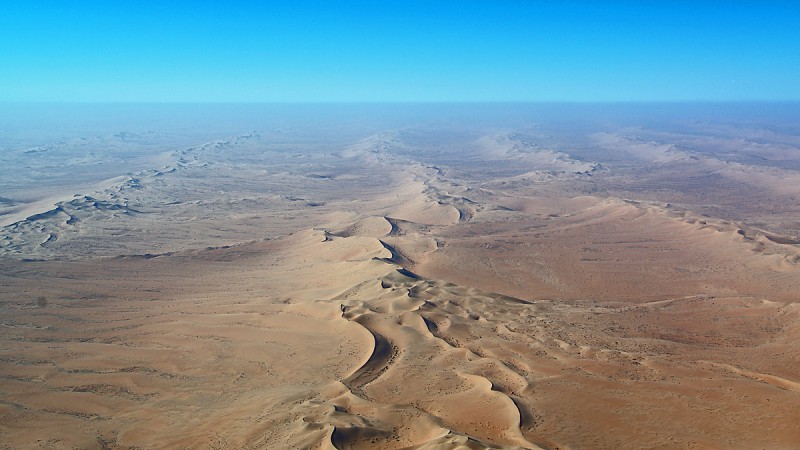 It is hard to really grasp how vast this area is. As we continued west the dunes became progressively lighter in colour.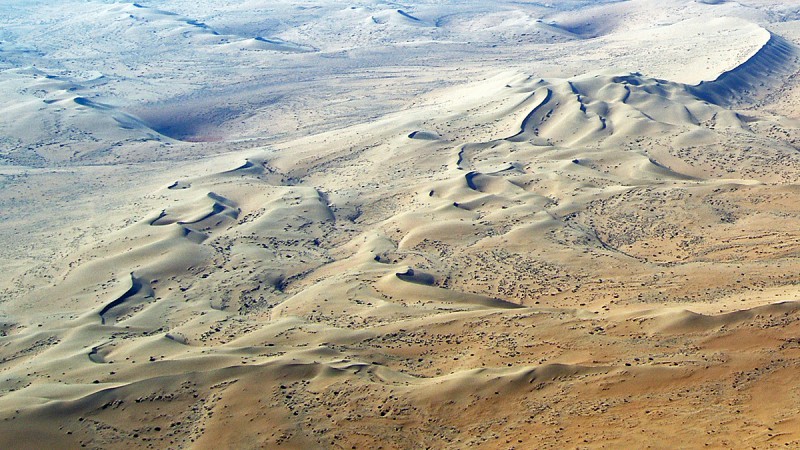 If sand suddenly becomes a very valuable material….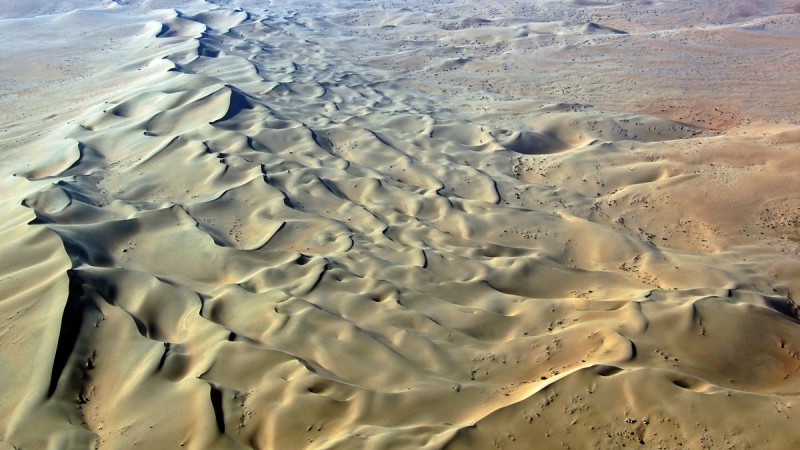 …I guess Namibia will be…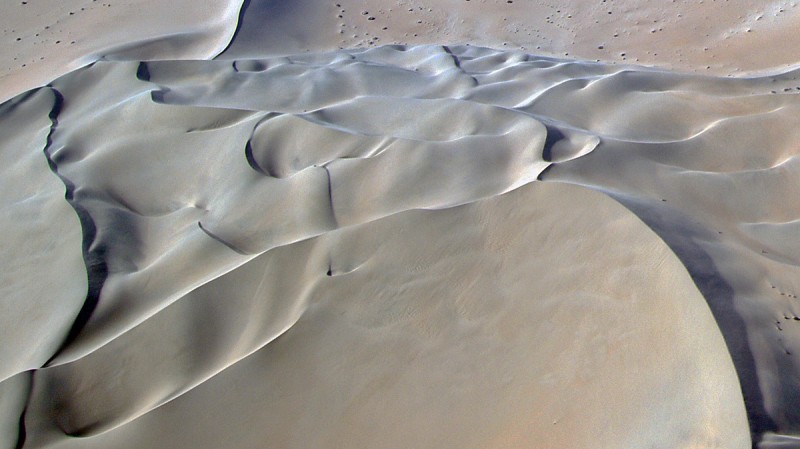 …the richest country in the world.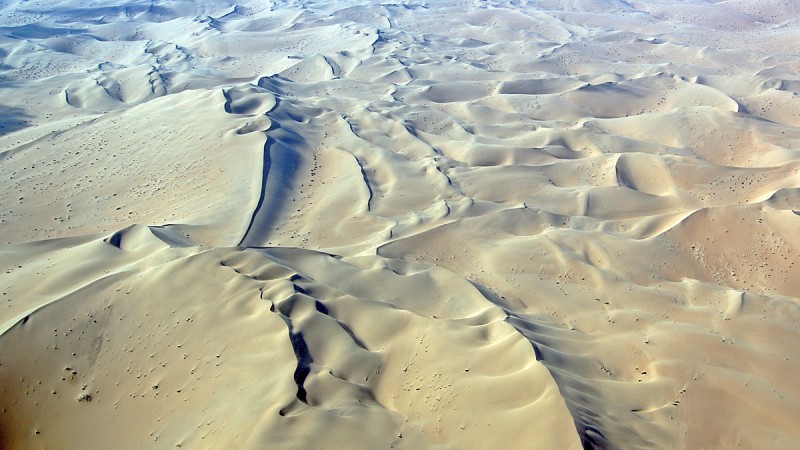 No wonder this desert is on the UNESCO World Heritage List.
Closer to the coast the desert was covered in clouds adding another pattern.
A short video-clip…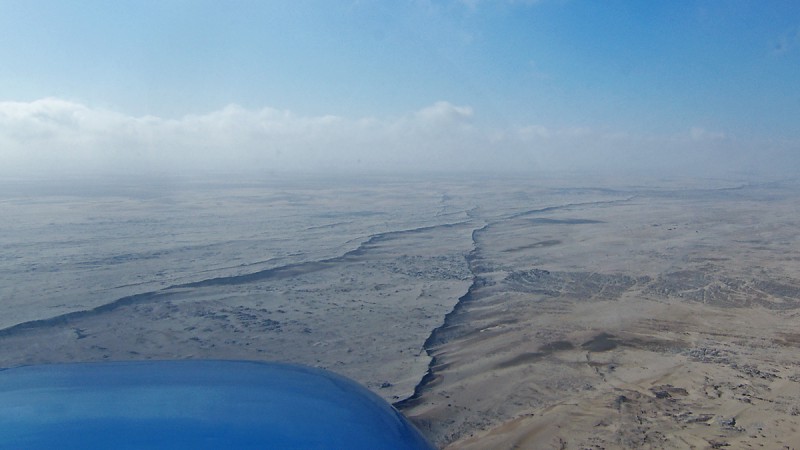 In front of us, to the right are a few black dots. The target for this part of the flight is an area once called "Diamond Area No 2".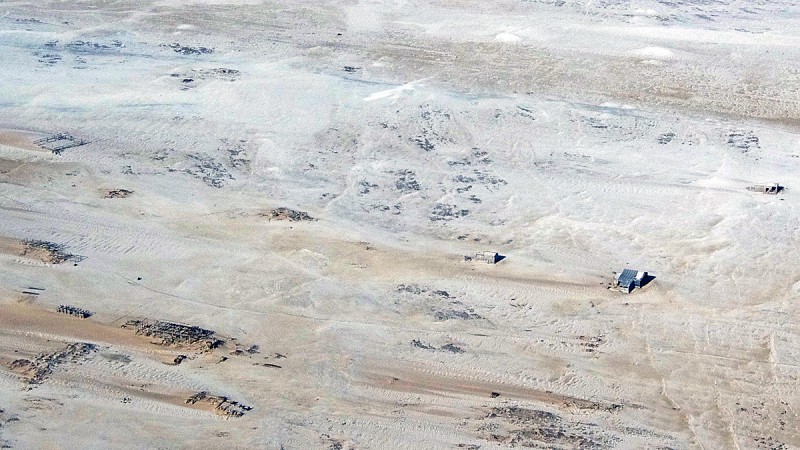 A hundred years ago people established a few camps here. Remains of one of them is seen above. I think this was called Grillenberger.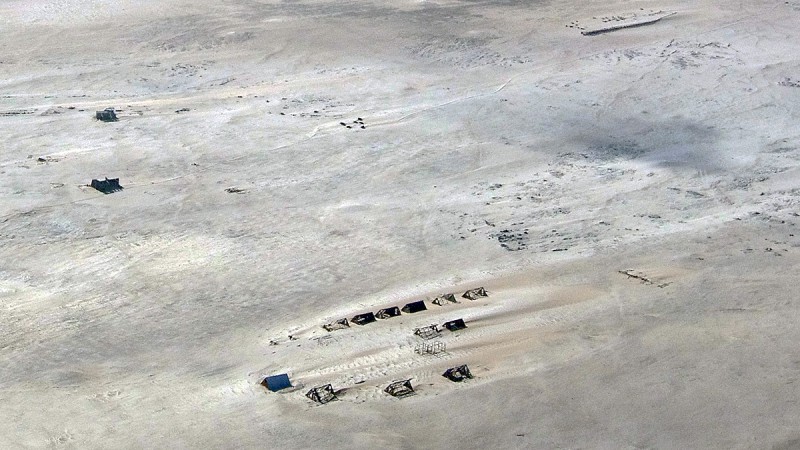 Here is the second one, possibly called Charlottenfelder. Imagine trying to live out here! It must have been extremely tough.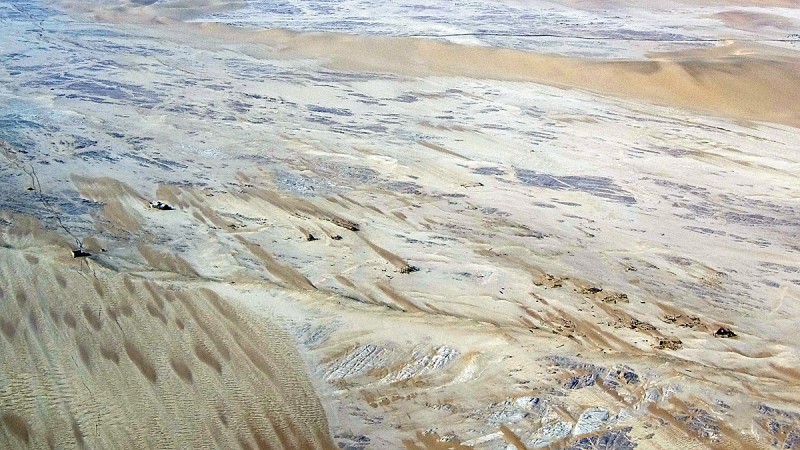 And above the third camp that I think was called  Holsatia. The three camps were Diamond camps. I do not know how successful they were. Did anyone really become rich here? The camps used the natural harbour of Conception Bay as their way to get deliveries.
We left the camps behind us and continued towards the coast…