Sunday 30 September was a good day for some mountain driving.
Nick (to the left) was our guide in his Nissan and I followed in the Pajero with Kjell (right) as passenger.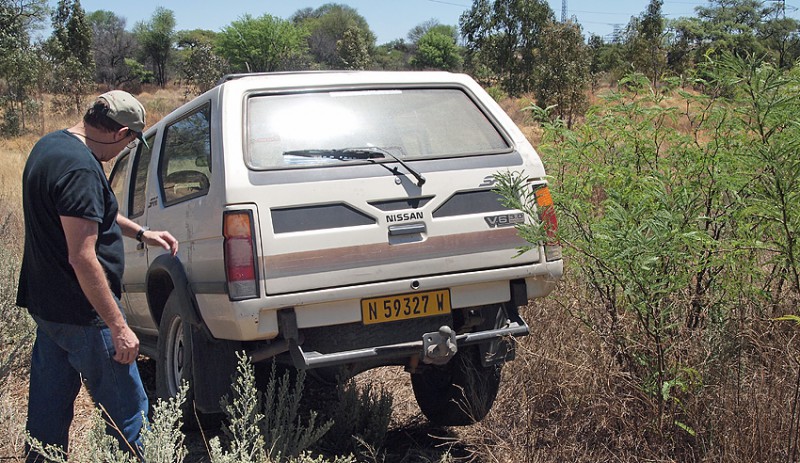 It didn't take us too long to find a river crossing that gave us some problems. Nicks car got stuck with two wheels free-wheeling.
With loose rocks we managed to make contact with the ground.
Soon afterwards my front right wheel got in a hole.
With the car resting not on wheels but on the chassis it took quite some work with the rocks to get it out.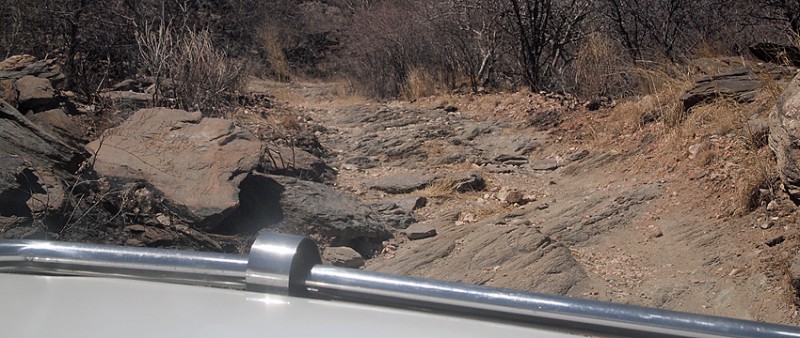 These mountains provide us with a few demanding roads. The 4WD, good ground clearance and a powerful engine makes it possible…
…to reach higher grounds and enjoy good views over the northern parts of Windhoek.
In the rear of the car the kids (Hanna and Alexander) at enjoyed the roller-coaster ride but also the lunch-break.
All in all it was a both educating and enjoyable day. Thank you Nick!
The movie below is mostly by Kjell…