Early Sunday morning…
…and off to a day with lots of fun…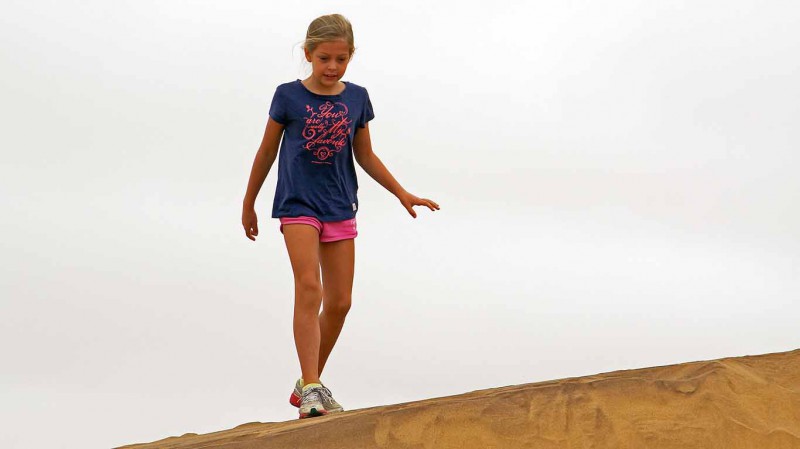 …in the dunes! (This was our second time…)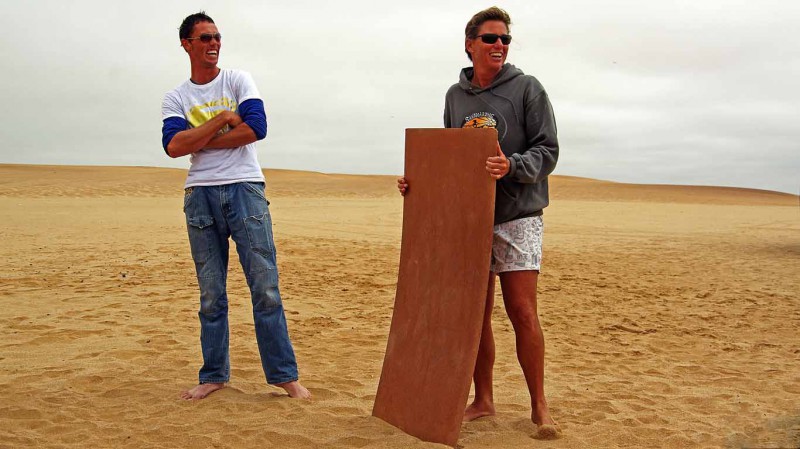 Instructions, equipment (a helmet, elbow protection and gloves)…
…and that looong walk up the dunes…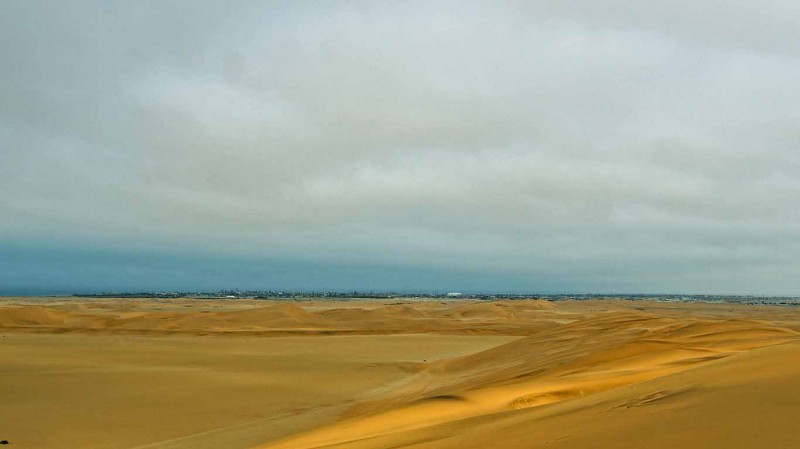 …to reach the top and the view that shows Swakopmund to really be a town in the desert.
Everybody, get ready!
Hanna found her way of doing this…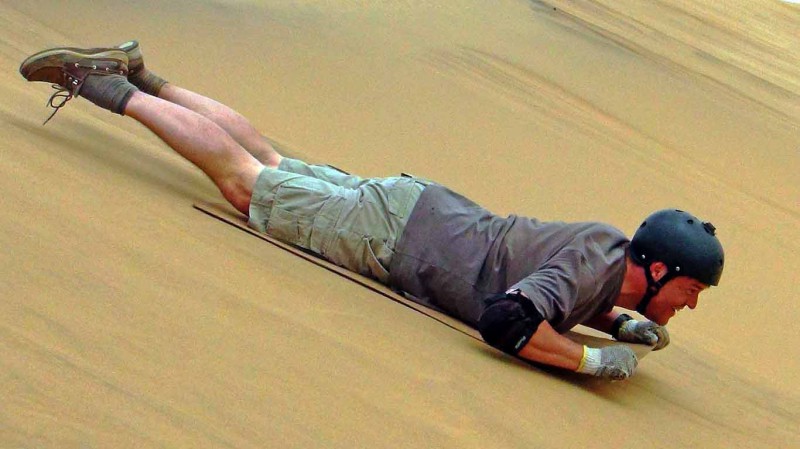 …while my approach was more traditional.
Trust me!
A long freight train from Walvis Bay moving slowly north…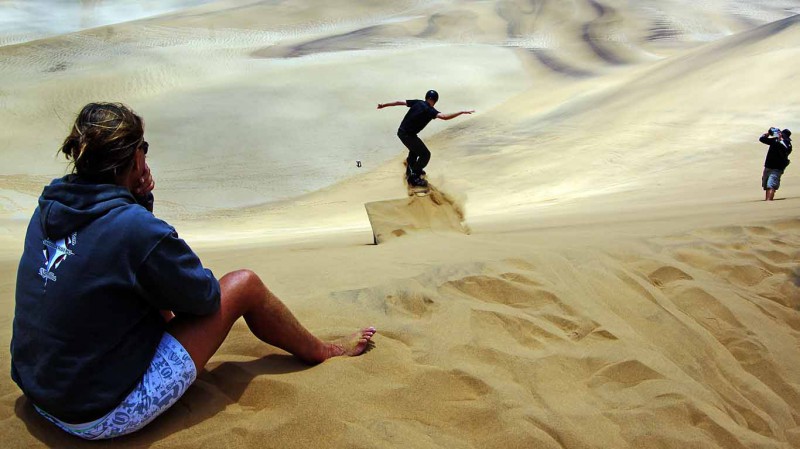 …while others are moving faster. There is a possibility to enjoy the dunes standing up on a board…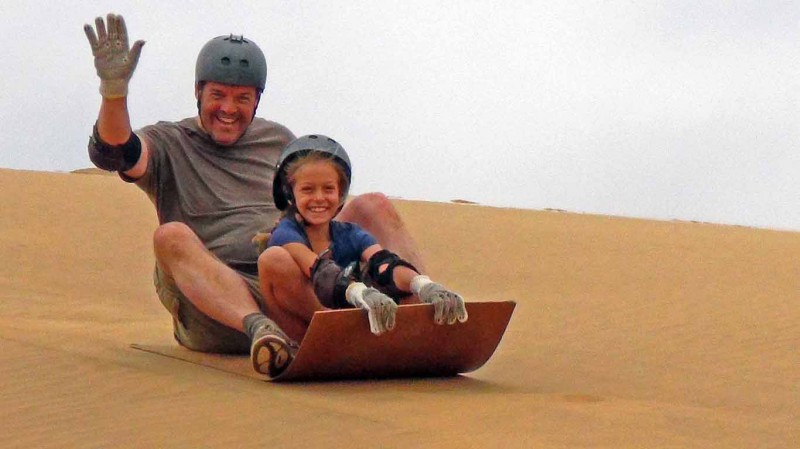 …but sitting is fine for the dad and his daughter…
…who is saying; faster dad, faster!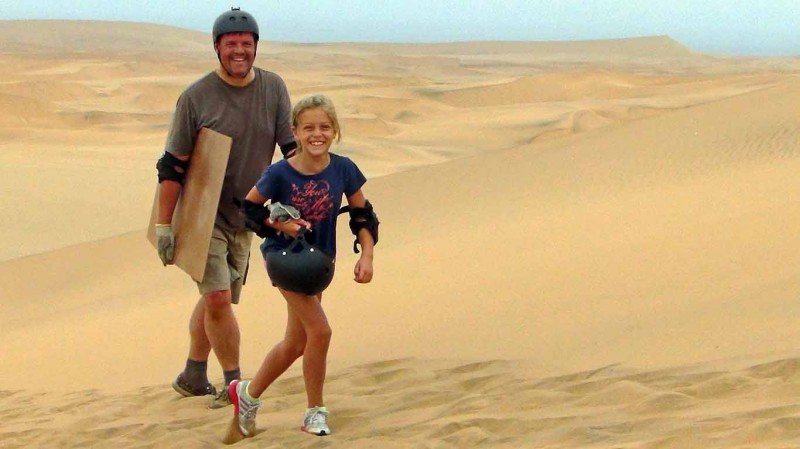 Once more?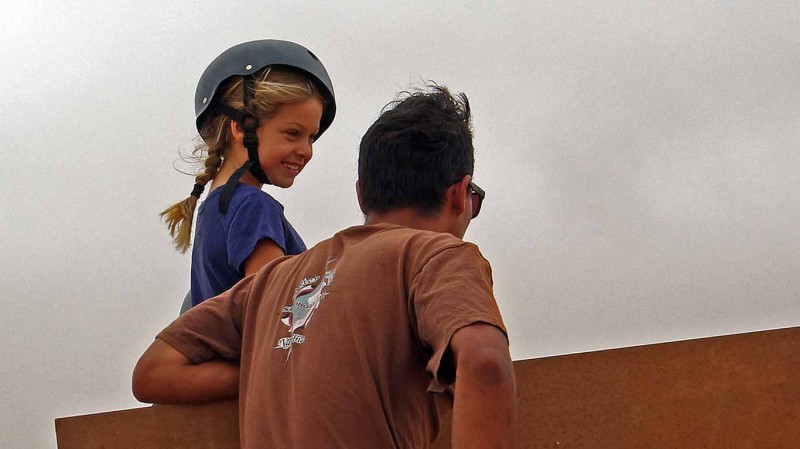 No, Hanna is making other plans…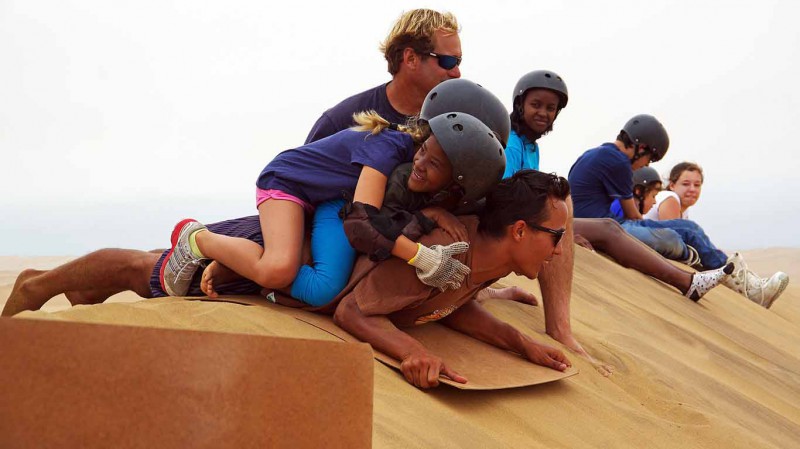 …ready to go down the fastest track…


…and setting the speed record of the day – 75 km/h!
With your nose inches above the ground that is pretty fast!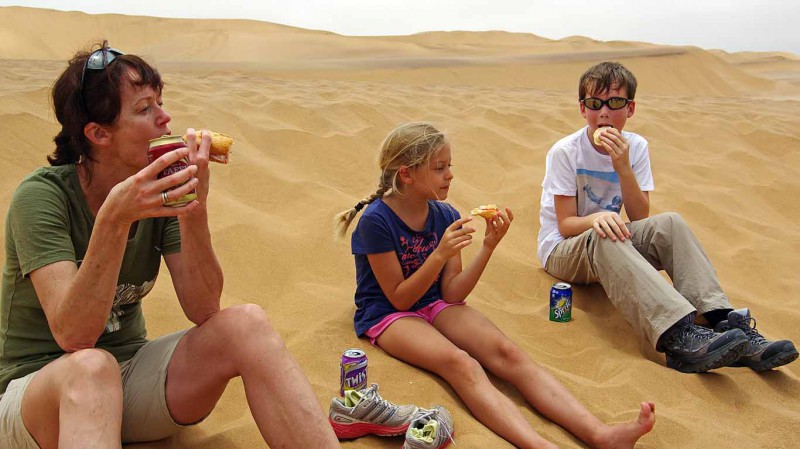 So you get picked up in town, you get instructions and borrow equipment. You get half a day of great fun in the dunes. Then you get a lunch with open sandwiches and drinks – and all that for only 300 Namibian dollars.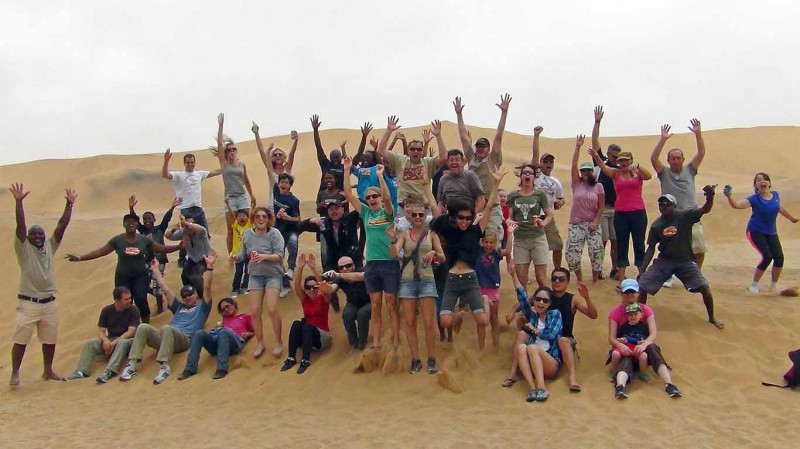 Thanks a lot "Alter Action Sandboarding" for a day with great value! And that is not all…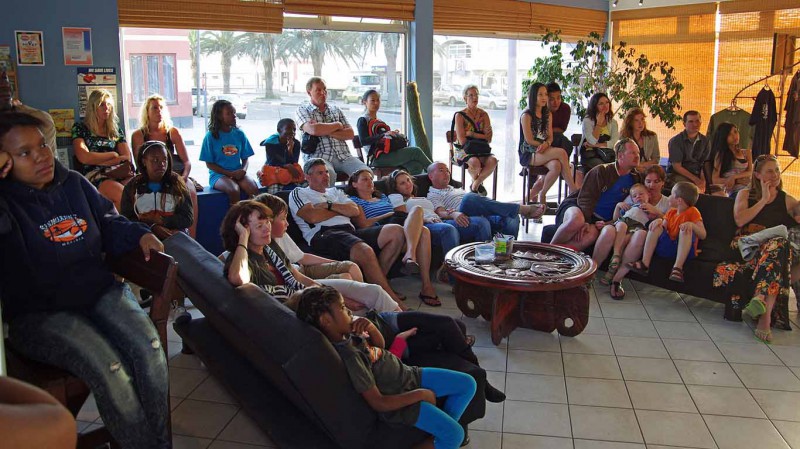 …because in the evening you gather to see it all on a video. And your copy is included in the prize! Thanks "Kick Sand Videos"! I hope it was OK for me to show some of your photos and video clips here..?