At the end of our Saturday in Walvis Bay we saw the Group Dances with six groups.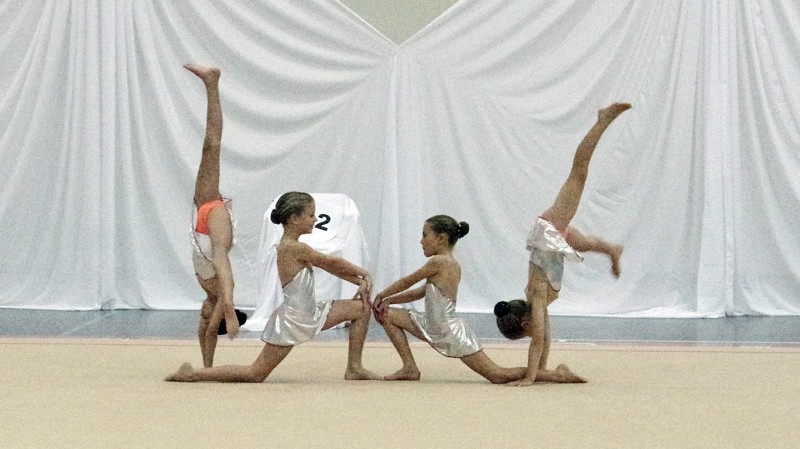 Above one of the two younger groups – Silver Medalists.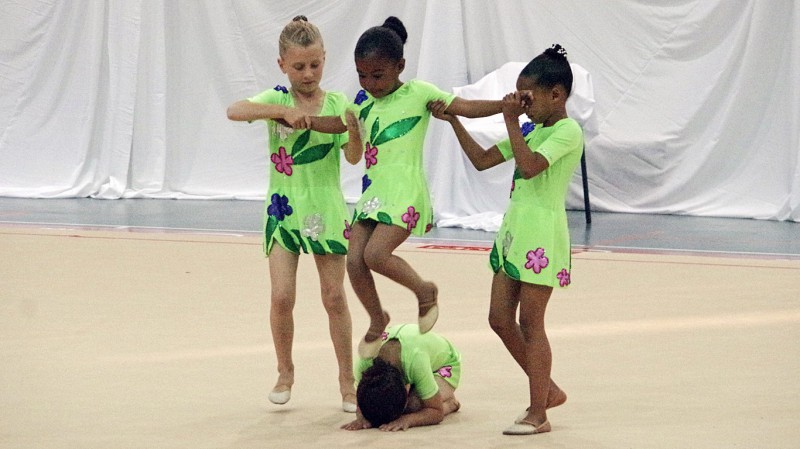 And these tiny girls got the Gold Medals. Just watch them!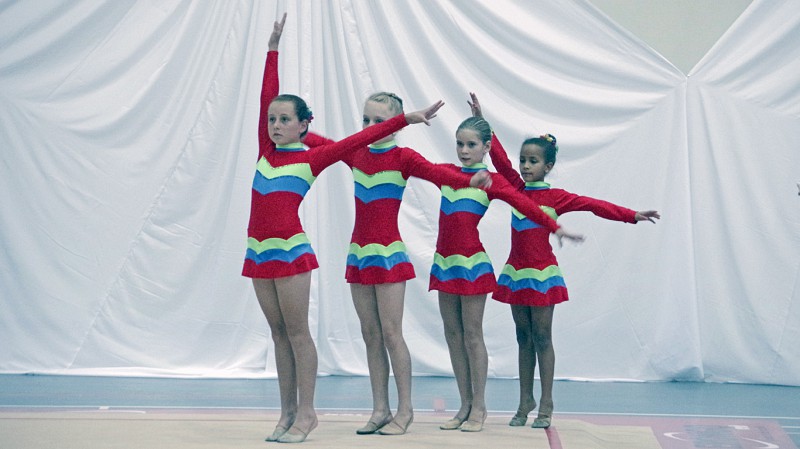 Among the four slightly older groups the one above is from Windhoek Rhytmic Club…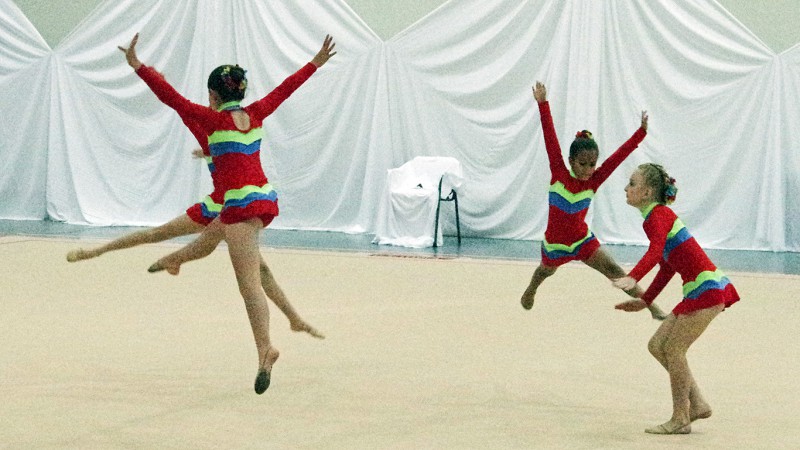 …and they ended as number 4 for this:
The group above and below…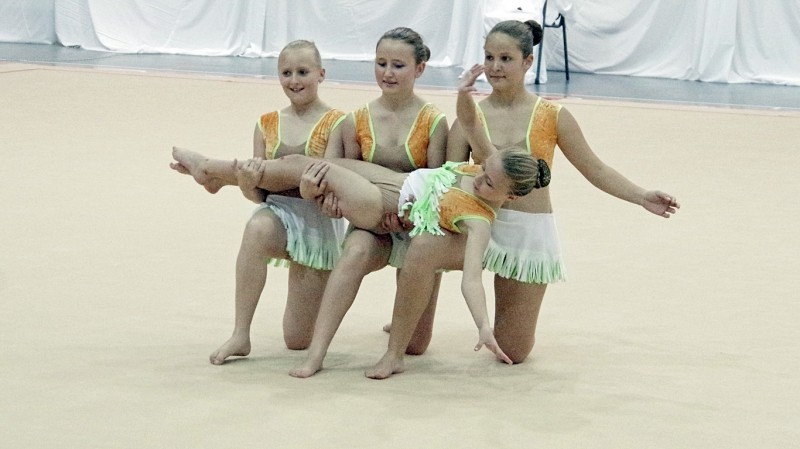 …took the Bronze Medals.
Above is the other group from Windhoek Rhythmic Club…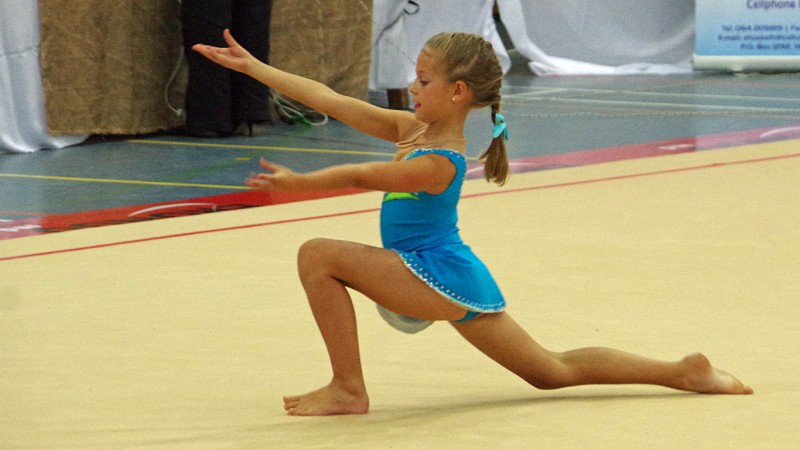 …lead by Hanna…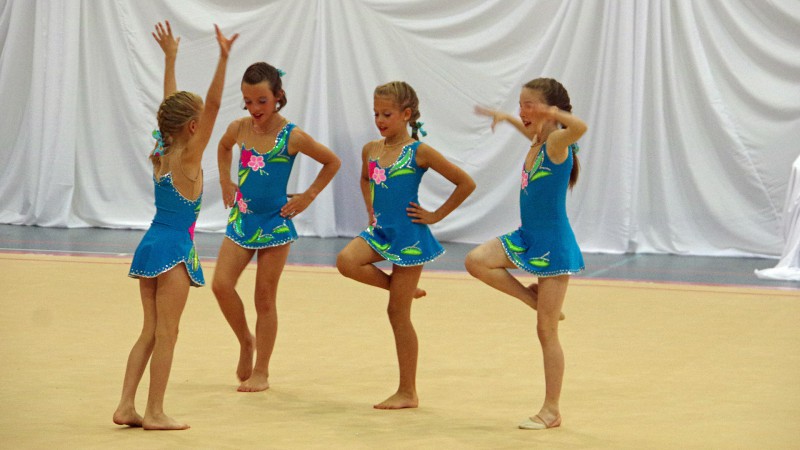 …and receving Silver Medals for this: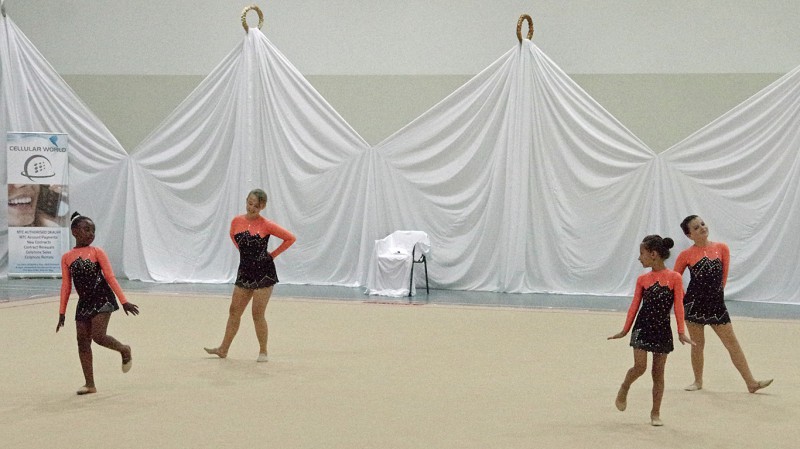 The Gold Medals…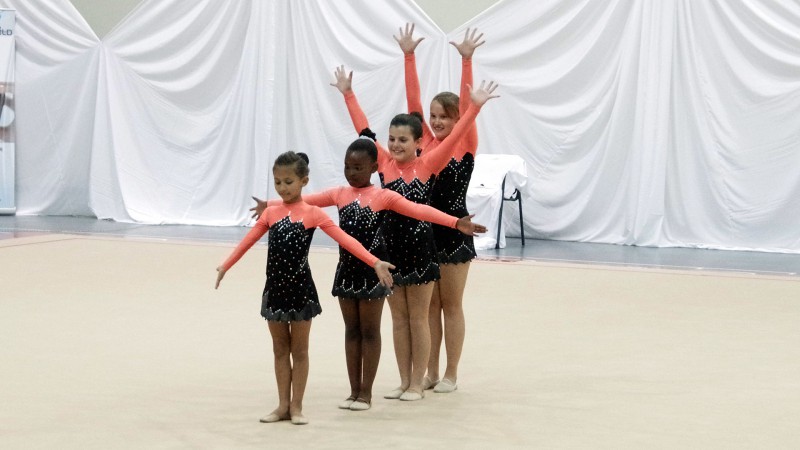 …were well deserved…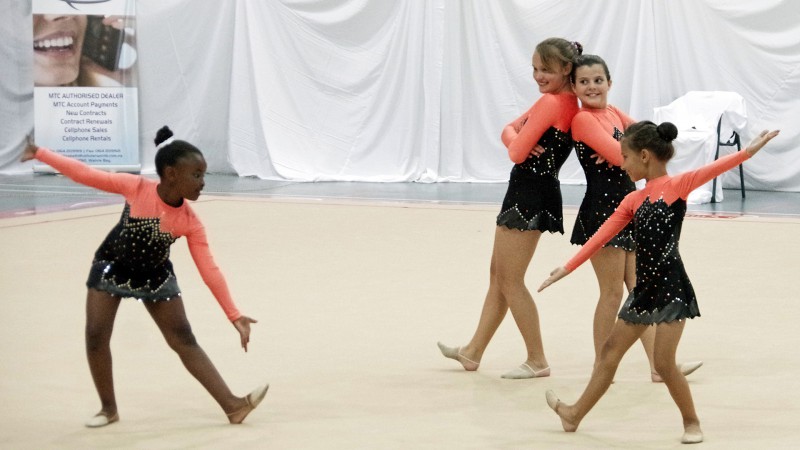 …by this good group!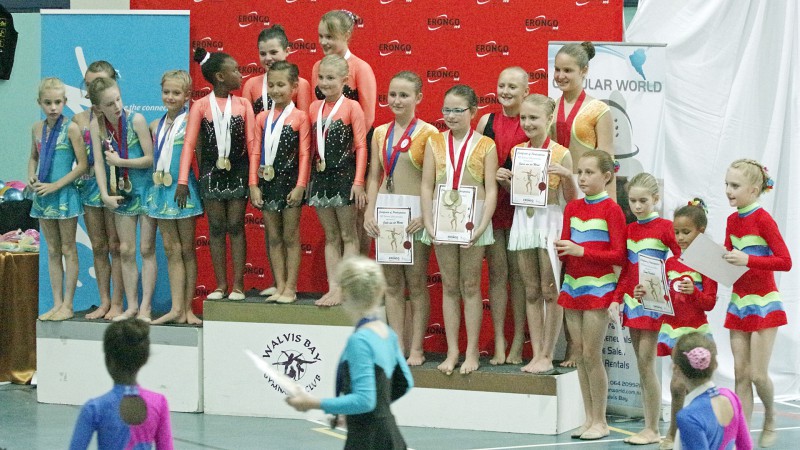 Prizegiving. Two of the groups had a reserve gymnast which is why they are five.