The Franco-Namibian Cultural Centre arranged a "World Music Day" Saturday a week ago in the Palmtree Park opposite the railway station in Windhoek.
We brought our visitors – Åsa, Vilhelm, Adam and David – to taste some african music culture.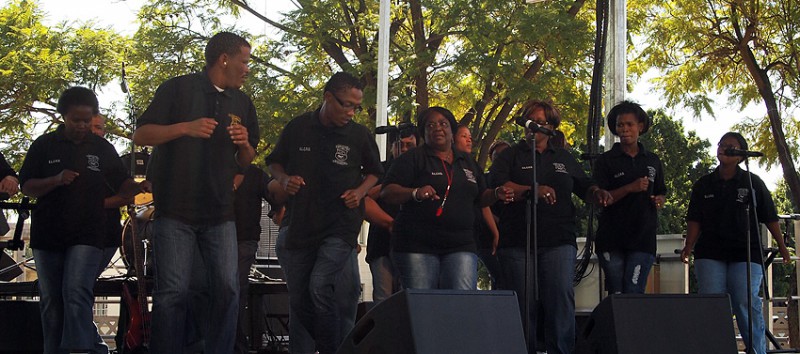 It was a very nice day, with all kinds of music from gospel…
…to modern pop music…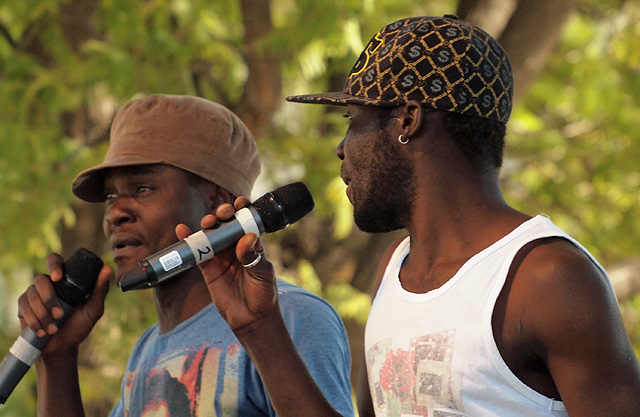 …with distinct African elements…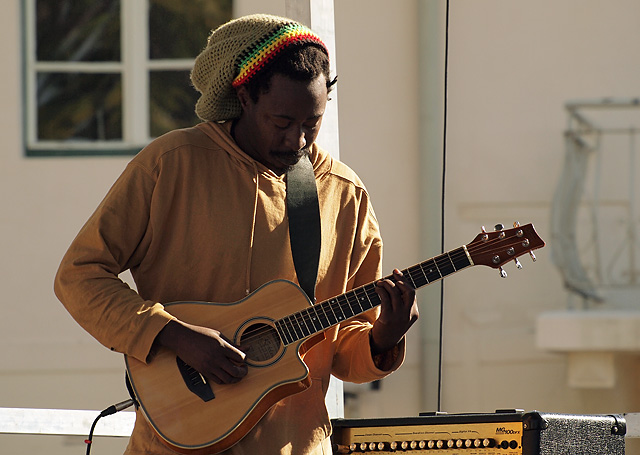 …of different kinds…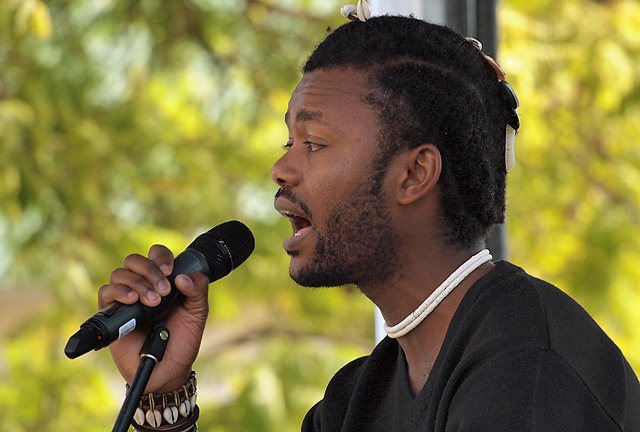 …including songs in oshiwambo about how the Wambo people travelled to Namibia.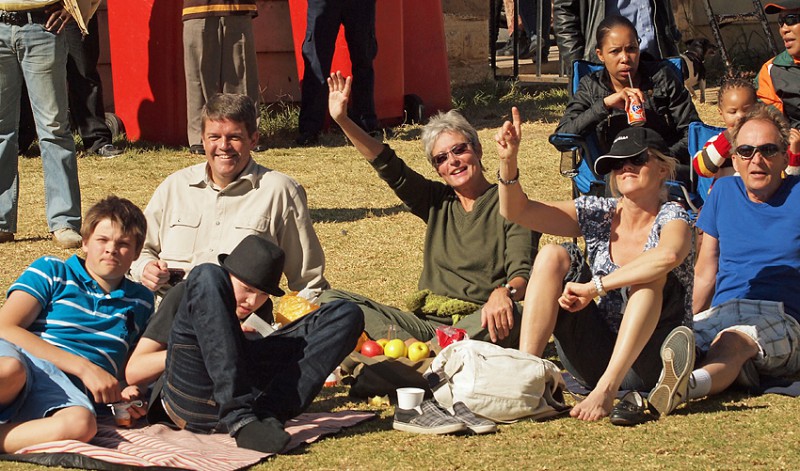 It was a truly enjoyable day in the winter sun…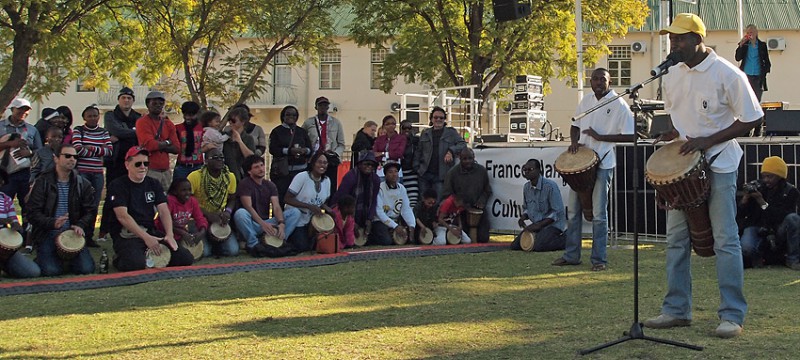 …and we were even invited to participate in a wonderful drum session…
…and even if the result of our drumming wasn't as impressing as the drumming on the scene it was exciting to be part of the rhythm…
…so let us to hope that we will still be in Namibia when it is time for the 2013 World Music Day.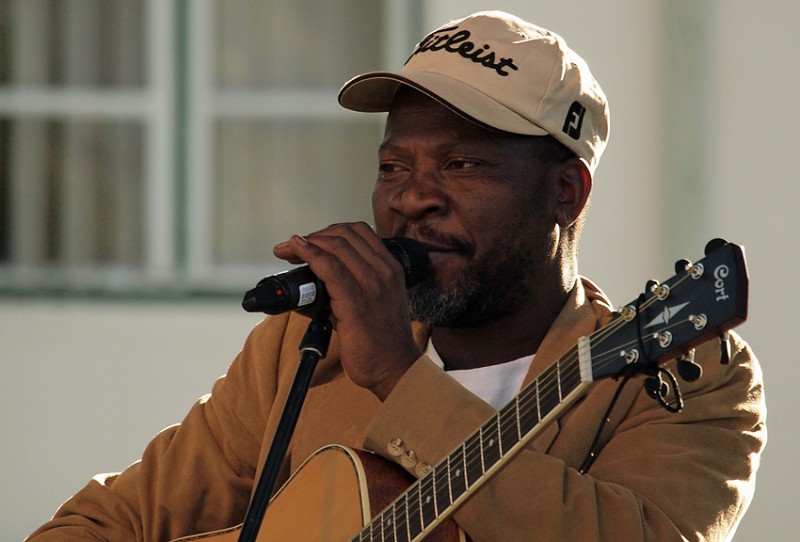 Thank You Franco-Namibian Cultural Centre for a very nice arrangement!