Last week the schools ended and this week was the last week of work for many. Life in Namibia tend to go down to a slow pace during December and the first half of January.
The year end was marked this way at the Ministry of Works and Transport:
Everyone was gathered and the ceremonies started by us singing the National Anthem;
"Namibia, land of the brave,
Freedom fight we have won,
Glory to their bravery…"
The first speech was held by the Deputy Permanent Secretary, Ms. Balbina Daes Pienaar.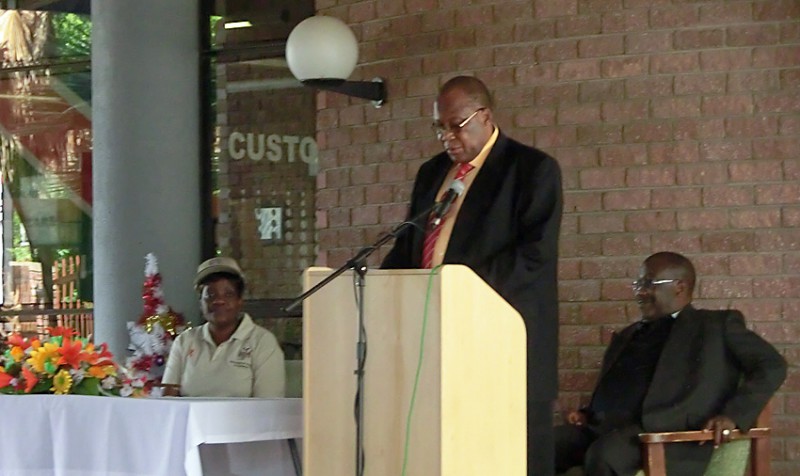 The main speech was of course held by the Hon. Erkki Nghimtina, Minister of Works and Transport. He spoke about achievements made during 2012 but also of the necessity of greater performance to be made during the coming year of 2013.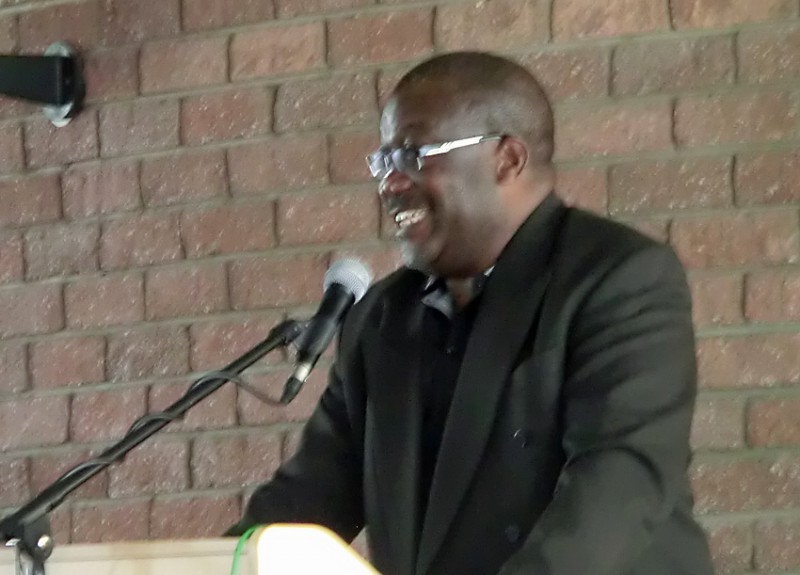 Just arriving from a meeting in Swakopmund the Permanent Secretary, Mr. Peter Mwatile ended with a speech where he told us he had a surprise.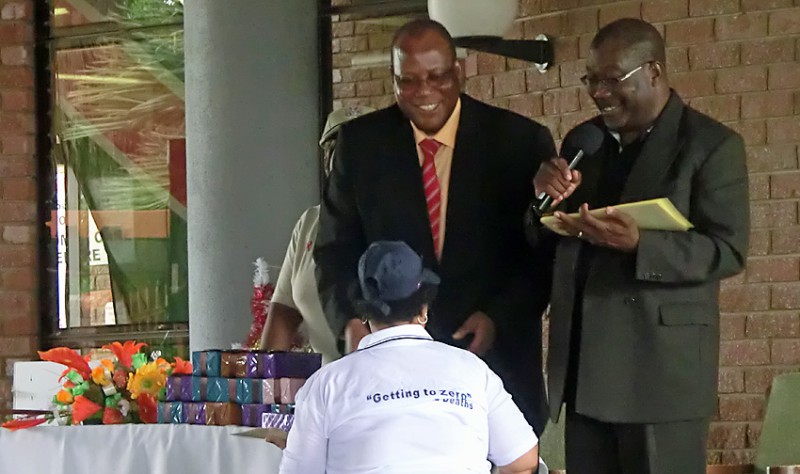 A special staff category was recognized this year by a diploma and a nice box of fine chocolate – the "floor engineers" as Mr. Mwatile called them.
After the prize giving a party started for all staff. I had to leave though – another Year End was planned that same evening.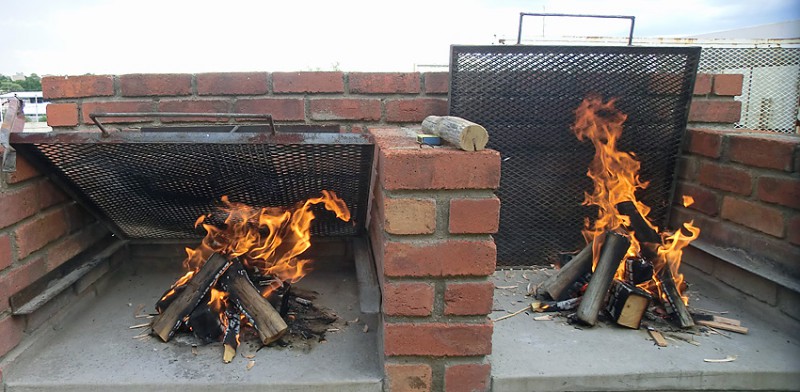 At DCA the braai was lit and I was quickly promoted the "Braai Master" of the evening. This was probably the last Year End at old DCA. The next year a new Head Office will be built and hopefully we will also see the forming of a new Namibia Civil Aviation Administration.
Not many attended this last party but those of us who did experienced a nice evening…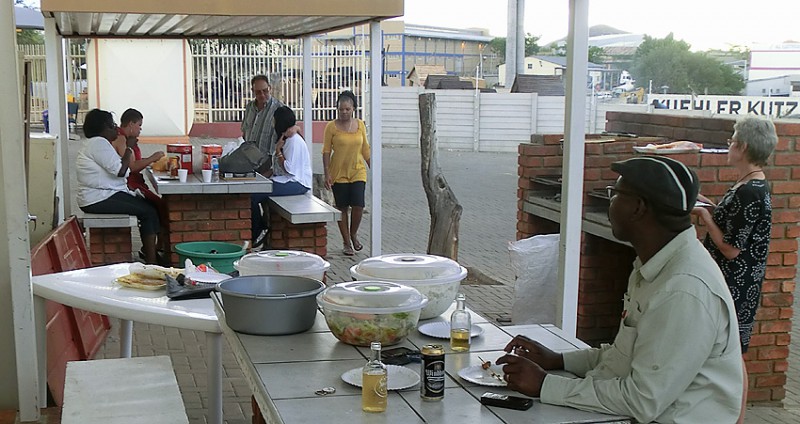 …with food, drinks and a beautiful sunset.
So, thank you DCA for 2012! And lets hope for a Happy New 2013!