Just outside the gate of Ai Aiba Lodge is a sign saying "San Living Museum".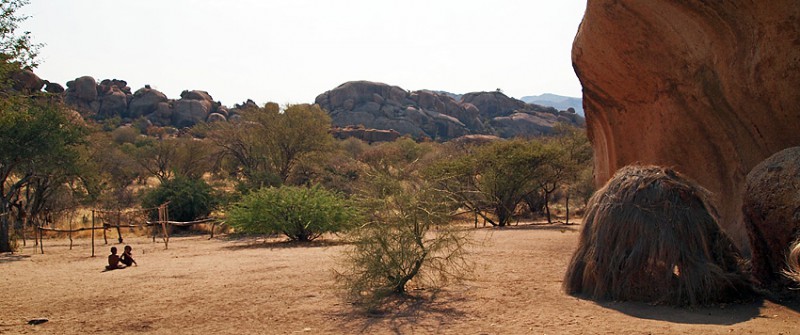 The San people here live in Tsumkwe in the northeast of Namibia. They belong to "The Living Museum of the Ju/'Hoansi-San" but groups come here for three months at a time.
We were first met by these beautiful necklaces but soon a group of people turned up to show as part of their traditional life. The necklaces are made of things from the nature, most important are the ostrich shells.
The small pieces of ostrich shell are shaped perfectly to beautiful beads.
Making beads of ostrich shells is the woman's work.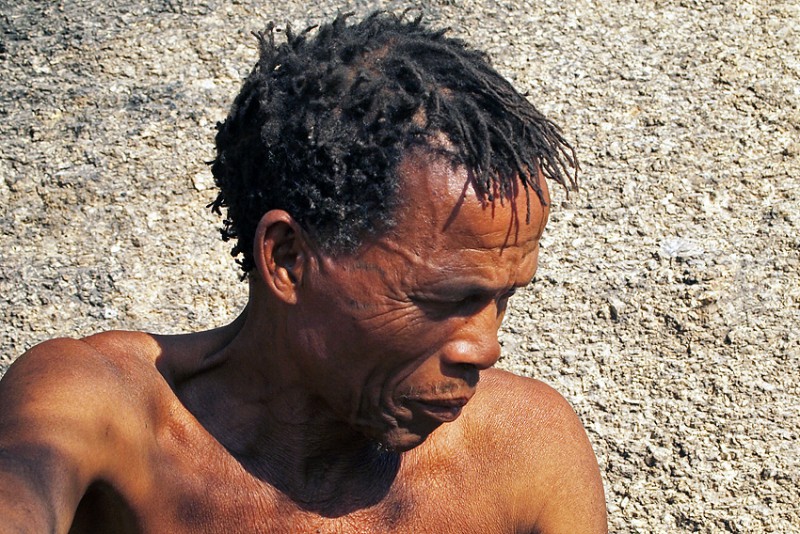 The men showed us how to make fire,…
…how to make ropes…
…and how to make a snare to catch guinea fowls.
After this the men and women gathered to show us dances…
…that have healing powers…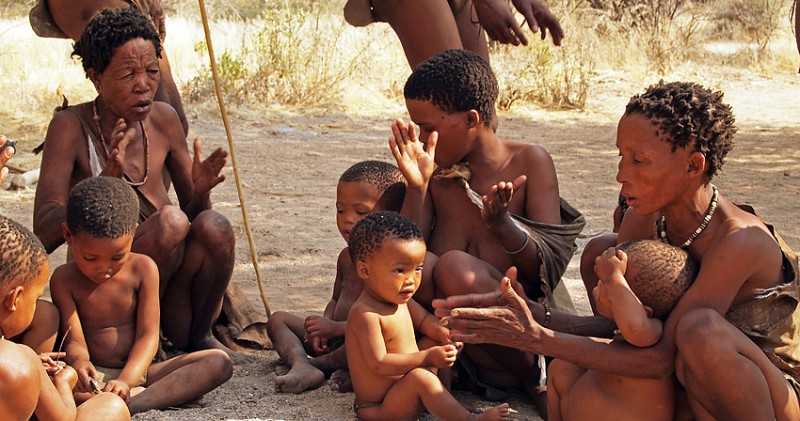 …and another dance – "the rainbow dance"…
…where Marie and Saga…
…were invited to join.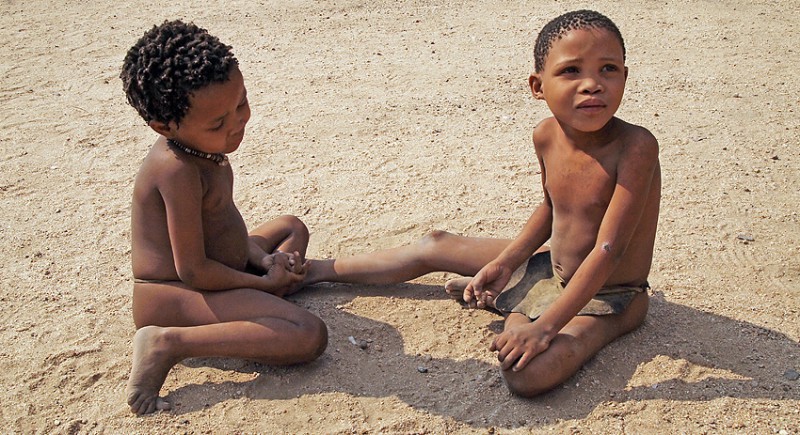 We only spent a short time with these nice people. I'd love to spend more time here so I say not Good Bye, but So Long!