The second weekend in July was a midterm break. School was closed Friday to Monday and we left home already Thursday afternoon. From Windhoek via B1 and B2 until we turned towards Omaruru, a Swedish-speaking town 100 years ago. But we just bought fuel there and continued westbound north of Erongo mountains.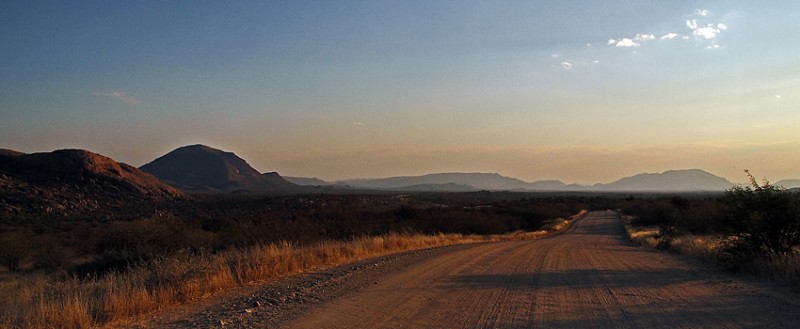 The area is beautiful and we passed a few lodges that looked interesting with signs warning us of Rhino's and Elephant's. Our goal for the evening was…
…Ai Aiba, the Rockpainting Lodge.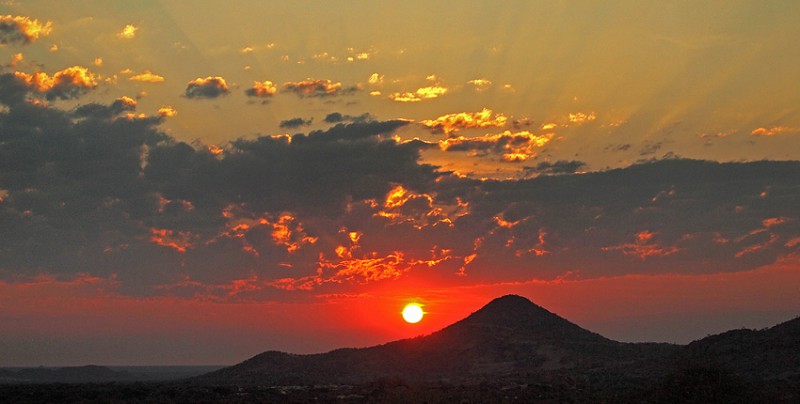 We made it just in time for a sun-downer. We found a nice lodge, friendly staff, well tasting dinner and comfortable beds. Thanks Heinke!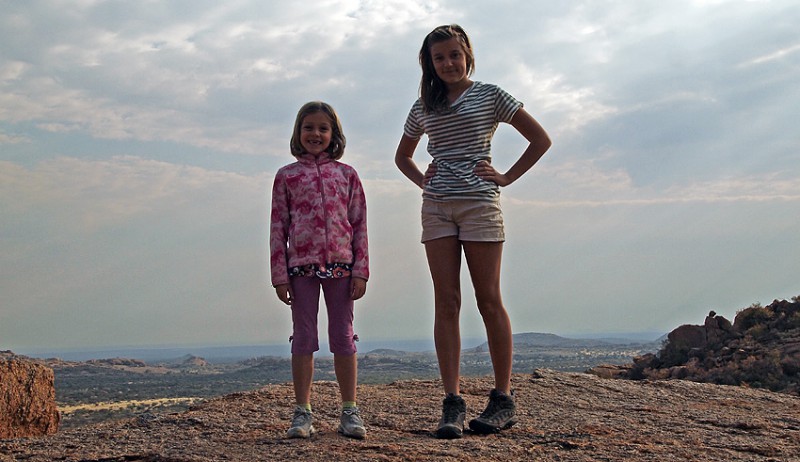 We were up early for a fine breakfast and then took off for a walk among the rocks behind the lodge.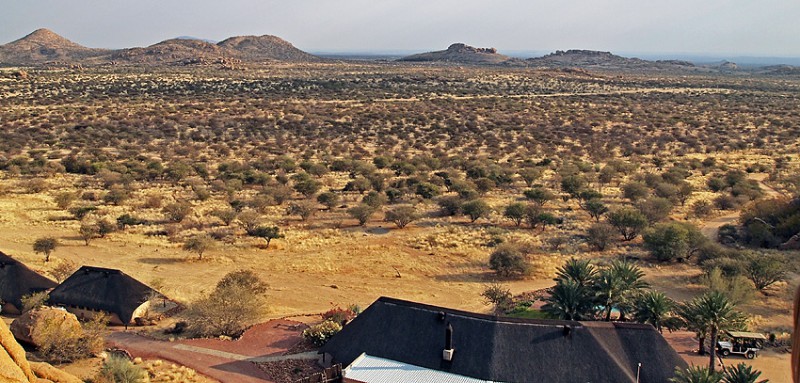 A nice view. The restaurant below with "our" house to the left.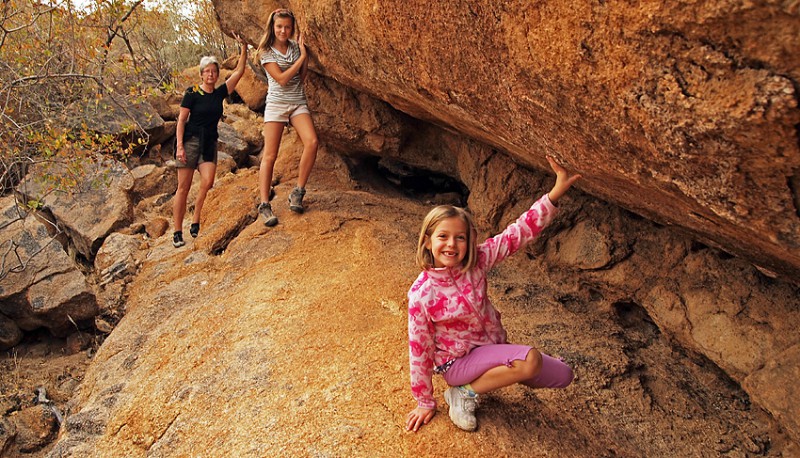 A rocky walk…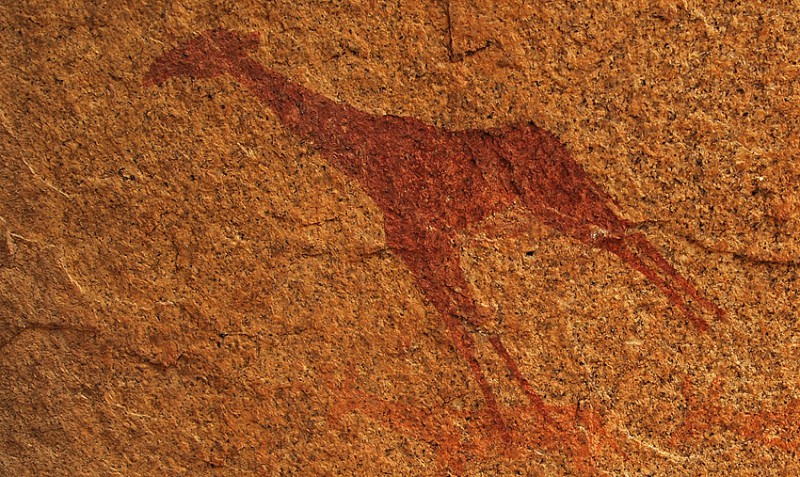 …and the name of the lodge is not lying. You find rock paintings here, some up to 2000 years old. Above a beautiful giraffe that looks like it is flying.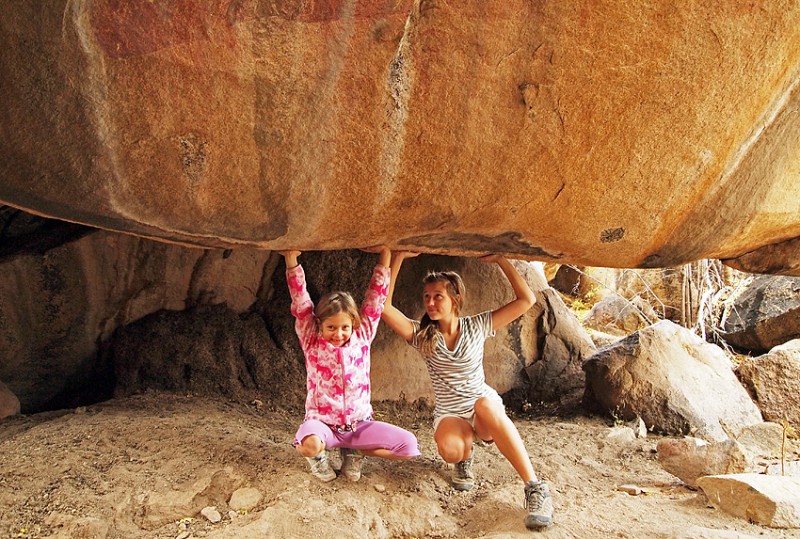 Hanna and Saga with a big burden. They "carry" a rock with an interesting painting.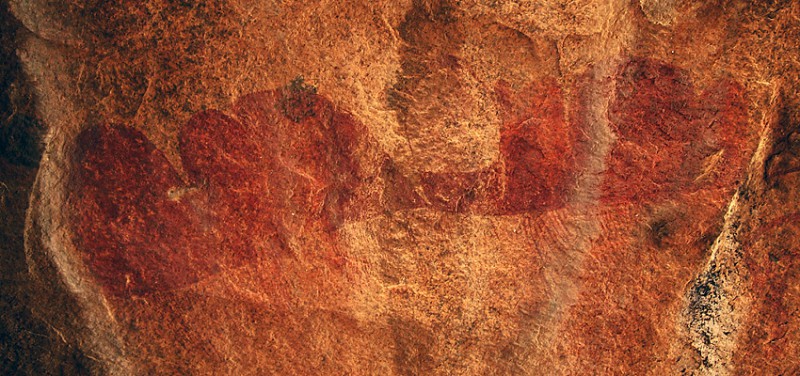 It looks like the mountains around Ai Aiba but if you look closer you see that they are clouds – rain clouds with rain!
A group of people. We don't know much about them but they were probably forefathers of today's bushmen – the San people.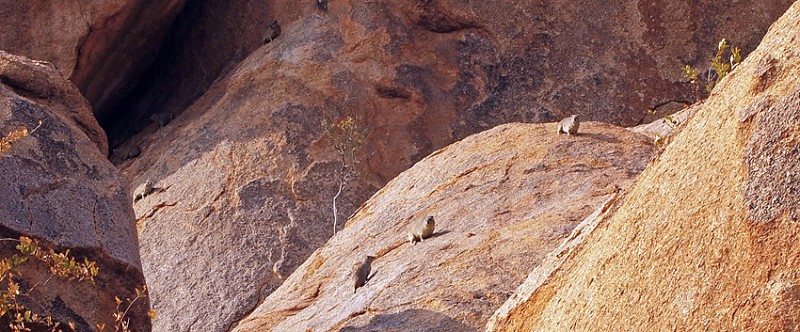 We did not see bushmen on our walk, only "Rock Hyrax" or "Dassies" as they are called here. Their closest relative among today's animals is – believe it or not – the elephant!
We did not see elephants either but the bushmen were not that far away…