Early Friday morning and off for more animal sightings…
First this handsome Water Buck bull…
…and then this Crimson-breasted Shrike, in Namibia known as "the German flag". Namibia was a German colony over a hundred years ago and this bird, with the colors from the old German flag, used to be the national bird of Namibia. 

The African Wild Dog was once numerous in Namibia but is today an endangered specie. 
They are living and hunting in packs, able to run at high speed for a very long time and known to hunt antelopes to exhaustion.
I wouldn't like to meet a pack of Wild Dogs while on foot…
The beautiful Springbok…
…kites in a tree (Yellow-billed kite? – Yes, Erik agrees in comment below!)…
…and another rare animal. The black rhino is critically endangered but Namibia has one of the largest black rhino populations in the world. Unfortunately poaching is today becoming a huge problem even in Namibia.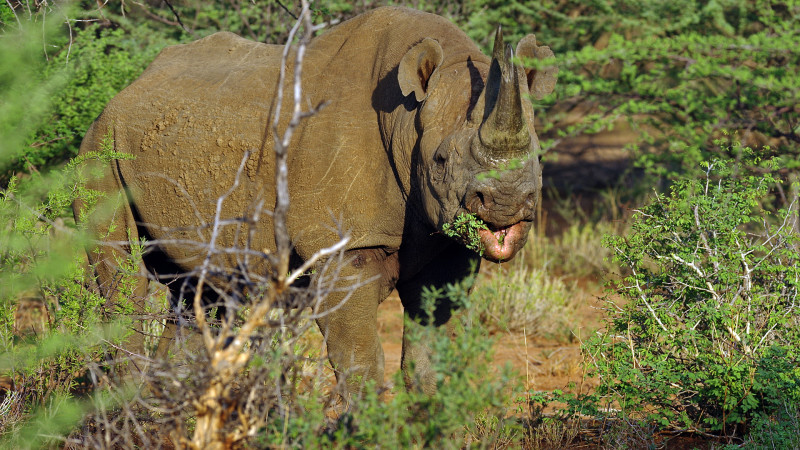 This Rhino is called "Lippy" but he can't understand why…
Black Wildebeest (Brindled Gnu)…
…and who will help me identify this bird? (Erik's comment below says it is probably a Taita falcon")
Two Oryx (national animal of Namibia) crossing the road…
…a Marabou Stork…
…and finally two Black Wildebeest (White-tailed Gnu).
More photos from this morning game drive in the next post!