The PTFA (Parents, Teachers and Friends Association) of St George's School in Windhoek is every year arranging the "Big Walk & Fun Day".
So this morning we alla started walking early…
…soon reaching the heights behind the school. Above you see Klein Windhoek. The tall building to the right is the South African Embassy and we live below it on the left side.
Looking the other direction you see the City Centre. The golden building to the left is the new museum that may open soon. The buildings in the foreground are the Parliament buildings, called "Tintenpalast" or "The Ink Palace".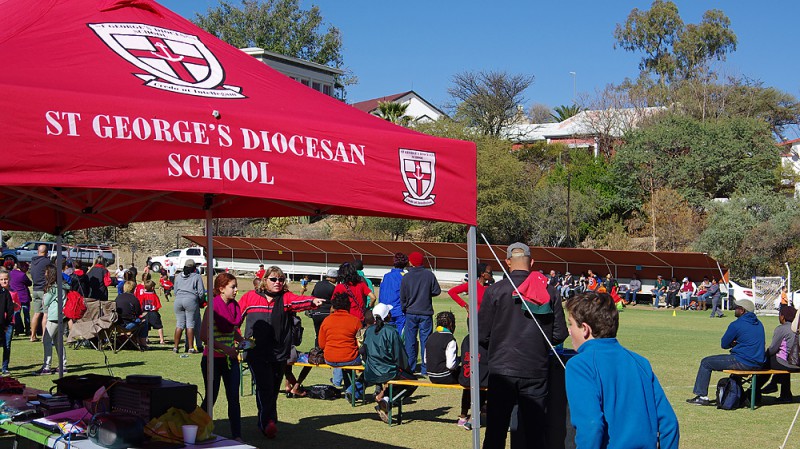 Back at the school a lot of activities start. 
This is the biggest he biggest fund raising event of the year for St George's. To the left Rugby is played, behind it a huge beer tent, smoke is coming from the braai area at the right and to the far right Netball is played.
Barefoot Rugby is really fun to watch…
…and with teams from four schools…
…there were several games to follow.
Hungry? The men at the braai were doing an excellent job so we could buy a real tasty lunch.
While the boys were playing rugby the girls entertained with Netball…
…with total concentration on the game.
Saga found herself a job at the "Photo Booth" where young and old got her and her friend Angel's support…
…in getting real pretty for the photography.
If you are really lucky on the Big Walk & Fun Day you may win one of several lovely prizes!