Three weeks ago we went on board Air Namibia's Airbus 340.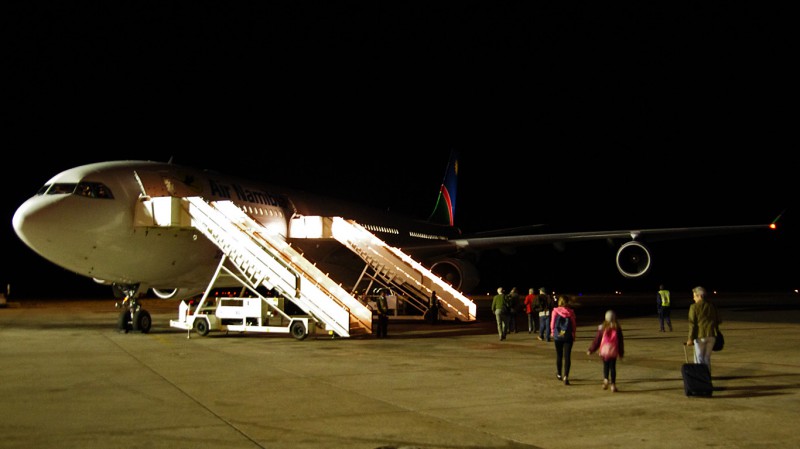 We left a very dry and cold late-winter Namibia behind us…
…to wake up the next morning passing snow-covered Alps…
…and soon after landing on very busy Frankfurt Airport. From there a short flight with SAS to Copenhagen…
…and then the train to Ängelholm.
And two weeks later the same train again, from Ängelholm south to Malmö…
…with a short stop to say goodbye to Leif and Marie's mother Margareth.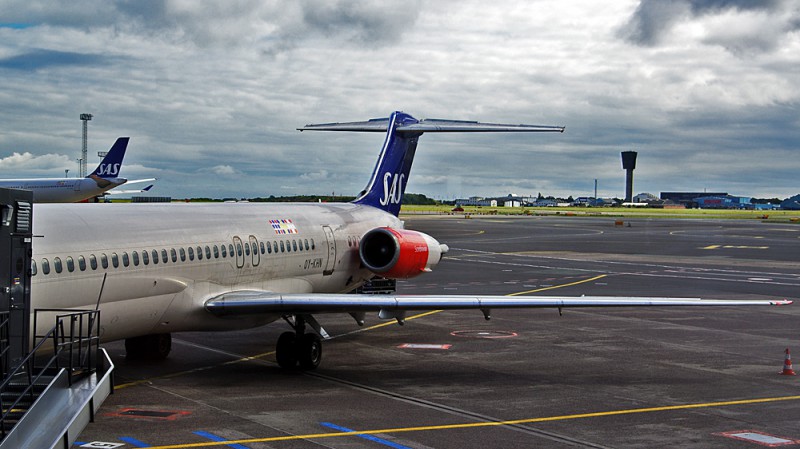 From Copenhagen we saw this familiar tail. The DC-9's and MD-80's have been true SAS classics for many, many years. Marie worked in them during countless of flights and I controlled them. Very soon this epoch is over. Thanks for the last flight!
A photo to prove the historic occasion!
We left Frankfurt this Tuesday to return to Windhoek. And this was probably also our last flight in Air Namibia's Airbus 340. Their new 330's will arrive within weeks.
Wonder what we did in Sweden those two weeks? Come back and read all about it…   😉