In the background of the picture below you see a bridge. It goes from Sweden to Denmark. On the Danish side you find Copenhagen, on the Swedish side is Malmö.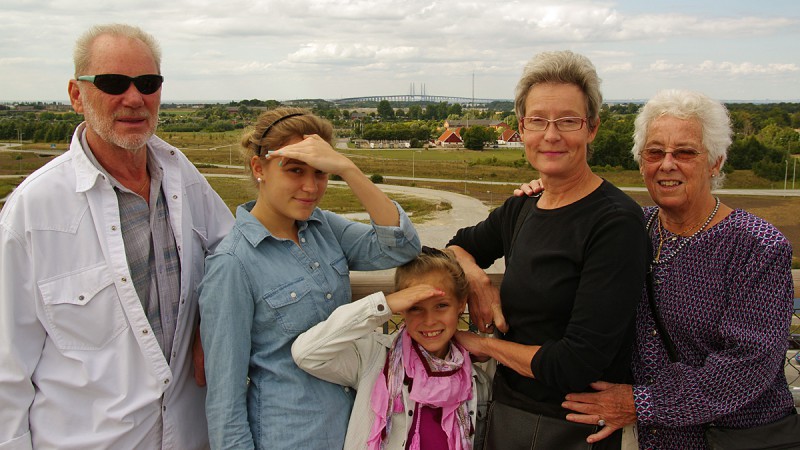 We went to Malmö to meet Maries mother Margareth and Leif.
Margareth had arranged a party…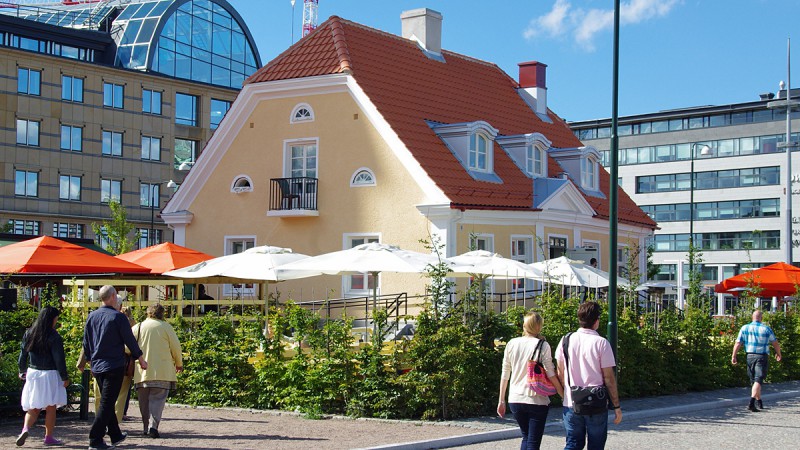 …so on the Sunday we went to the recently opened "Hamnmästaren", a beer garden in central Malmö.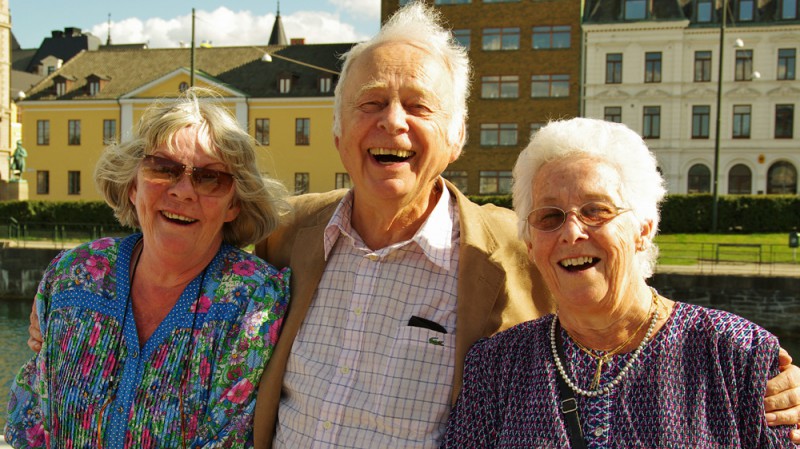 Margareth had invited her sister Lena and her brother Bengt and they in their turn invited…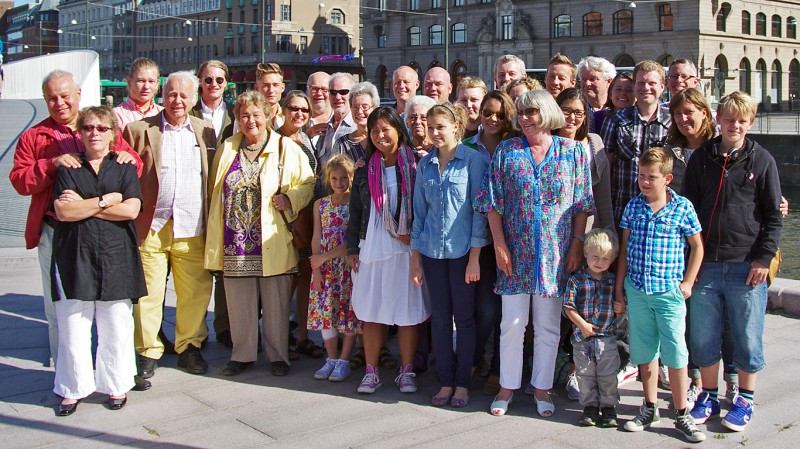 …a large group of family members. Marie met mother, sister, uncle, aunt and cousins, Saga and Hanna met cousins and second cousins.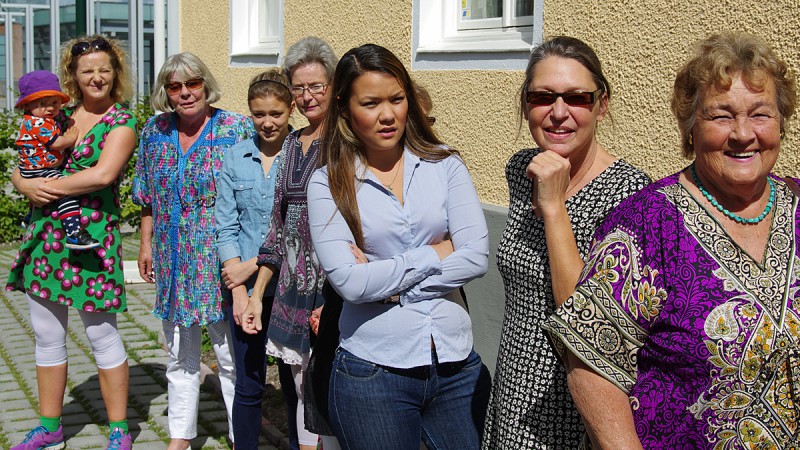 The girls…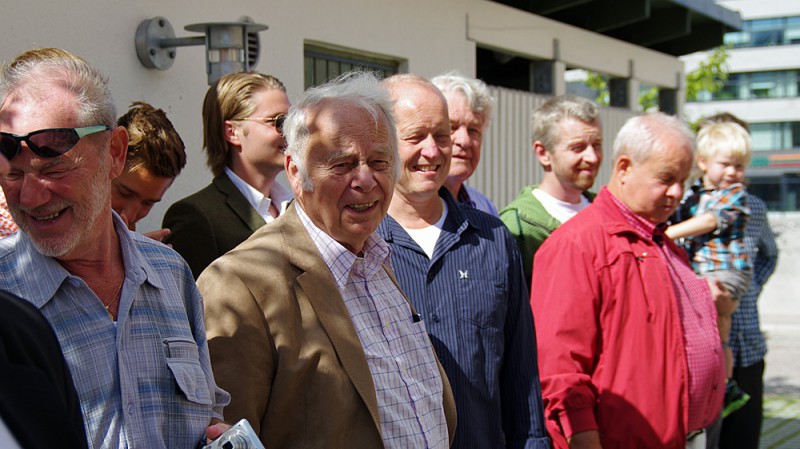 …and the boys!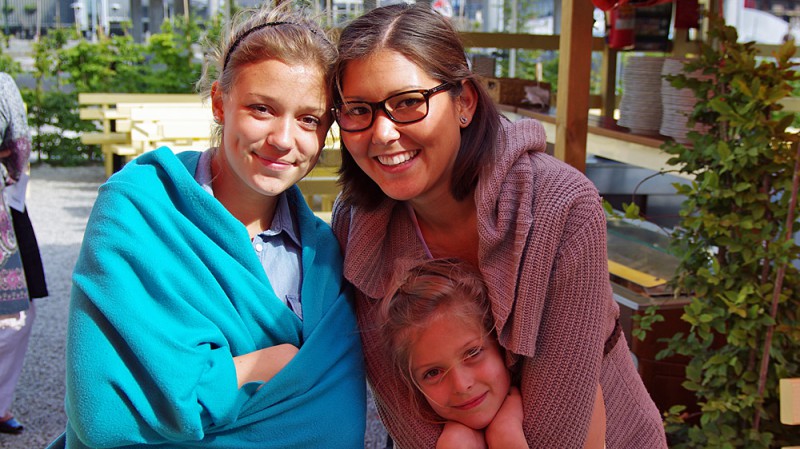 Saga, Hanna and cousin Caroline.
Cousins Caroline and Josefine.
Some of us stayed long – and Maries sister Li and Anders made sure we were never short a good beers from the Malmö Brygghus.
Malmö is a coastal town and it was still summer in Sweden so…
…at least two of us…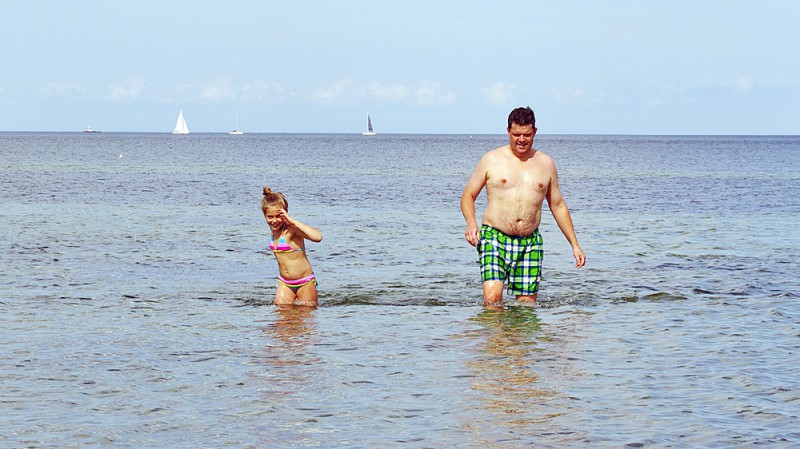 …took the opportunity to get a dip.
Boule in the garden is a good way to spend an afternoon. Thanks a lot Margareth for a fantastic party and nice days in Malmö.