What a great idea to turn the car park of COTA Theater School into an outdoor theatre!
For three nights only Windhoek can see over 30 Shakespeare Plays in just two hours! Director Sandy Rudd has adapted "The Complete Works of Shakespeare" for the Namibian scene and with only three actors!
Here we could enjoy Shakespeare's Romeo (Ndimonholo Ndilula)…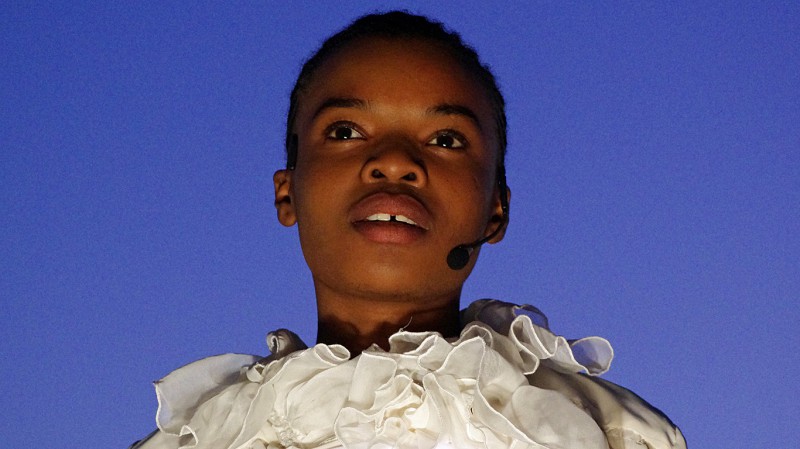 …and Juliet (Nelago Gloria Shilongoh)…
…in the famous "Balcony Scene"…
…and soon after the suicide…
…with this background – a beautiful view over Windhoek.
To the left Helouis Goraseb is joining in as it quickly moved into this hilarious Hip-Hop-version of Othello (?)…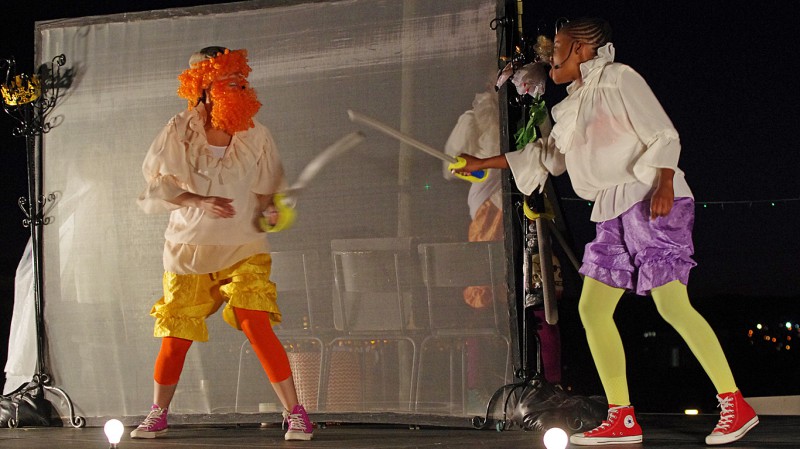 …and here we have Macbeth, complete with wonderful Scottish accents!
Another death – Julius Caesar this time. There are many of those…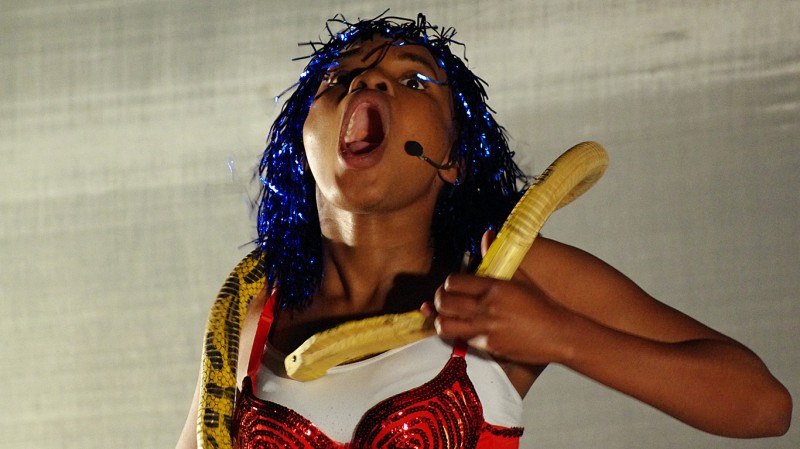 …like here when Cleopatra is having a snake biting her.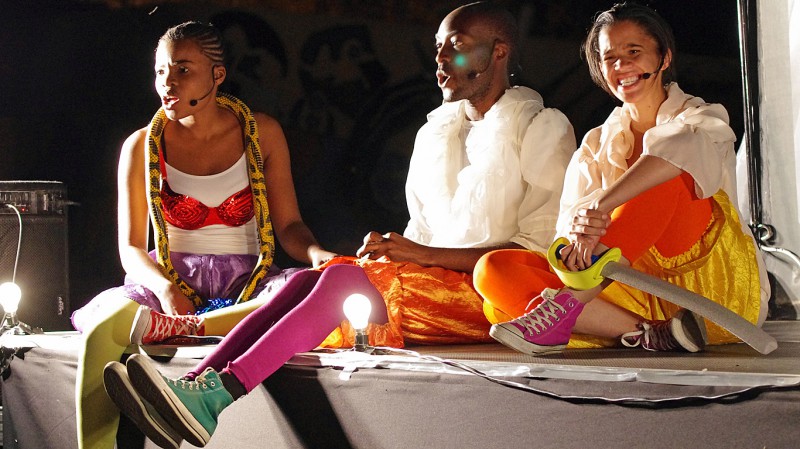 The actors resting their legs while giving us another few short versions of Shakespeare plays…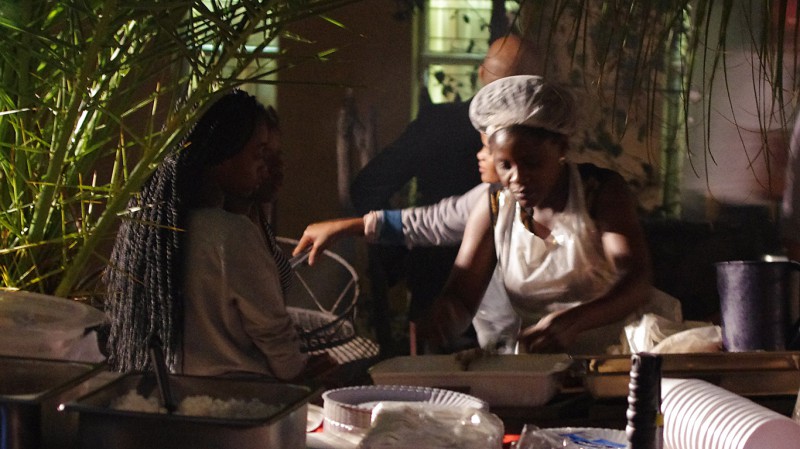 ..before there is a short break where you can by some wonderful "Kapana"…
…and wash it down with suitable drinks before it is time to…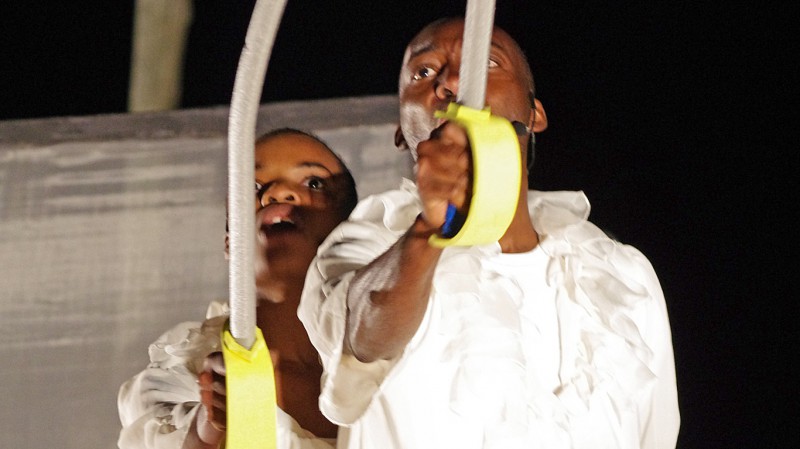 …return to the scene for more sword-fighting as we move into…
…at least three versions of Hamlet, each one quicker than the last. Above the ghost of the old king…

…here some royal relative of…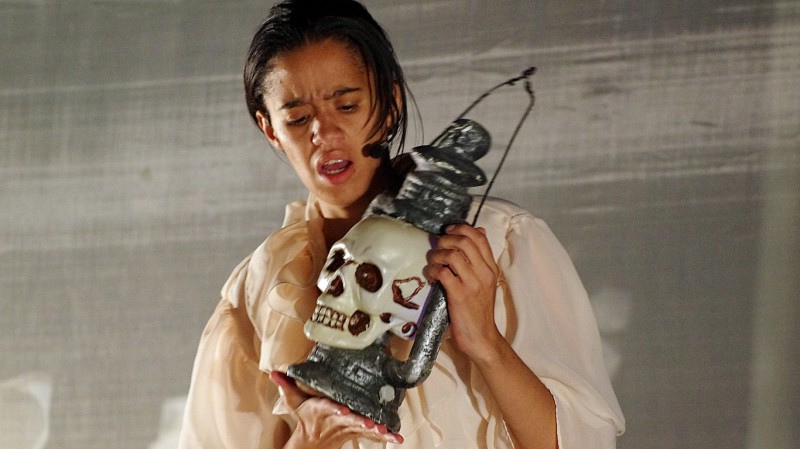 …the Danish Prince Hamlet. To be or not t0 be?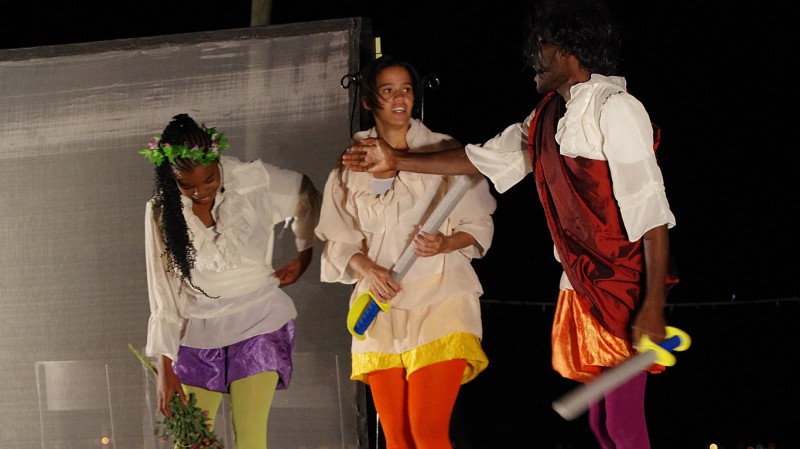 Well, if you have the possibility you should fefinitely be here to see one of the last two performances – Friday and Saturday evening.
63 Robert Mugabe Avenue – COTA Theatre School – Only NAD 50, to be paid at the gate. Don't miss!