Tonight was Year End and Prizegiving for St George's grade 4-7.
Hanna's teacher, Mrs Fani Khaiseb said Welcome!
We sang the School song; Mrs Khaiseb, Headmaster Riette Hanekom, Rev Archford Musodza and Head of Prep; Mr Dawie Leibbrandt.
Mr Leibbrandt talked about the importance of using the gift of "time" for parents and for the children.
We were in the Pionerspark Dutch Reformed Church, and we started with "Culture Awards"…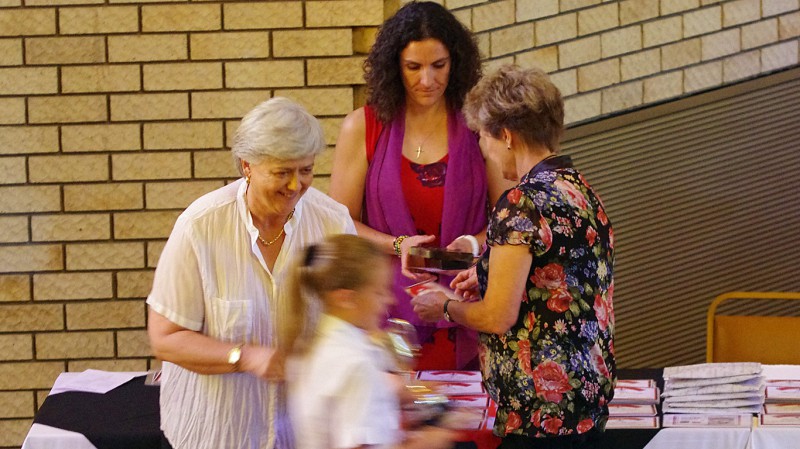 …and I and Marie got a surprise, because who is that blurry girl with the silver trophy…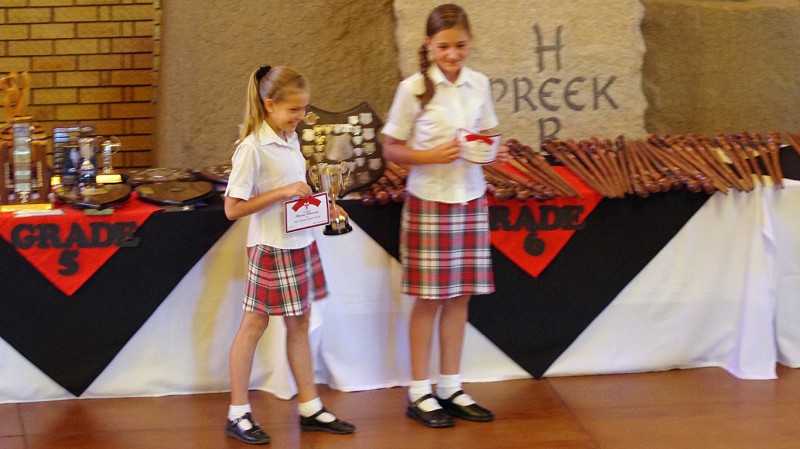 …if not Hanna…

..the Most Promising Drama Student!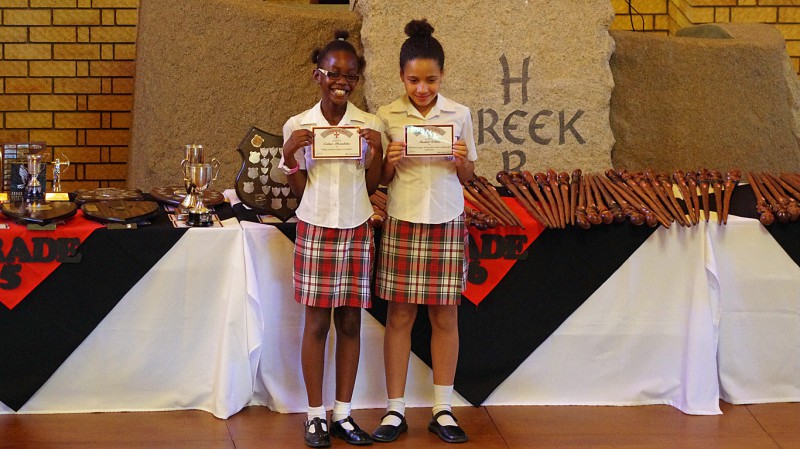 I really like this way of ending a school year. After a year of hard work the students get their appreciation. A reward, some time on stage and a warm applause!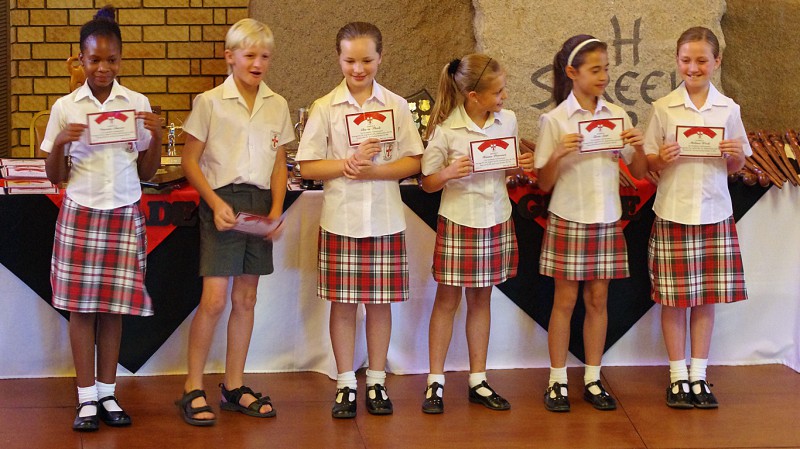 Hanna and five of her classmates, all rewarded for…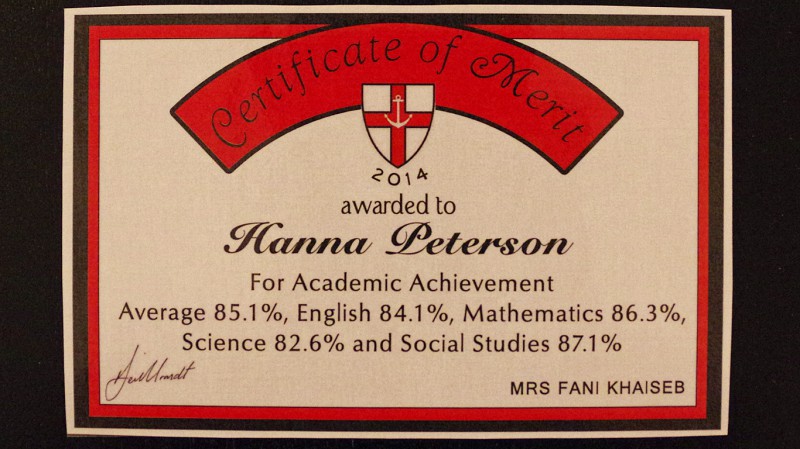 …achieving at least 80% in the four subjects English, Maths, Science and Social Studies.
Well done Hanna and all the other hard working and talented kids at St George's. Thanks teachers and other staff. And a Merry Christmas! See you in 2015…