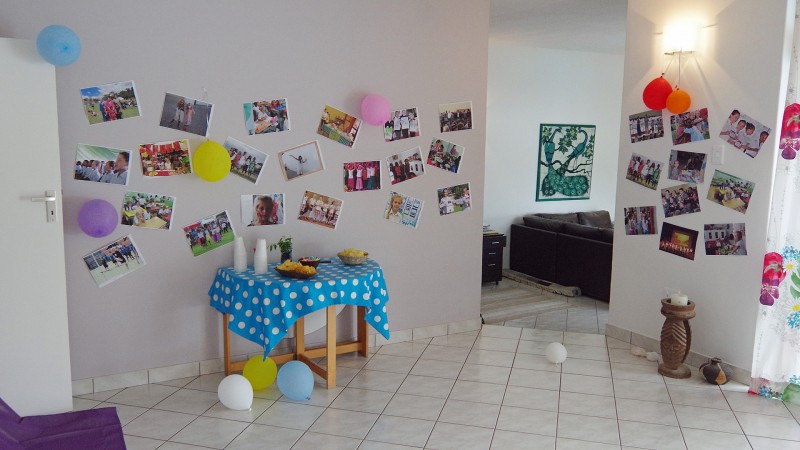 For the last time; we had prepared No 2 Kiekebusch for a party. Walls covered with pictures from Hanna's almost 4 years in Namibia.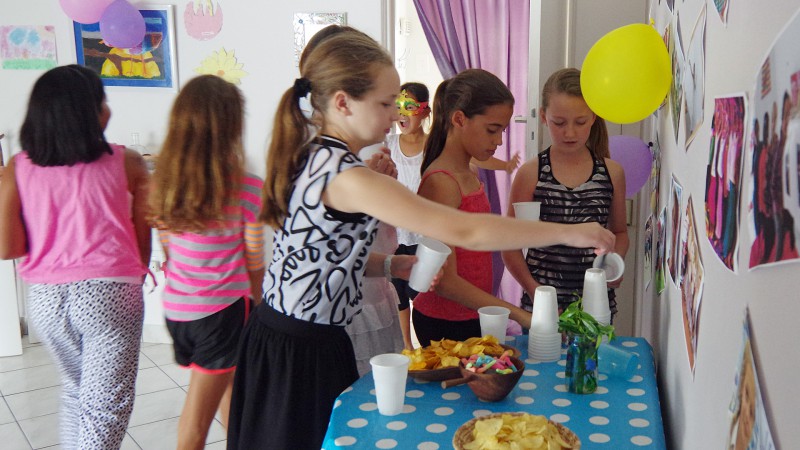 Guests arrive…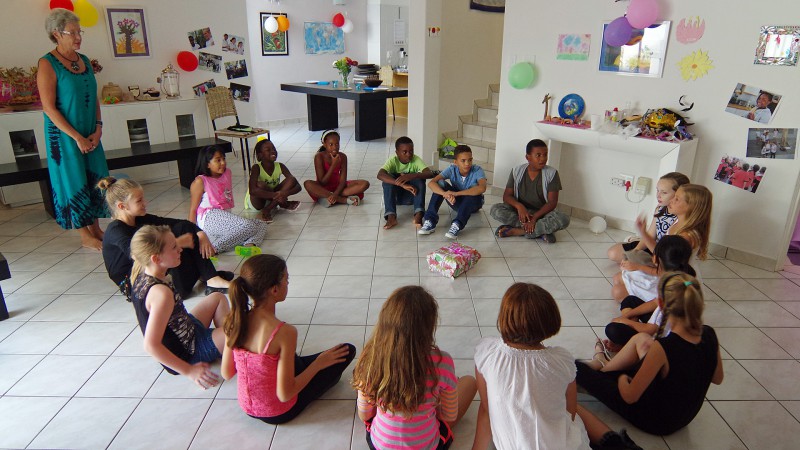 …and games are played.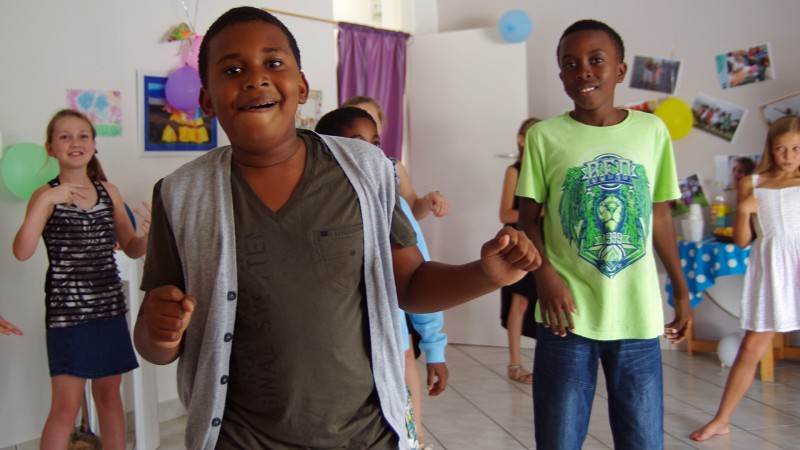 Dancing time, and…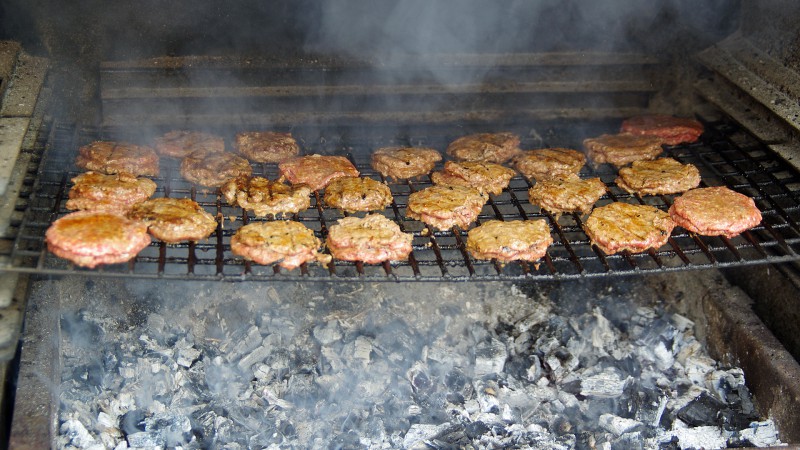 …while dad is flipping hamburgers…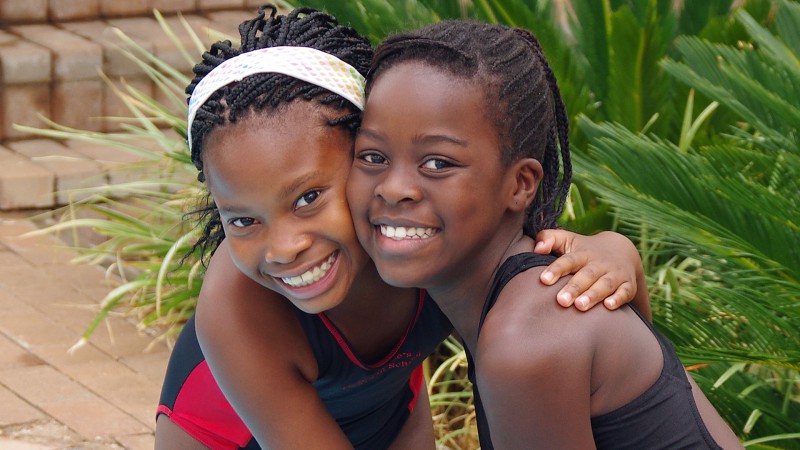 …kids get in their swimming costumes…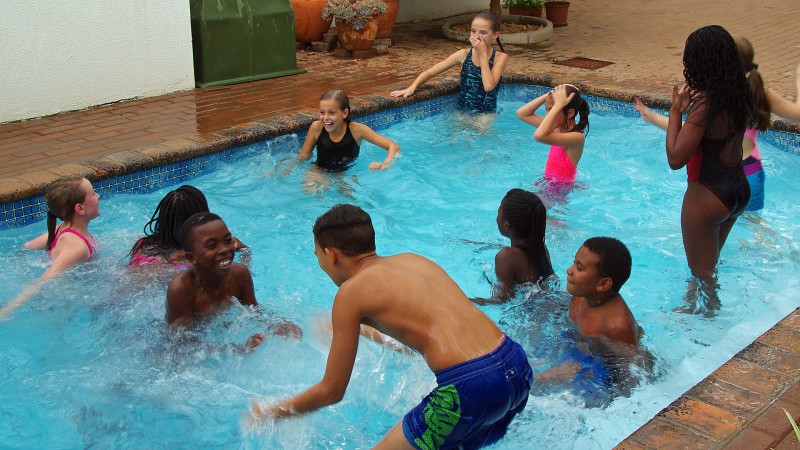 …and things get a bit wet…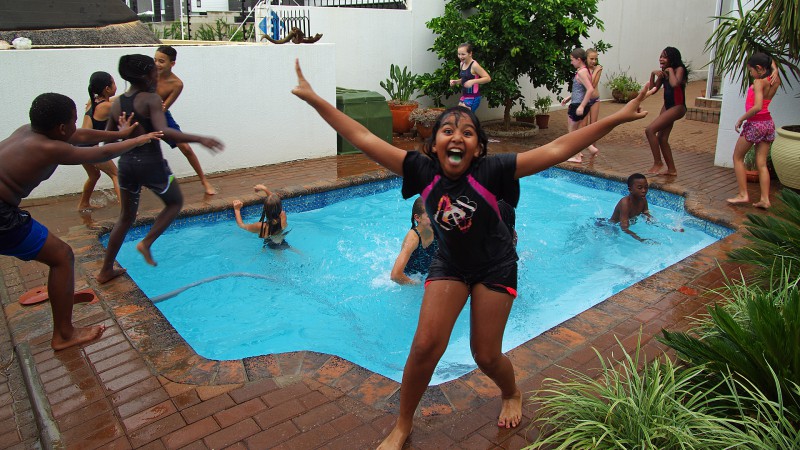 …and somewhat wild, which seemed…'
…to suit some guests well!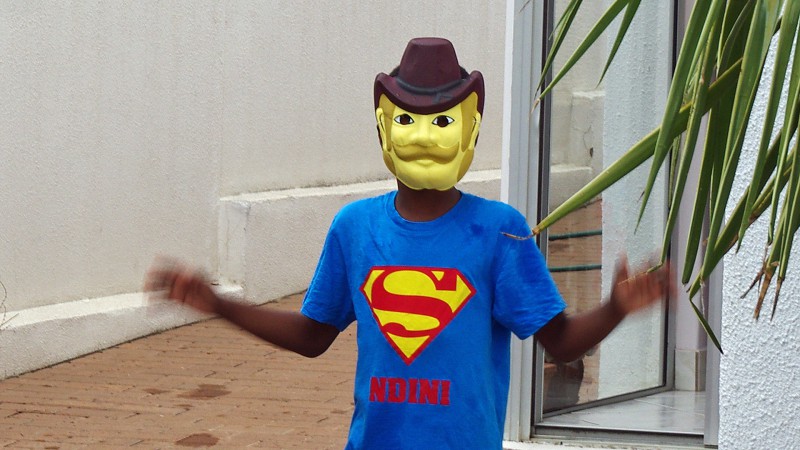 Someone forgot his swimming trunks.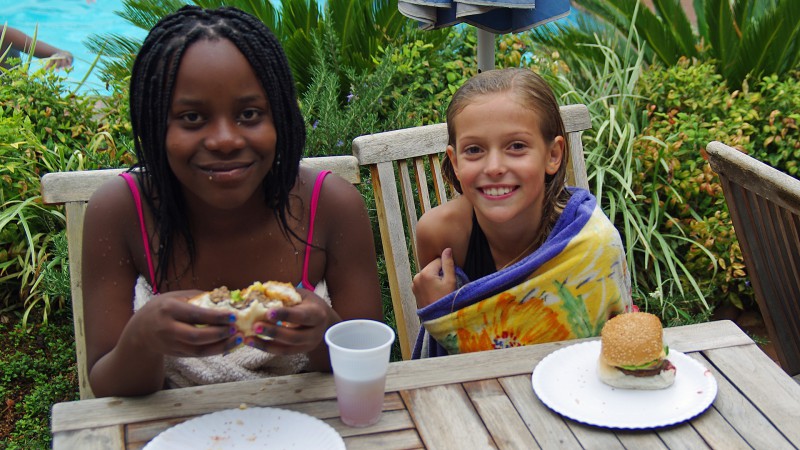 Dinner is served, and then…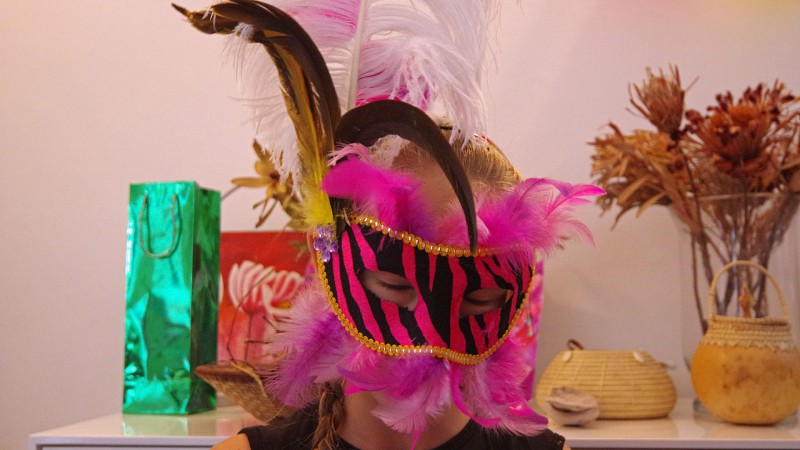 …it is "masks on"…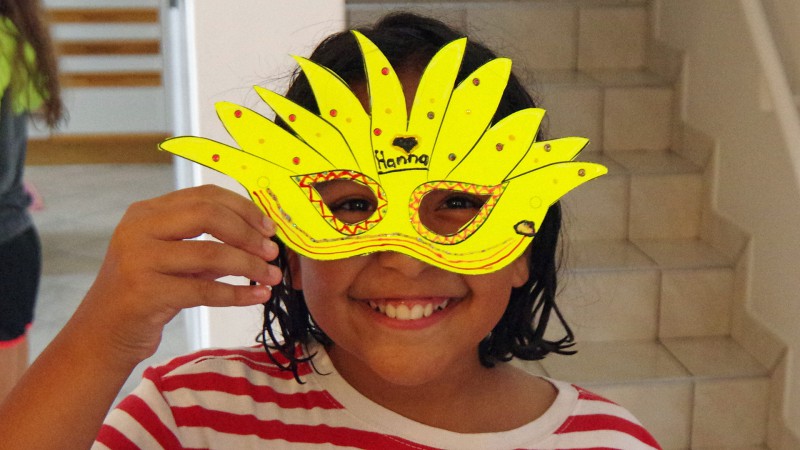 …and why not a big smile…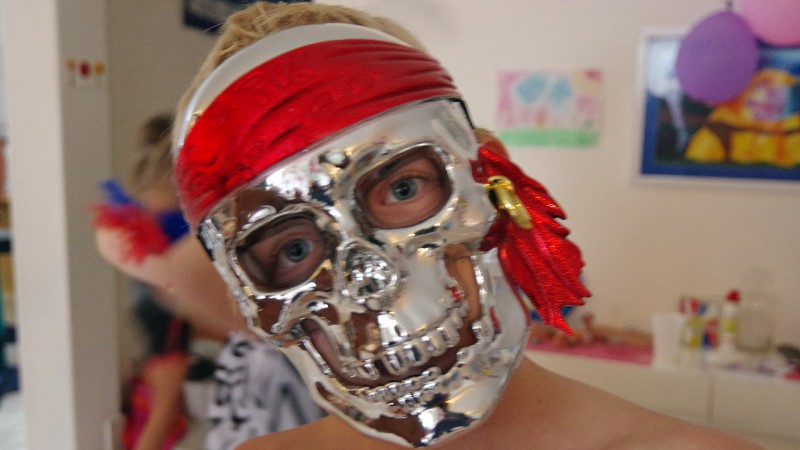 …eeeh, yeah – a big smile!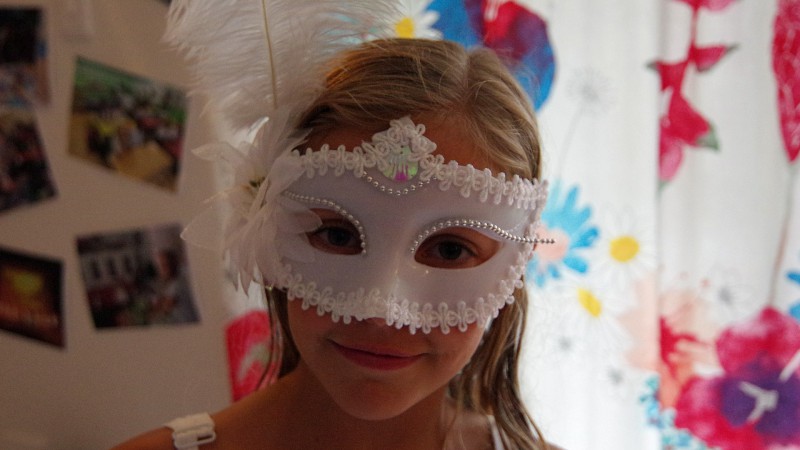 Kids were nice, Hanna won the price for best mask!
Isn't that a pretty cake!?
Even as I am writing this, these three girls are giggling and playing Monopoly.
It was a good farewell party! Thanks to all the nice kids who came to say farewell…