I was on a Premiere yesterday!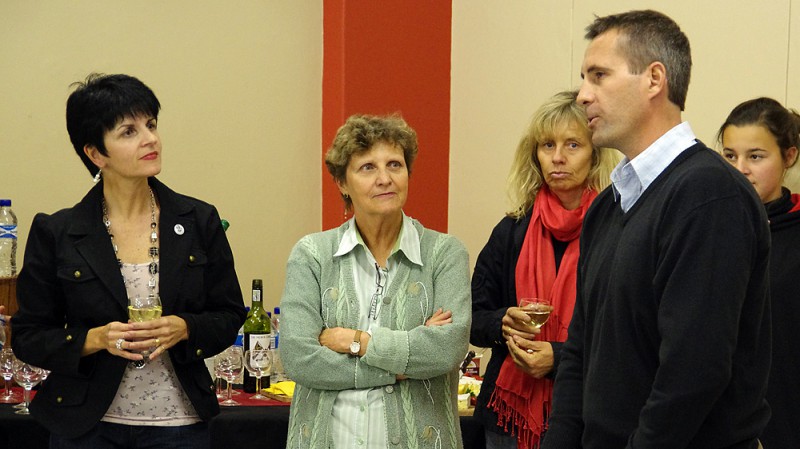 To the right you see the Head of Prep Schhol at St George's making his inauguration speech. In the middle is the Art Teacher, 
The Exhibition showed work made by students from Prep School all the way up to grade seven.
Hanna and I had great fun walking around and looking at all the beautiful art, like these dogs…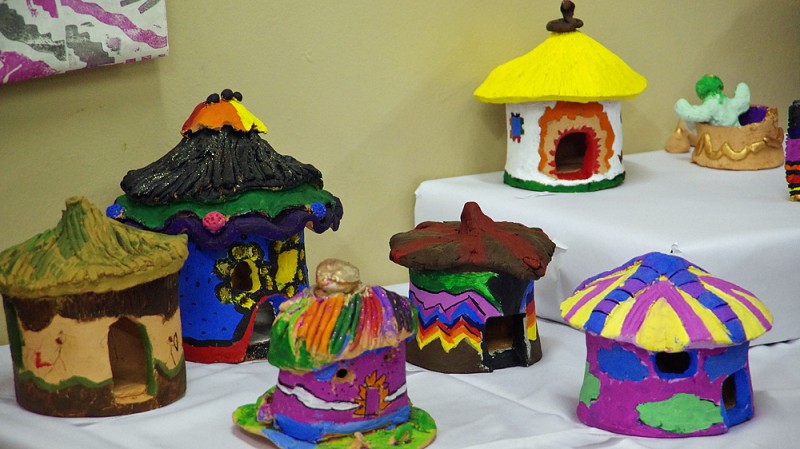 …or these imaginative houses.
Black and white in many shapes.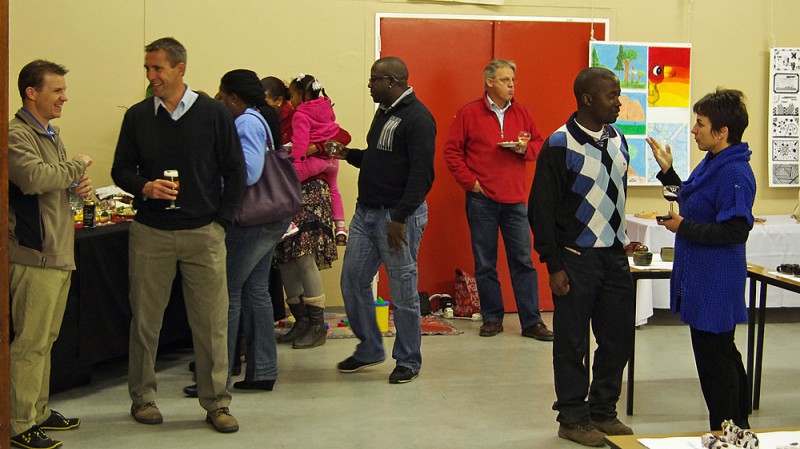 I like how St George's take the children seriously. This was a real vernissage and we had wine and cheese while we were mingling and admiring. How wonderful to have parents coming to admire childrens work!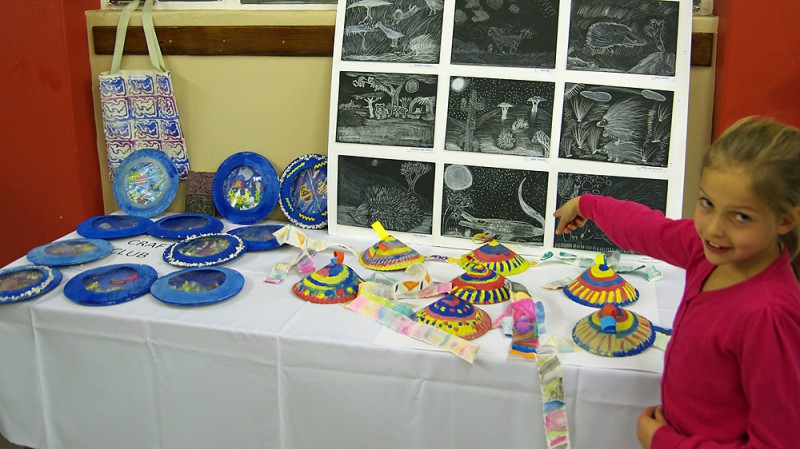 And finally we found something that Hanna made!
Some kind of aquarium full of interesting objects to discover.
Thanks St George's for a brilliant exhibition!
Did you miss it yesterday – it is open a full week!