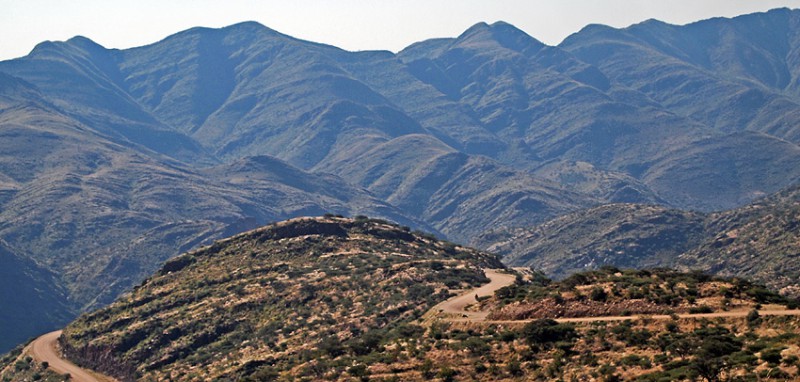 The last weeks I have been driving through the Gamsberg Pass a few times. Here are some facts and photos. (Photos with my Pajero in them are by Johan Piek / Des Holmes.)
If you start in Windhoek and leave the city on C26 you will go through the Gamsberg pass.
It is a speactacular road.
Respect to those who built it.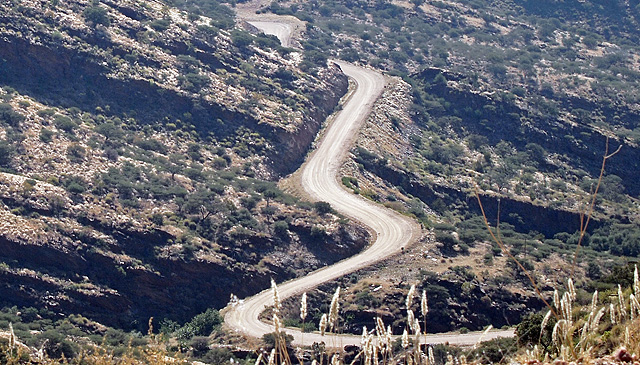 The pass has it's name from Gamsberg.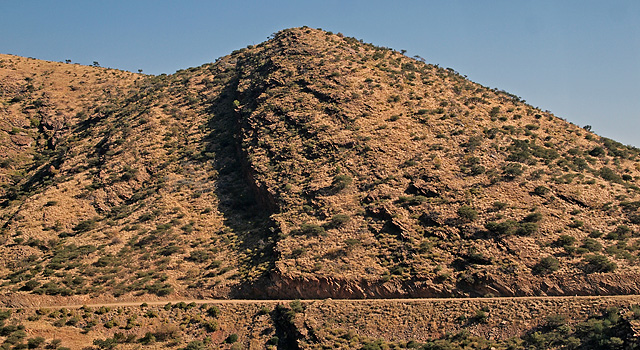 Gamsberg mountain is a table-mountain 120 km southwest of Windhoek that is 2347 m high and can be seen 100 km away. The plateau is about 2500m long and 800m wide.

The Gamsberg mountain was "created" ca 1500 million years ago as a granite mountain. It was later capped with an erosion-resistant layer of sandstone that explains why it is still there, some 450 meters above the surrounding highland.
In 1970 the German "Max-Planck-Gesellschaft" for Astronomy found Gamsberg, bought the plateau and established  a small astronomical station.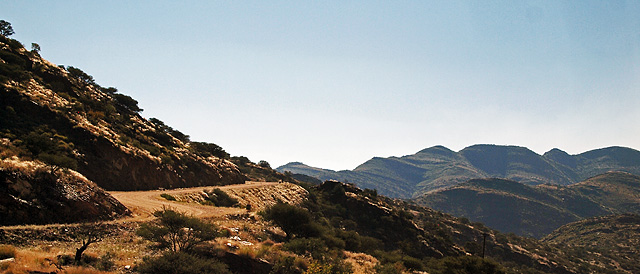 It is identified as one of the most suitable sites for an observatory in Southern Africa because of a large number of cloudless nights, a dark sky, excellent atmospheric transparency and low humidity. It is supposed to be comparable to the well-known sites in Chile. There are plans of expanding and making the Gamsberg into a scientific center.
After passing the Gamsberg pass you will come to the end of C26 where you will have the options to either turn right and follow the C14 to Walvis Bay or turn left and follow the C14 to Solitaire and Maltahöhe with another option to leave C14 at Solitaire and go to Sesriem and Sossusvlei.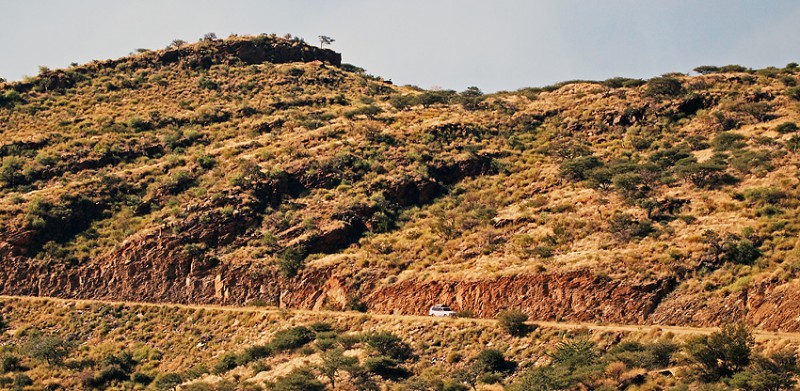 Driving the Gamsberg Pass is a great way to travel!