Science Fair for Grade 4 on St George's in Windhoek.
Lots of Grade 4 students have put weeks of work to be ready for today's presentation.
I did not have too much time but ran quickly past projects on dogs, meteorites and sugar crystals…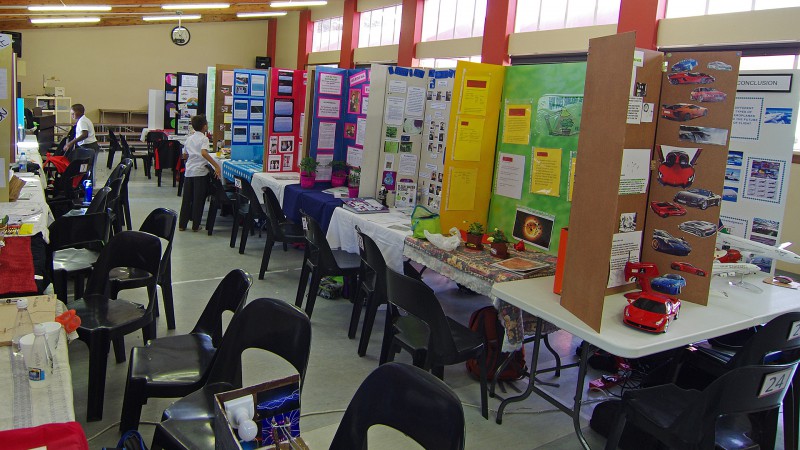 …and many other questions and mysteries thoroughly examined.

How does a car move and how does a plane become airborne?
Hanna's friend Agnes had explored anorexia in Africa…
…while Hanna and Michelle had plunged into "Weird Water Wonders"…
…like why does your hair and t-shirt look darker when wet…
…and what is it that makes your feet and hands look like raisins after a good day in the pool!
All very interesting and I only wish there was some dedicated time for parents to have a good look at all these interesting projects. I had to rush in during a short break…