Towards the end of our stay in Sweden we drove our car up to Stockholm.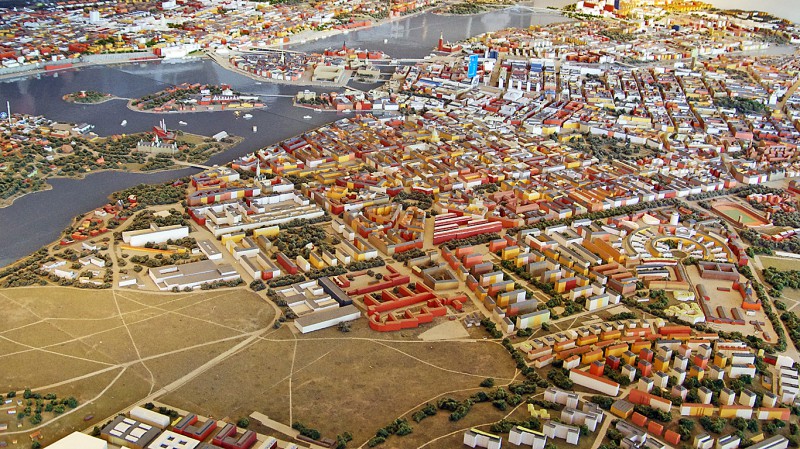 It is a beautiful city but we came for the people living here.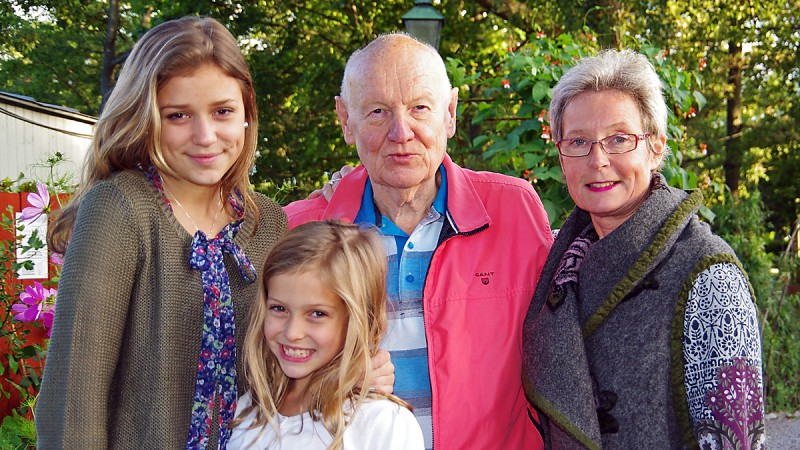 We stayed with Marie's father Hans. Saga and Hanna loved the opportunity to spend time with Grandpa,,,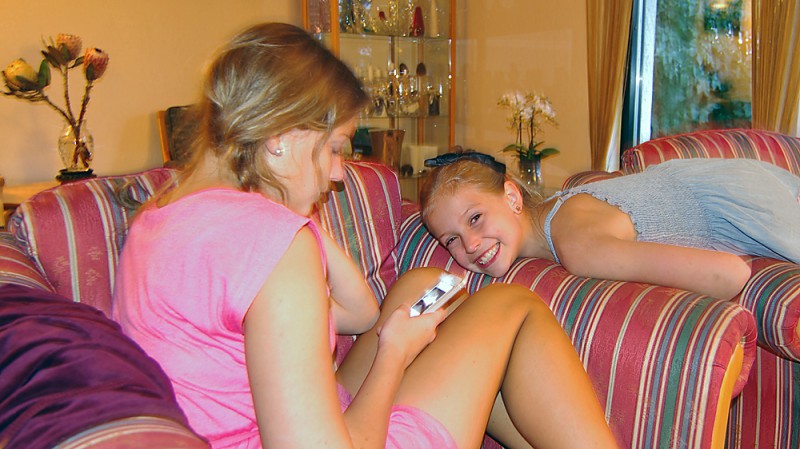 …in his lovely house close to the center of the city.
We also visited Saga and Hanna's cousins Julius and Nemo…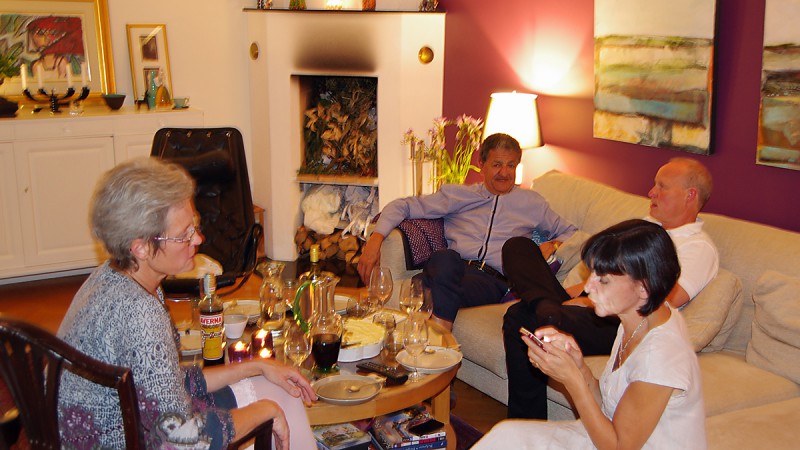 …and here we are visiting Marie's brother Stefan and his wife Maria.
One lovely Sunday, Grandpa Hans invited us all to a restaurant for a traditional Swedish "Smorgasbord". Delicious!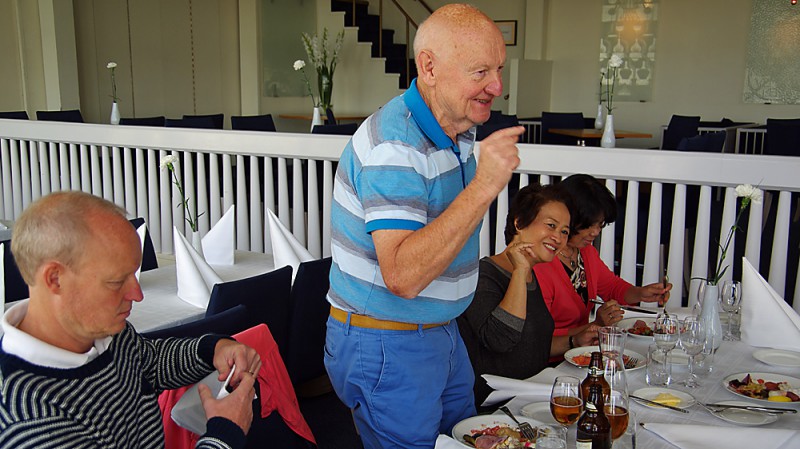 This Sunday was also a birthday for many of the guests so there were speeches…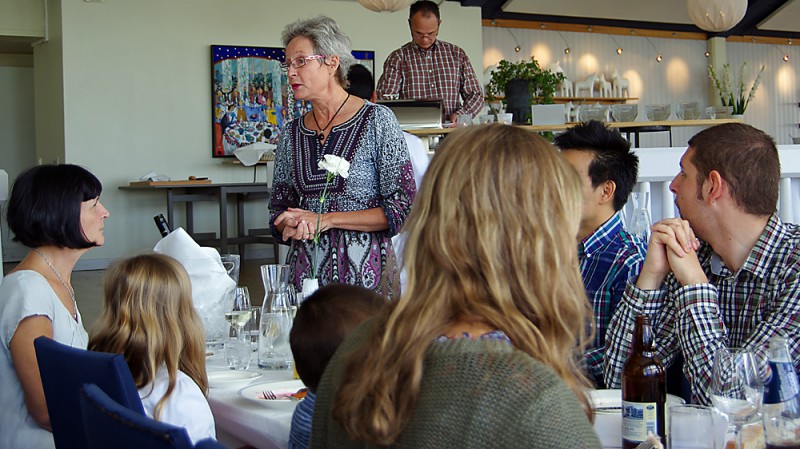 …like a song by Stefans son Christopher.
To the right is Marie's sister-in-law Vicky, here with her sister.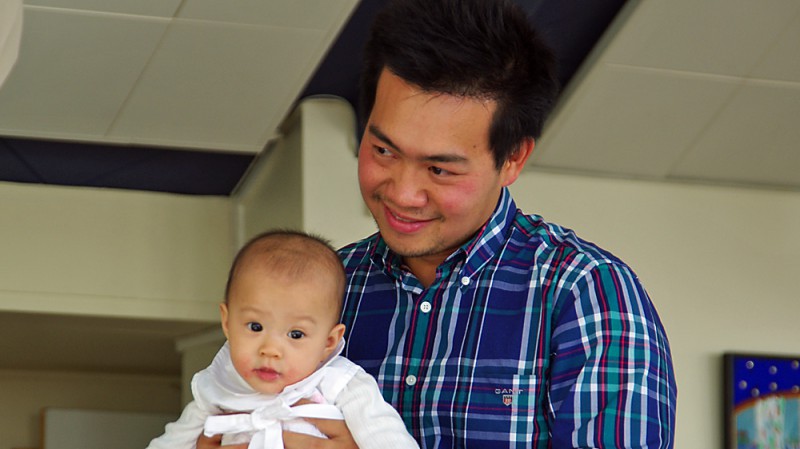 Viet with his adorable baby Maike.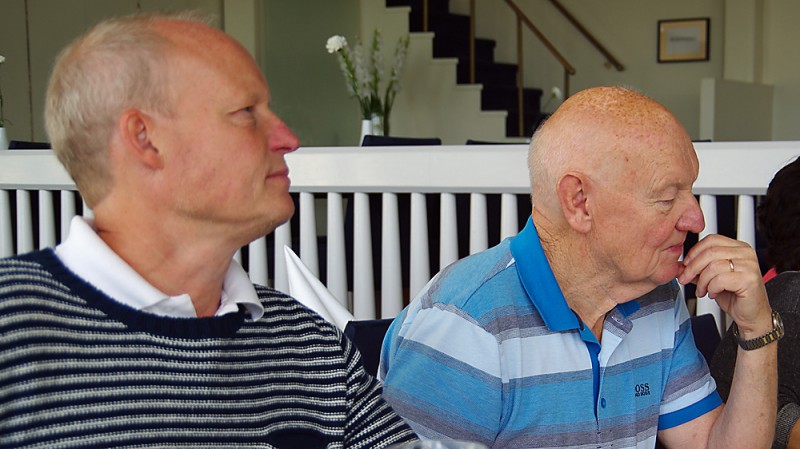 Marie's brother Stefan and father Hans. Thanks Hans for a magnificent annd very pleasant dinner!
The restaurant was Solliden and it is situated in "Skansen". Skansen is an open-air museum, founded more than 120 years ago. Situated close to the city centre it provides a very convenient opportunity to see buildings from five centuries representing all of Sweden.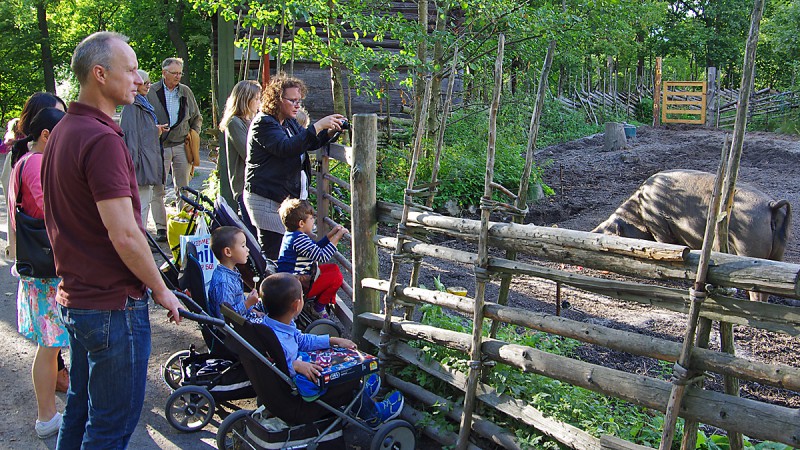 After dinner we took a walk around this beautiful place. Standing with the trolley is Marie's brother Anders.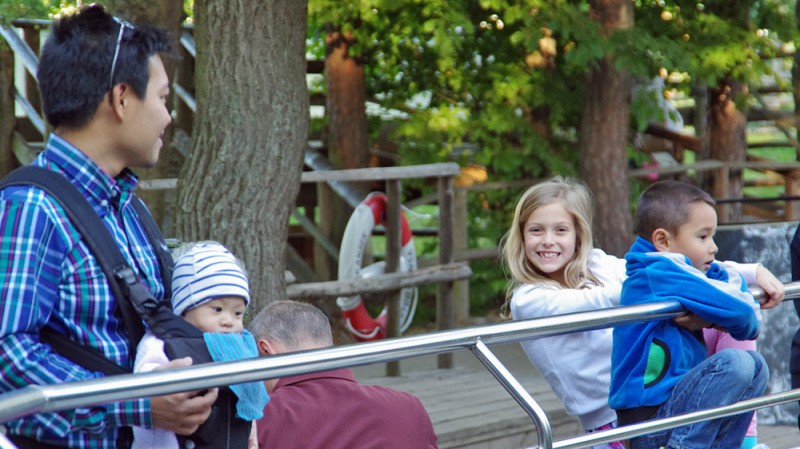 Saga and Hanna could also see some of the Swedish Fauna as a change to all the lions and antelopes… More on that in the next post!