Sunday. A nervous family installed in V5-MRN.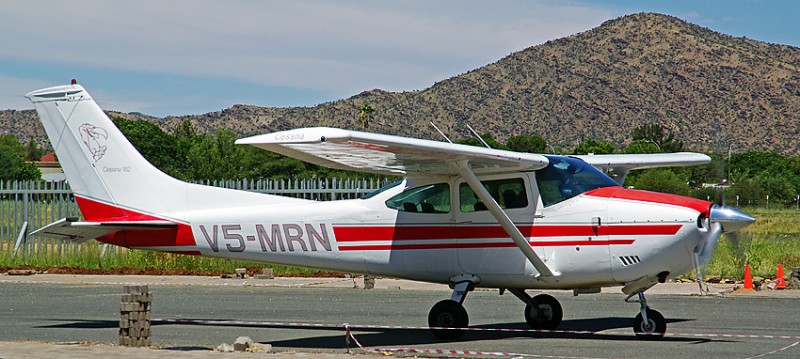 "-But Dad, are you sure you can fly?"

Here we go. Taxi to holding point runway 01…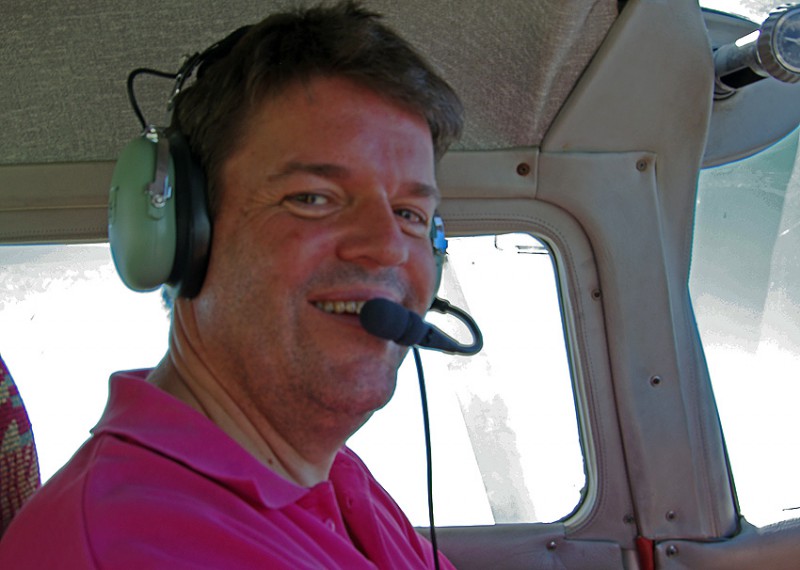 Dad, the pilot…
…and the daughters. It was actually the first time for them to fly with me…
Looking north. The road in the middle is "Nelson Mandela". If Ben is watching he can find the place where he lived.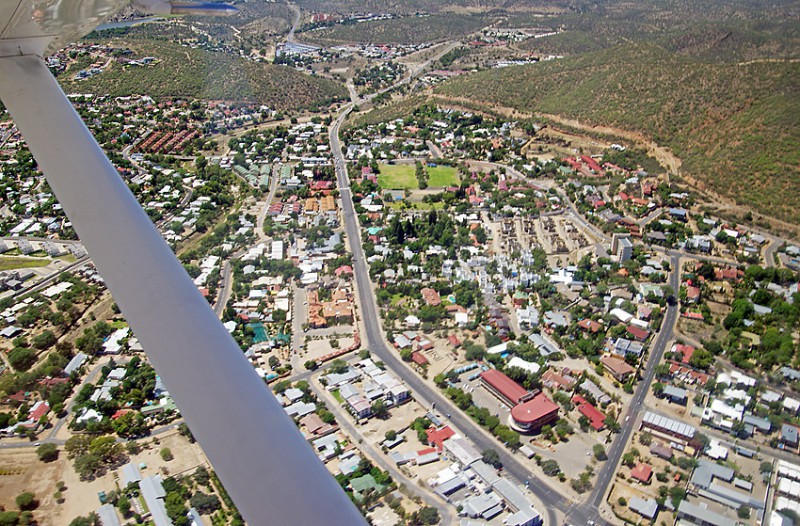 Klein Windhoek. The green fields are the sports field of St Paul's College, The road in the middle is Sam Nujoma. Follow it and you can reach Hosea Kutako International Airport.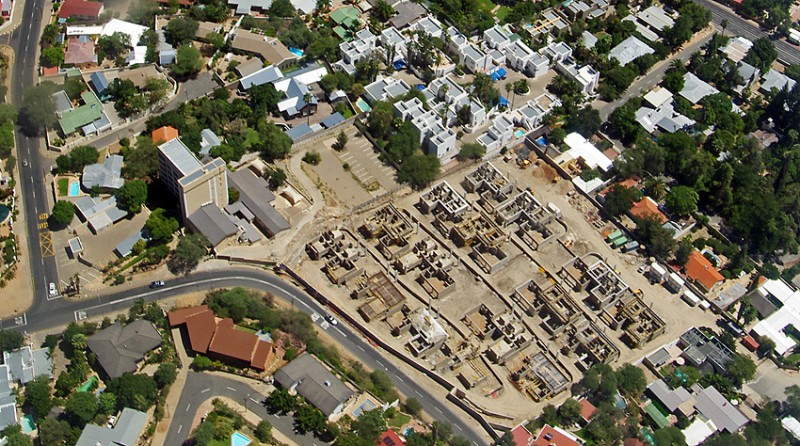 The high yellow building to the left is the South African Embassy. In the upper area, white cubes – that is where we live. The "brown area" is our neighbor. They are building new houses six days a week. Noisy and dusty…
Kiekebusch Estate with 18 houses. Our house in the middle with the small pool.
The same area. The big road is Sam Nujoma and on the other side of it a group of houses with brick-colored roofs. There is our favorite restaurant – Stellenbosch.
Todays flight may be my last -at least for a while. My Namibian license is built on my Swedish license. I cannot renew my Swedish license because I have done the flying in Namibia. So although I am in better flying shape than I have been for years I will have to stop the flying until I come home…