After returning from the game drive it was time for the pre-dinner drink at the fire place.
After dinner we enjoyed the wi-fi…
…and connected to Swedish Television…
…for the Swedish final before the Eurovision Song Contest. At least that was what the girls did while I…
…enjoyed the African skies…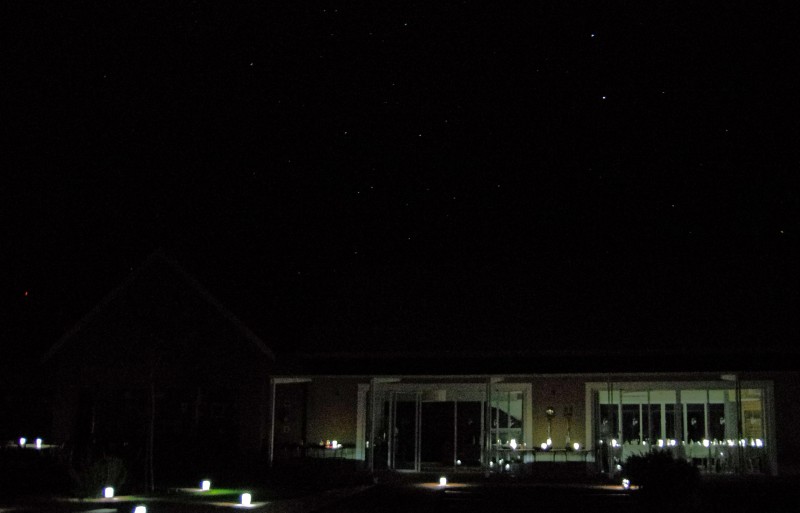 …and the stars…
…of the Milky Way. Bottom middle shows the "two pointers" and above them you may see the Southern Cross.
Perhaps easier here? Taking photos of stars is not easy but I will continue experimenting… Perhaps on another visit to Africa Safari Lodge?