In 2006 ICAO came to Namibia for an audit. One of the major findings was that Namibia lacked the function for safety oversight of Air Navigation Services. At the end of 2013 a new ICAO Expert, Mr Adrian Dumsa, arrived in Namibia tasked with creating such a function.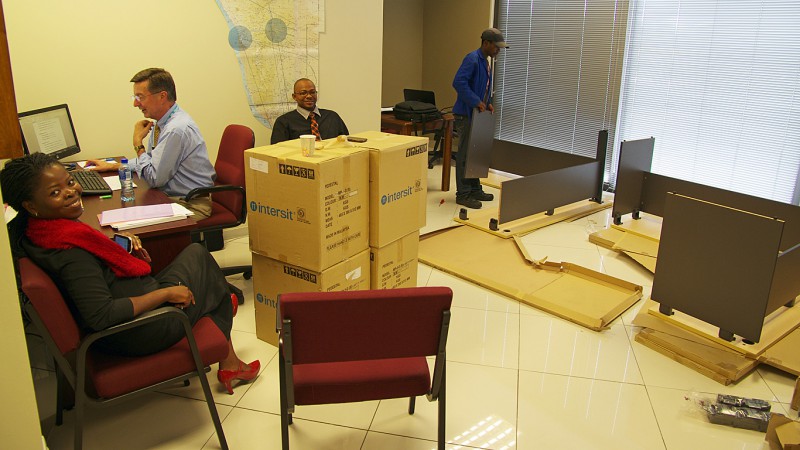 After a few months of preparations three inspectors were selected and an office was supplied with furniture in March this year.
Unpacking of computers; from left ANS inspectors Sarafina Maxwanu, Abraham Kahenge and George Matroos.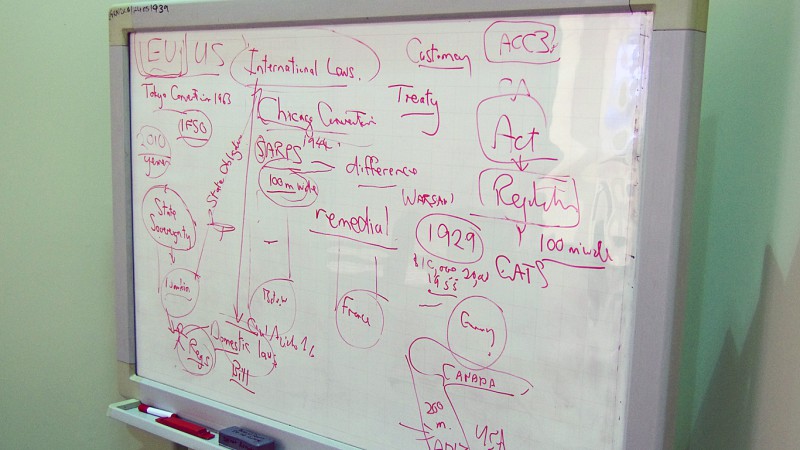 Training could begin. Above the result of "Aviation Law" with Peter O'Brien as instructor.
April and more training;  ICAO organisation, State obligations, ICAO Annexes, PANS, Docs and much more…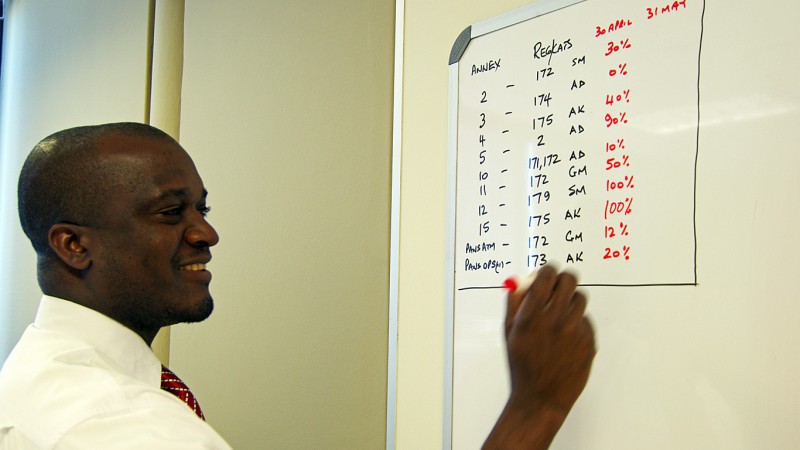 May and time to start working; mapping of Namibian regulations versus ICAO Standards. Abraham ticks off 100 % completion of the drafted Part 175 for Aeronautical Information Services.
June and more training. Safety and risks – what does it mean?
The goal is to certify the ANS providers. Above a discussion with the ANSP Manager, Mr Tobias Gunzel. Will the providers be ready for certification when the ANSSO office becomes operational?
In the core of all work is Safety. Here discussions on Safety Assessments; the inspectors have already advanced to a stage where they are now becoming involved in the training of ANS providers and also of inspectors from other offices within DCA.
The three Inspectors have a comprehensive training program that will soon make them able to commence the approval processes of ANS providers. Adrian, Sarafina, Abraham and George – congratulations to the outcome of a 2014 with lots of hard work!