The sixth of the eight critical elements of a State's safety oversight system is:
CE-6. Licensing, certification, authorization and approval obligations. The implementation of processes and procedures to ensure that personnel and organizations
performing an aviation activity meet the established requirements before they are allowed to exercise the privileges of a licence, certificate, authorization and/or approval to conduct the relevant aviation activity.  (ICAO Doc 9734)
In Namibia's air law and civil aviation regulations you will find requirements on operators, staff and equipment within the field of aviation. It is important that those requirements are met before starting any operations and it is the responsibility of the DCA to make sure that is the case.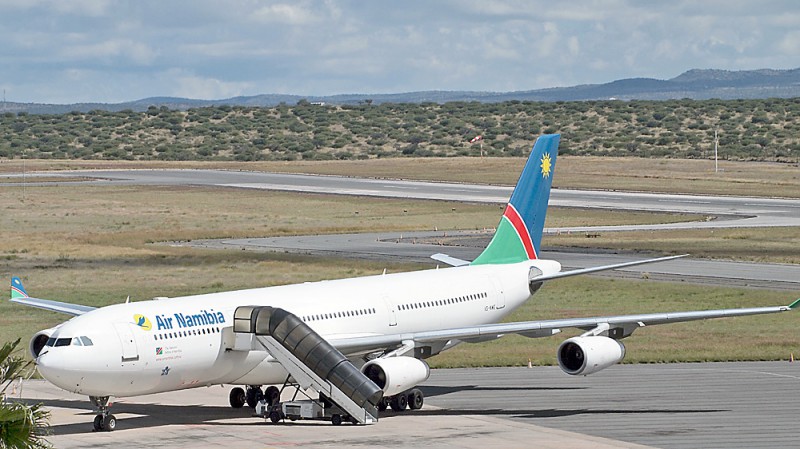 Air Namibia Airbus A 340. An aircraft has to be approved as "airworthy". Before the aircraft is allowed to fly it has to get its maintenance according to directives and by an approved company.
The Convention requires that Contracting States issue licences and certificates, as applicable, to aircraft, organizations and personnel engaged in international air navigation. For example, every aircraft engaged in international navigation shall be provided with a certificate of airworthiness issued or rendered valid by the State in which it is registered. And the pilot of every aircraft and the other members of the operating crew of every aircraft engaged in international navigation shall be provided with certificates of competency and licenses issued or rendered valid by the State in which the aircraft is registered.
Take-off from Ondangwa. The airline is approved and so are its procedures. The pilots are licensed. Before issuing these approvals and licenses DCA makes sure that the legal requirements are met.
This obligates States to establish, manage and supervise a system of licensing and certification of personnel, equipment, aerodromes, air operators, maintenance organizations, air traffic service providers, etc., in order to comply with international obligations and responsibilities for a safe and orderly international air navigation system.
The Air Traffic Control Centre. The Civil Aviation Regulations of Namibia require the Air Traffic Services to be approved and the Controllers should be trained and licensed according to the regulations.
The first five elements were part of a group – "Establish". With the sixth critical element the state has started the second phase – "Implement". This is where you start making use of the states oversight system. The public of course have the right to expect that when they buy an airline ticket, the airline will be certified and so will the aircraft, the crew and all the other vital parts of a states aviation sector.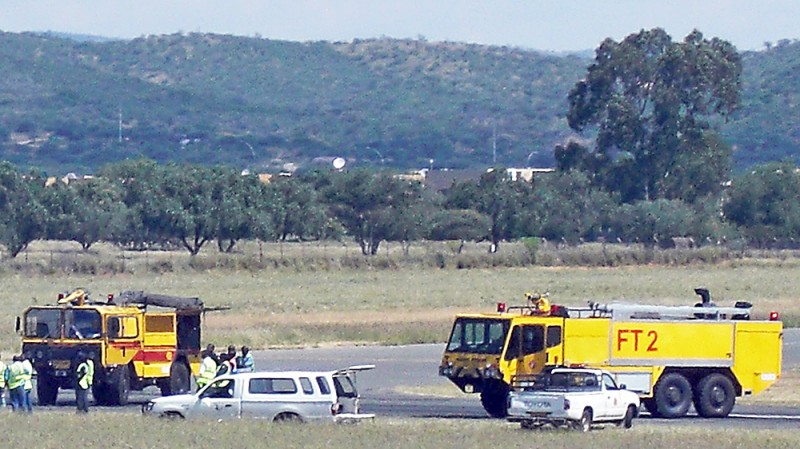 A rescue mission after an incident on Eros airport. Before an airport can be licensed it must meet the legal requirements. Equipment and procedures must be compliant with the national regulations.
The sixth critical element is a most important link in the safety chain that has made aviation the safest way of travel in the world.