Friday 24 we left Windhoek. We were seven and every seat was occupied.
We choose the long tarred road. So it was "B1" all the way via Okahandja, Otjiwarongo and Outjo.
From there we drove the "C39" towards Khorixas. The further west we came the more animals we saw. We hoped to see the famous Desert Elephant but…
…had to do with a lot of of cows and horses, on the road.
The tarred road and most of the "civilisation" ends west of Khorixas. And the landscape changes to semidesert.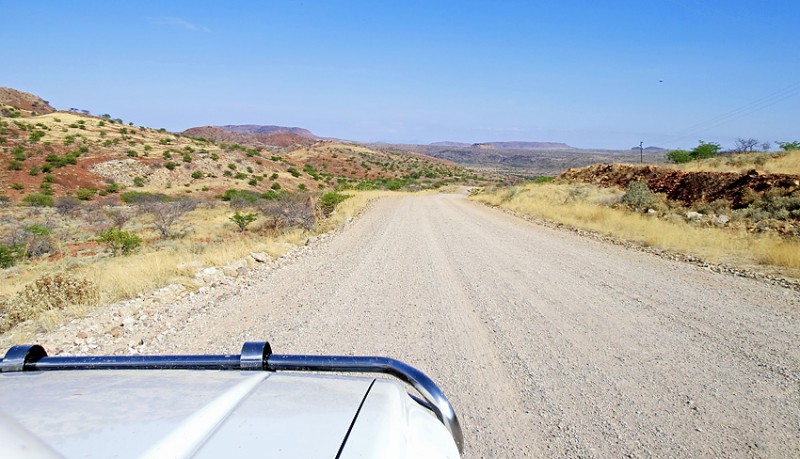 It is very beautiful!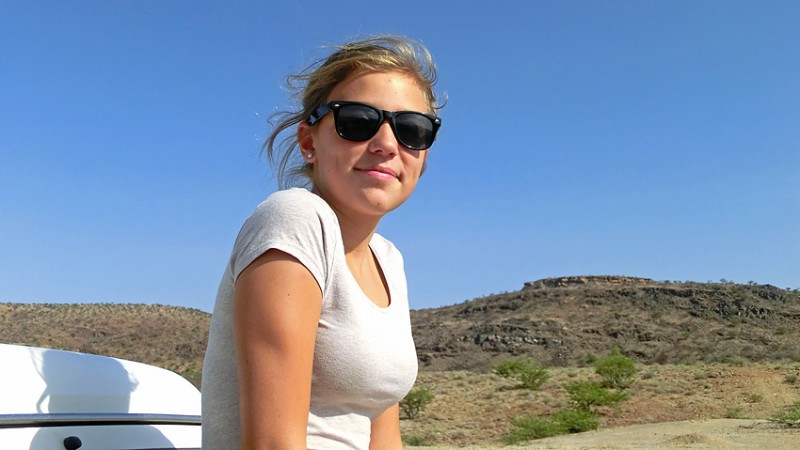 However, even if you think you have left civilisation behind this is still Namibia. So suddenly you find a lodge…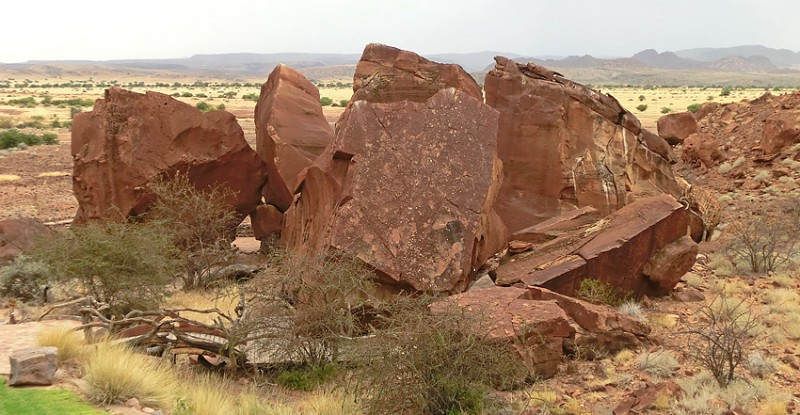 Next to these magnificent boulders we found a place called "Twyfelfontein Country Lodge". A really nice place to get a quick lunch…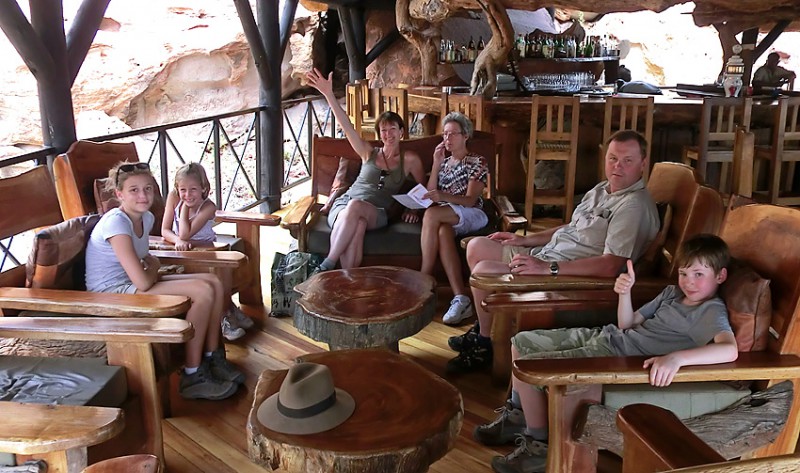 …and that much-anticipated beer!
We did not see those elephants, but a few smaller animals…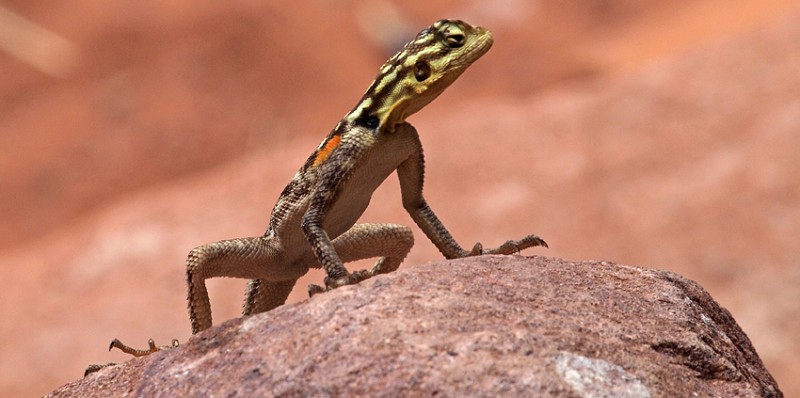 …and some interesting plants. This is a Welwitschia.
The Welwitschia only grows in the Namib desert in Namibia and in the south of Angola. It is well adopted to the desert climate and there are individual plants that are more than 2000 years old!

The landscape in Damaraland is dry but very, very beautiful. Since we were in Namibias rainy season we experienced some rain, and because of that…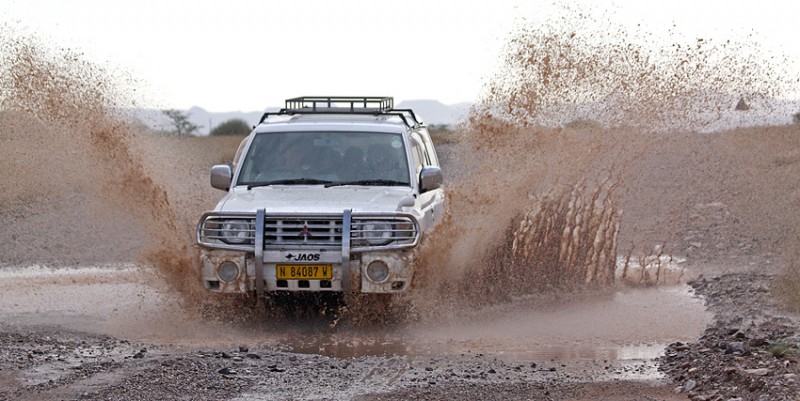 …had some fun, but that also had consequences…
A flat tire! Luckily I had a spare tire and had done my shopping in "Cymot" in Windhoek…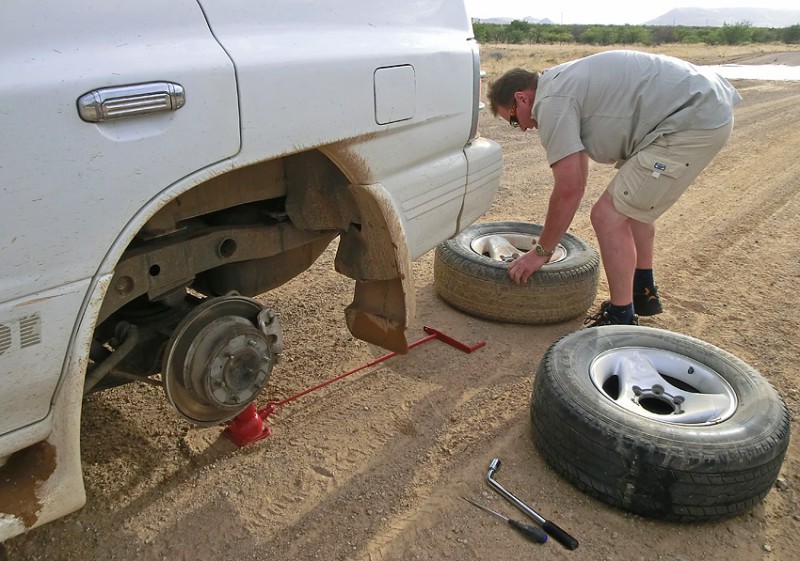 After some hard work…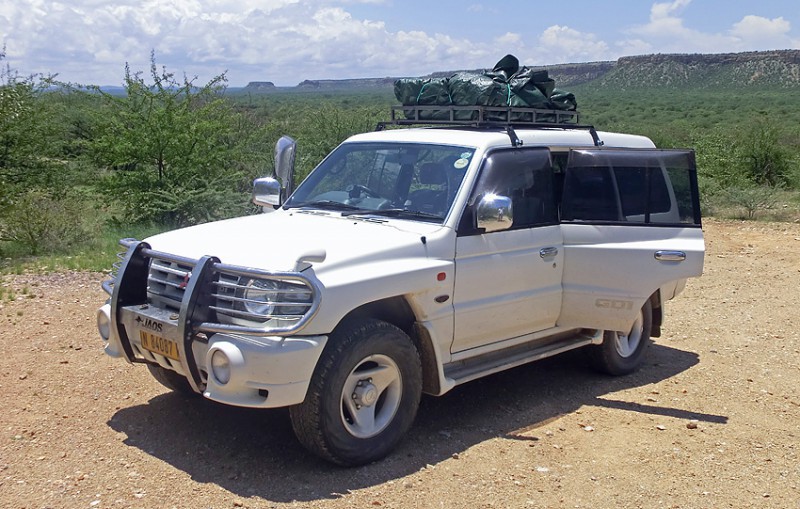 …we were on our way again. On our last day in Damaraland we passed some women sitting next to the road.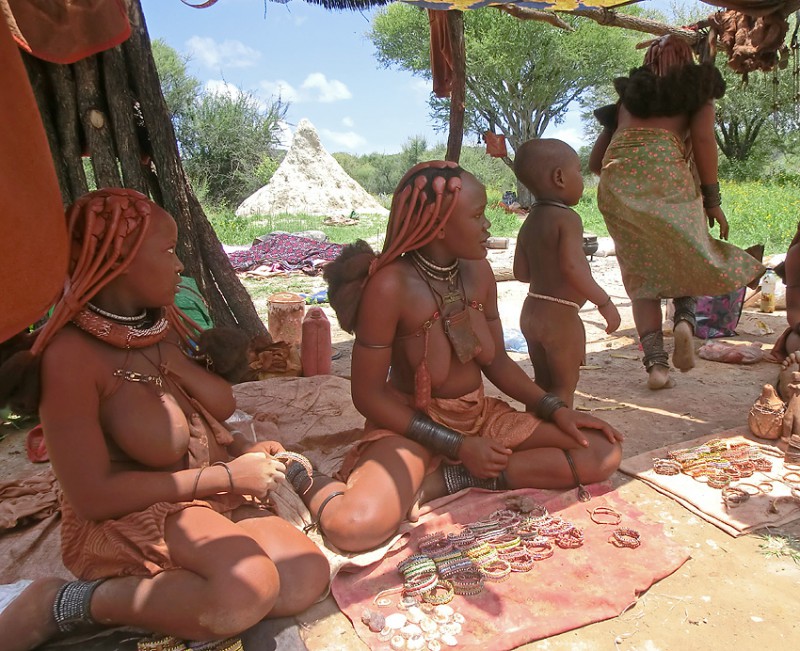 They were very eager to sell to us and we did stop, talk and buy…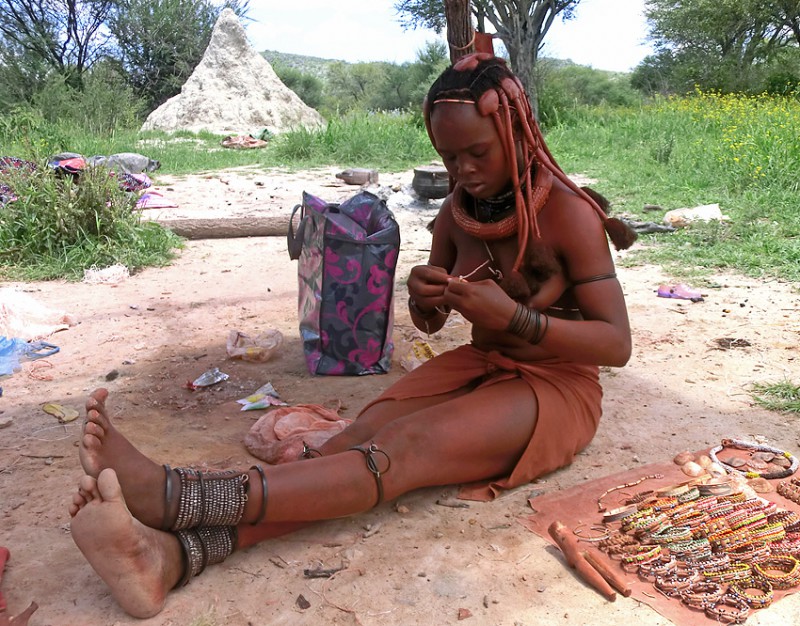 The Himba people are closely related to the Herero and speak a similar language but the Himbas have kept their traditional life style. Today many of them still live in huts and old-fashioned villages in Kaokoland just north of Damaraland. These women told us they lived in a village nearby but daily came to the road to sell their crafts to tourists passing by.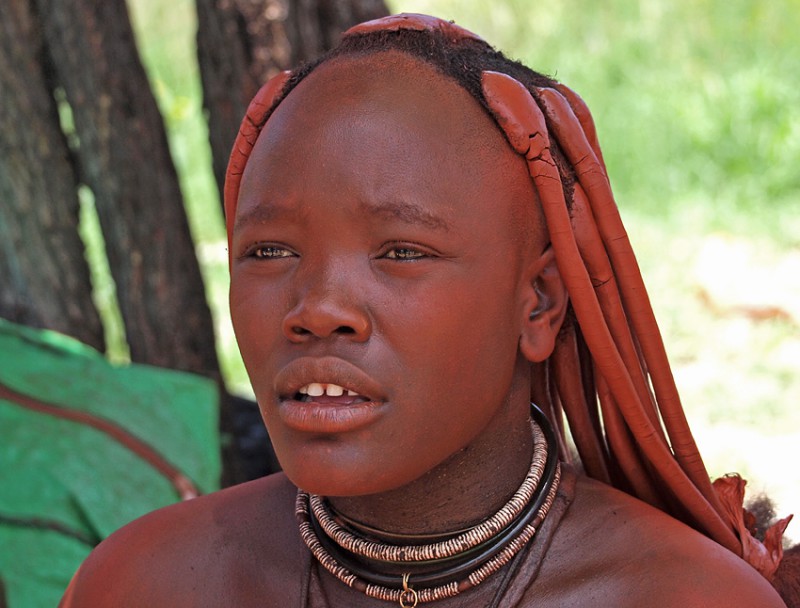 The Himba women cover their body's with a mixture of butter fat and red ochre to protect their skin from the sun.
Damaraland is well worth visiting and soon I will tell you more of what we saw there…